Remember the Roverbeats T3 review that Byron Bacher did for our site last month?  If not then go ahead and re-familiarize yourself with this really nice Bluetooth speaker that also has a mic and supports speakerphone call function.
Check out the Roverbeats T3 Bluetooth Speaker Review
The Roverbeats T3 is compact, portable and gives you a sound boost when you want to fill a small room with music or volume from a movie while watching it on a phone or tablet.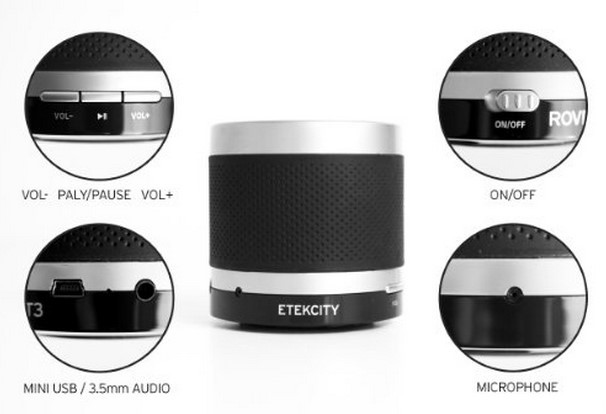 Etekcity has partnered with us to giveaway one of their Roverbeats T3 Bluetooth speakers, so if you want one for your self go ahead and enter and you may be the lucky winner.
Can't wait to see if you are a winner, this speaker gives you a really good sound for a great price, go ahead and pick one up now!.