This is a review of the Samson Stage X1U – Digital Wireless USB Microphone System.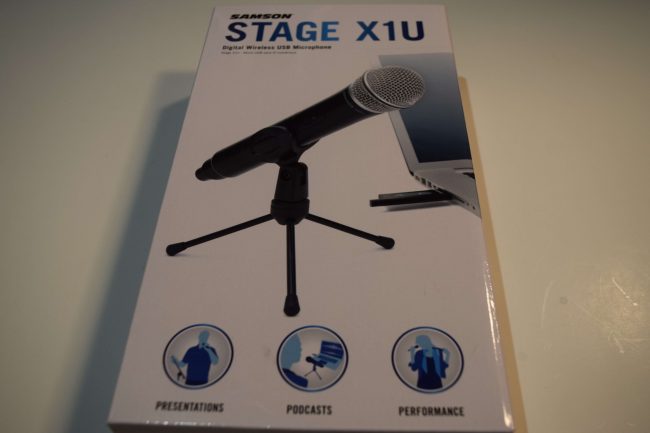 This is a cordless mic intended mainly for  recording directly to a device such as a computer, but can also work with other devices that are USB capable.  The Samson Stage even works with iPhones and iPads with the lightning cord adapter.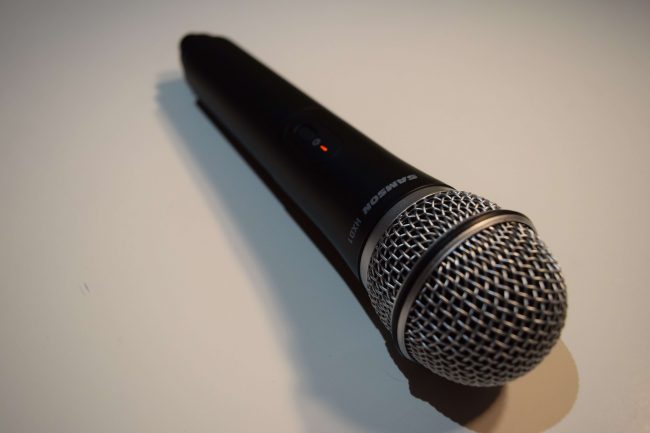 The Stage 1XU microphone goes for a price of $89, so I would not consider it a cheap or early beginner microphone, though you can still spend much more than this on a mic.
Included in the box is of course the mic itself, a full manual that includes a quick startup section, a miniature tripod, and the USB receiver that plugs into your recording or amplifying device.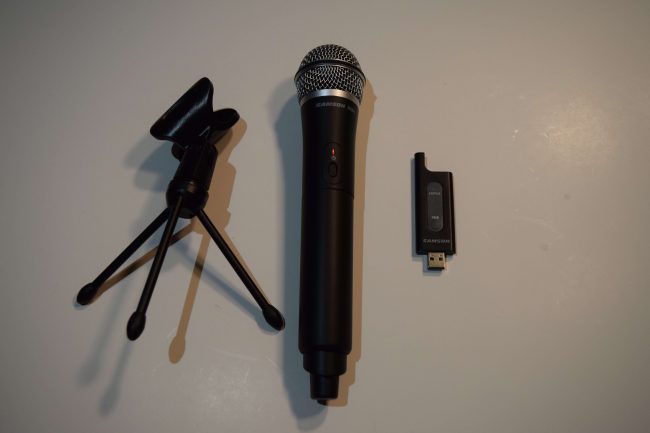 The tripod is useful for setting up in front of you on a desk.  This would be useful for recording something like a screen-recorded tutorial or a podcast.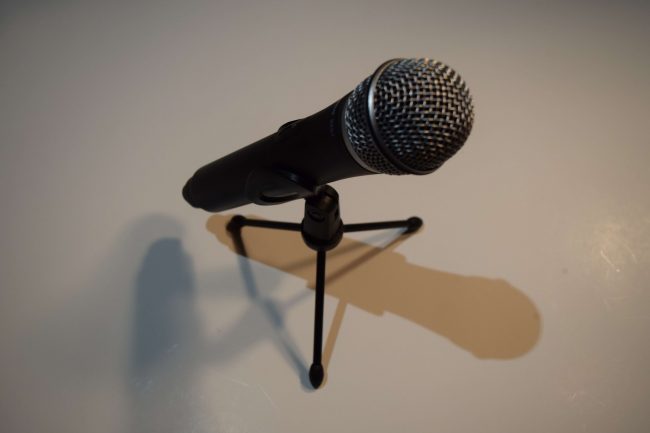 The build quality of the microphone is what would be expected of a mic of this price.  It is made of a very solid metal, and has a good heavy feeling in your hand.  There is also a classic, weaved-metal windscreen covering the transducer to prevent white noise (which it does very well).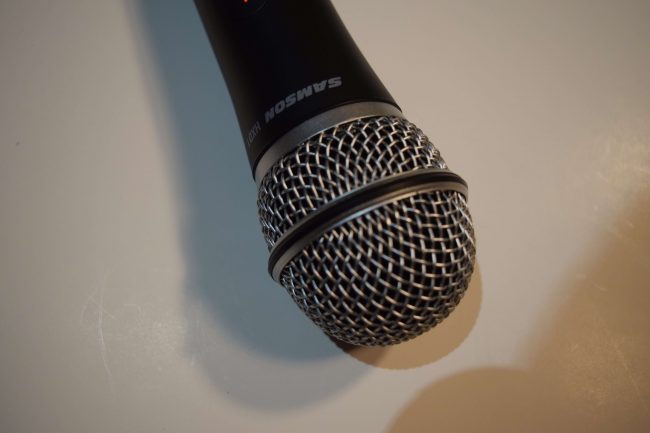 To access the inside of the microphone, you can unscrew the casing that covers most of the bottom of the mic.  This will allow you to change its two batteries and also turn down or turn up the gain.  To change the gain, you need to pull out the miniature screwdriver that locks inside of the mic, and then you can turn the yellow gain screw.  This allows you to adjust he mic's output volume.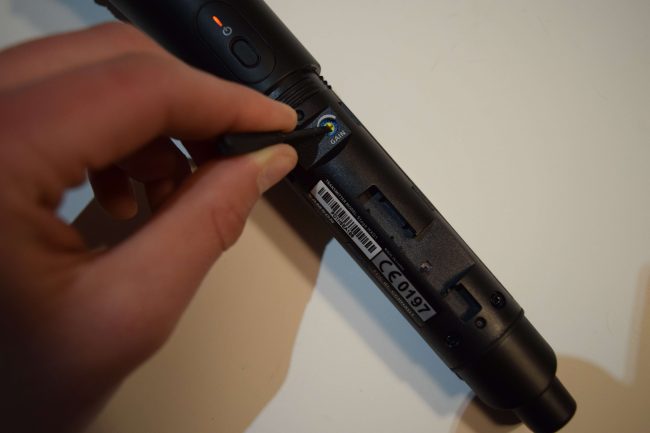 Now on to mic use.
First of all, the audio is great on this mic and is a huge improvement from using the mic on a camera, or the old one that I was using previously.  The sound is very crisp and clear.  The biggest negative regarding the Samson Stage X1U is that you have to be extremely close or touching your mouth to the mic to have the audio a decent volume, even with the gain all the way up (I would recommend to turn it all the way up).  However, because you have to be very close to the mic to be audible, it is very good at cancelling out background noise.  In fact, I experienced literally no background noise, even while recording in a crowded room.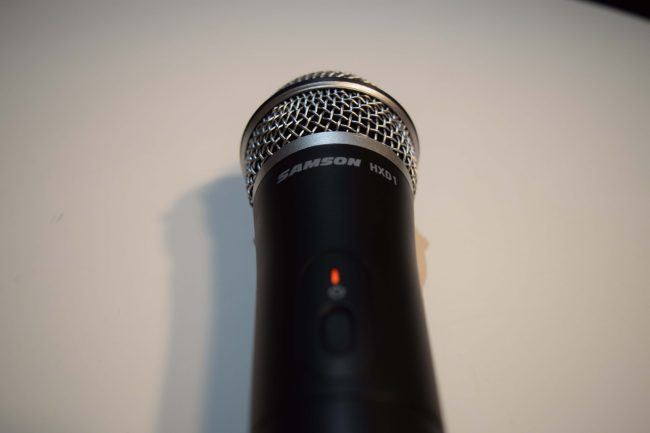 Overall, I think this is a very high-quality mic that will be a sufficient upgrade to any cheap headphone port mic.  Just know, you will probably have to hold the mic in your hand, or have on a stand very close to your mouth to pick up your voice.
Watch the Video Review with Mic Test