Since Blockchain was presented to the world, it has made business leaders question the future of financial transactions and accounting practices across every industry. The benefits of using blockchain would undoubtedly make many of today's financial and accounting standards outdated while others would be simplified for those of us less versed in business rhetoric.
What is Blockchain?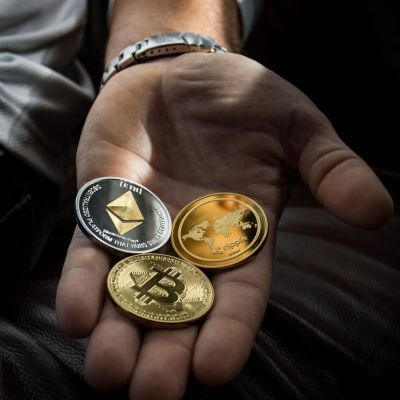 Blockchain is a technological marvel that transforms digital currency with the use of artificial intelligence and machine learning to record each step of the digital transaction and consequently input the transaction into a digitalized ledger using cloud computing, thus eliminating any middleman and providing transparency.
Let us take the example of the ridesharing service Uber: Blockchain is a great asset for truckers since it not only streamlines the payment system but also digitizes the roadmap by taking cues from the truckers' driving habits on their standard routes using machine learning and artificial intelligence. Just as with Uber, once a trucker completes his or her trip, the payment is automatically transferred to their online wallet.
How Will Blockchain Affect the Transportation Industry?
From the beginning of blockchain's introduction, industry leaders and business powerhouses have come together to form alliances and groups to create some standardized processes to regulate its usage. The most notable among these alliances is the BiTA or the Blockchain in Transport Alliance which comprises of members such as Google, Uber Freight, UPS, and FedEx, to name a few.
For business owners, this translates into greater automation of internal activities such as maintenance, record keeping on damages, increased insight on purchasing and selling of vehicles, and wiser decision-making capabilities.
Conclusively, the customers receiving the benefits of blockchain technology can track their packages along routes, get an estimate on the arrival time of their goods and services, and get an overall peace of mind by being more involved in the transactional process than what more traditional means would have allowed.
To make what blockchain does even plainer, take any shipment for example, from destination A to destination B, there are numerous people involved along the supply chain that need to touch and check freight and cargo. Other stakeholders involve scores of brokers, forwarders, shippers, carriers, customs officials, and border guards along land, sea, rail, and airports. All these people who often from different walks of life from many and varying nationalities, religions, politics, and economies have to conduct business with each other in the absence of a standardized method of sharing data amongst this vast network of trade partners, which can obviously lead to all sorts of miscommunications and damages. The beauty of implementing blockchain technology alongside a transport software such as CartonCloud allows more logistics businesses to manage and streamline the supply chain and ensure business runs smoothly across borders.
Conclusion
Blockchain, fundamentally introduces a platform where trust, security, reliability, and accountability across the trading ecosystem can be achieved. Cloud computing software which utilizes the blockchain technology alongside artificial intelligence and machine learning, helps businesses making transactions, tracking their freight, and navigating the murky waters of global logistics in efficient and cost-effective way.
I am interested in all things technology, especially automation, robotics and tech that helps change how society will live in the future.