The Kindle Fire is incredible and has USB support to transfer files between your PC and the Kindle Fire but the device doesn't ship with a Micro USB cable.  Fear not there are several ways you can transfer files to your Kindle Fire without needing to ever tether it to your PC with a USB cable.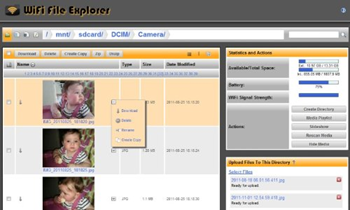 WiFi File Explorer Pro is the app to do it, this application is only .99 cents and acts as a server running on your Kindle Fire.   When you setup WiFi Explorer Pro it detects your Wi-Fi network and provides you with a URL to enter from your PC and you can configure a password.
Once you access this URL you can basically browse and transfer any time of file to your Kindle Fire through this URL.  The software also allows you to upload, sync, delete, copy, and zip or unzip all the files on your Android phone and computer, which makes it a great overall file manager.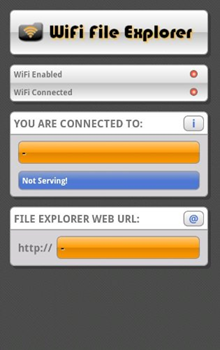 With WiFi File Explorer Pro you can see how much space is left on your Kindle Fire, cleanup and put whatever you need on your Kindle Fire without any USB cable.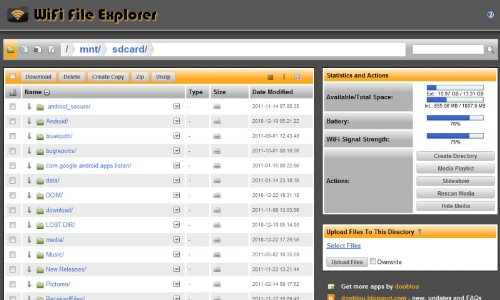 One Note, because this software runs as a server you will want to make sure you exist out and close out of the application when you are finished with it.  You don't want to leave it open and running all the time as it can expose your Kindle Fire if you are on a public network.  I also don't recommend using this software on any non-encrypted public network, only use it on your trusted protected home Wi-Fi network.
For other ways to transfer documents to your Kindle Fire you can read how to transfer word docs to Kindle Fire.  This works for other documents as well as an alternative but doesn't work for images, media or music files.
-Dragon Blogger