We are influencers and brand affiliates.  This post contains affiliate links, most which go to Amazon and are Geo-Affiliate links to nearest Amazon store.
EVGA is known for making great video cards and motherboards but they want a little larger share of the market.  Coming in strong, they entered the market throwing all they could in this mouse, but is it enough?
I will let you decide, but first let's take a look at the details.
Specs and Features
Avago 9800 Laser Gaming Sensor
125, 500 and 1000Hz polling rate adjustable through the EVGA Unleash mouse software and/or through the button on the underside of the mouse.
Adjustable DPI button on the underside of the mouse and from within the EVGA Unleash software. Adjustable DPI range from 200 ~ 8200.
Customizable LED Colors illuminate the mouse in 2 different sections, the scroll wheel and the EVGA logo. Color options are Red, Green, Blue, Yellow, Orange, Pink and Purple.
Ability to save 5 profiles (512KB) to use from within EVGA's Unleash software or directly from the button on the underside of the mouse.
9 Programmable buttons
Low Friction PTFE feet (brings replacements as well)
Real Carbon Fiber Surface
6 foot braided USB cable
Silver Platted USB connection
Adjustable and unique weight system
Omron switches rated for 20 million clicks
Unique Adjustable height system
Ambidextrous design
Enough about the features lets jump into the unboxing
So check out some of the things that came in side of the box.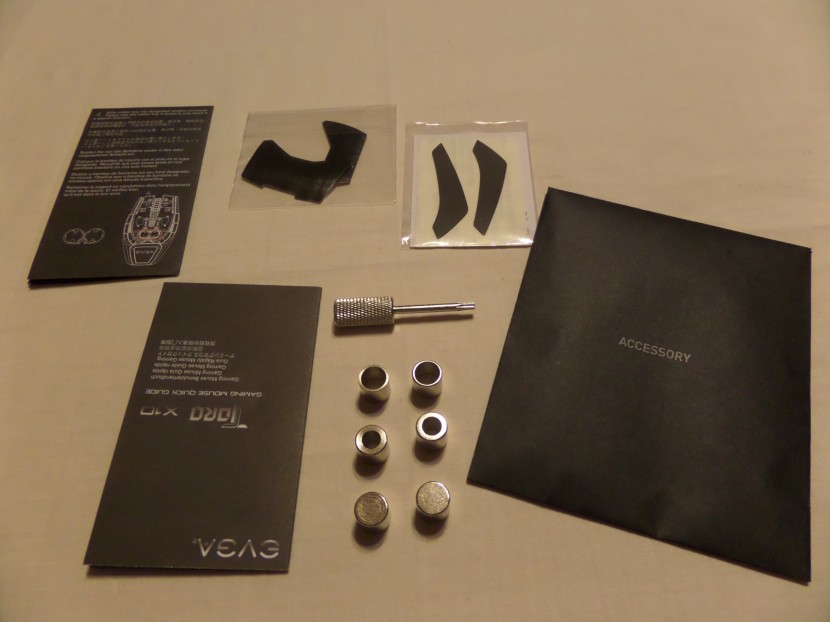 You will notice those odd little silver circles in the photo, but those are the weights.  Here's a close up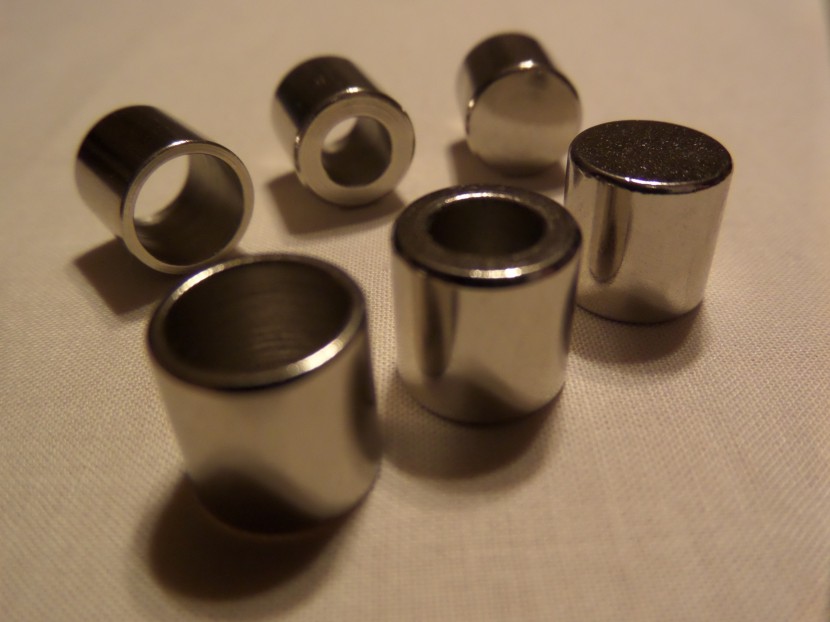 They started off with an entire solid cylinder, then hollowed a bit, and then a bit more to make the perfect weights for you.
Here you can see how the weights fit into the mouse.  To pry open the mouse you have to push back and raise the section covering the left and right main clicking buttons of the mouse.  Below you can see this panel removed and the weight being fitted in its place, you can select any pair of weights or a single weight to get to your perfect weight.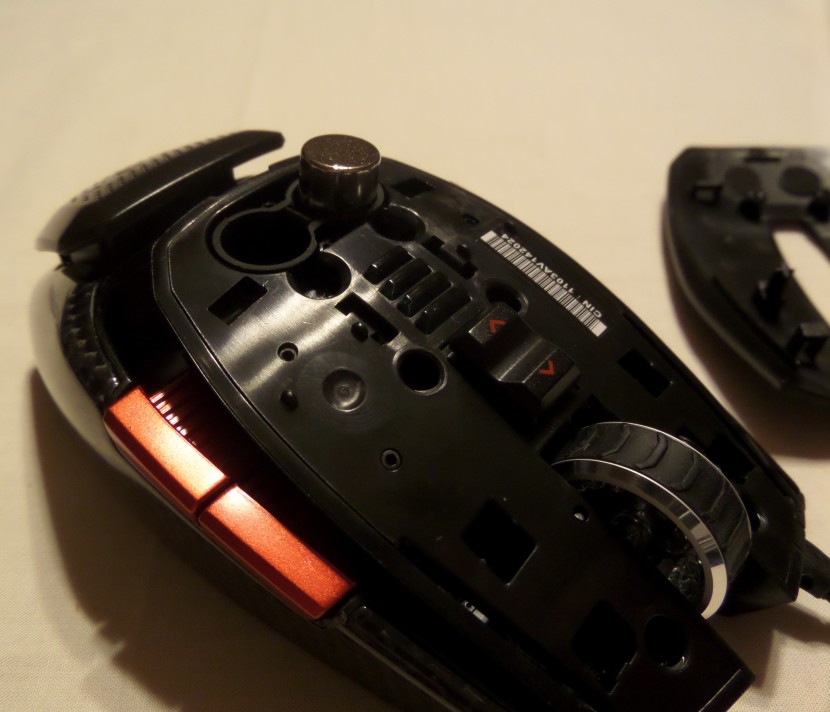 Here you can see the left and right mouse button top panel removed.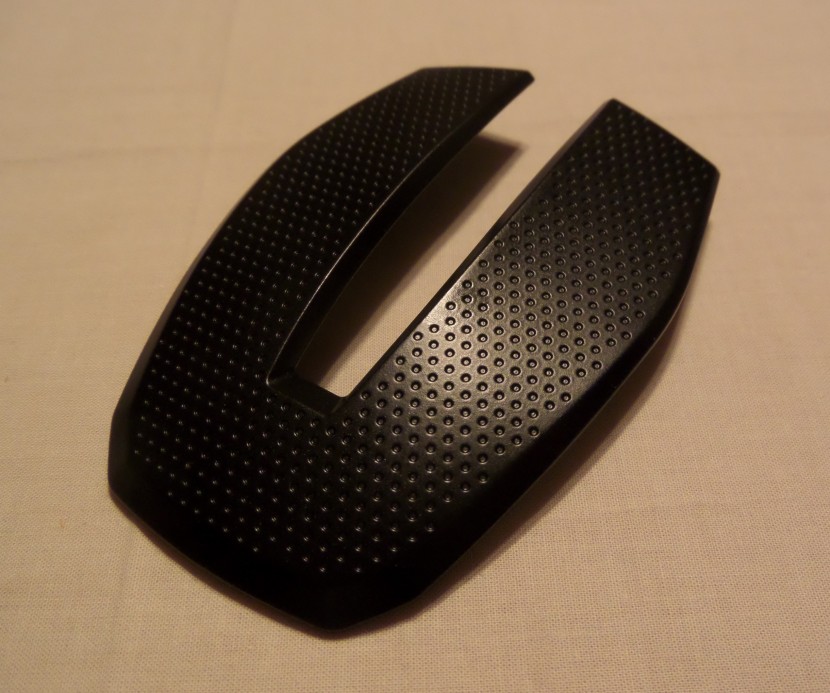 The set also included a few extra low friction PTFE (Polytetrafluoroethylene) feet, just in case.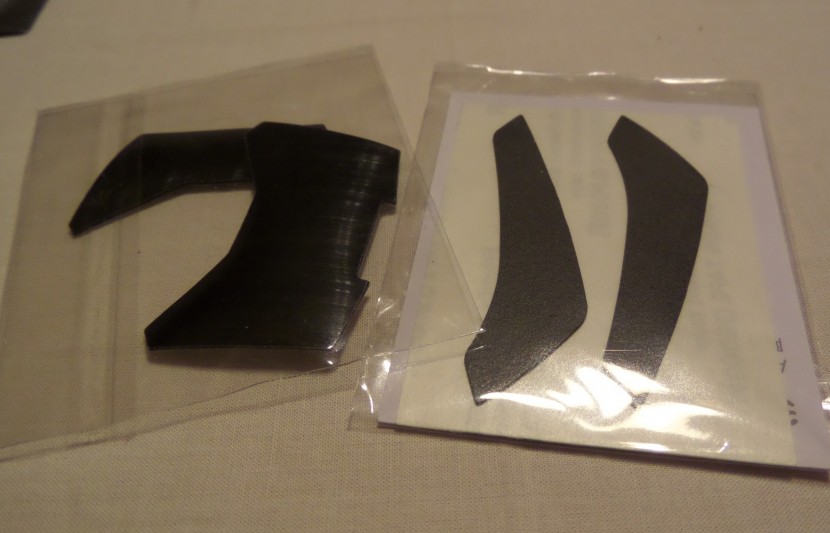 In the unboxing I go over a little on how the height adjustability works, but it isn't the easiest thing to convey.  With all the jittering my hand was doing it was a bit hard for you to see how nice the adjustability was.  Hopefully this video will show you just how adjustable this is.
This is a pretty nice feature for all types of users.  I myself had a bit of a rough time getting used to this mouse but I kept at it for your sake and of course EVGA's and found a groove that fit my hand perfectly.
Here is a little close up of the key going into the receiving end to adjust the height.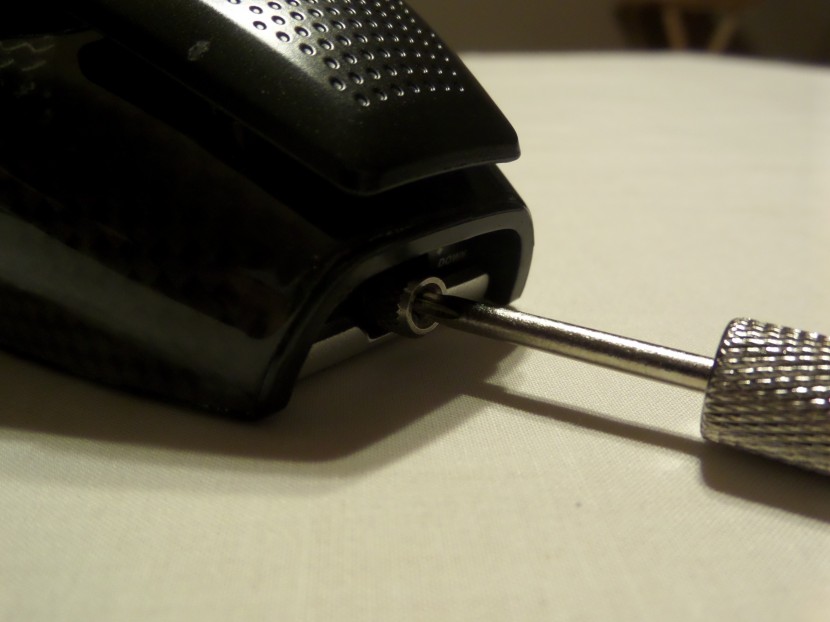 So many features on this mouse and it doesn't just stop with the physical ones, you can adjust lighting intensity, color, DPI, polling rate, button assignments, macros and more.  Don't believe me, check the video out.
Installing the software, it asked me to update the firmware of the mouse.  Being that the Avago 9800 had issues when it was initially released, updating the firmware is a nice thing.  Though the issue I am sure was resolved well before EVGA entered this market, it is a great touch because it can unlock other features as the chip matures.
Once you have gone through the software and setup some Profiles, or just want to use the default profiles you can either select them through the software or by using the button on the underside of the mouse.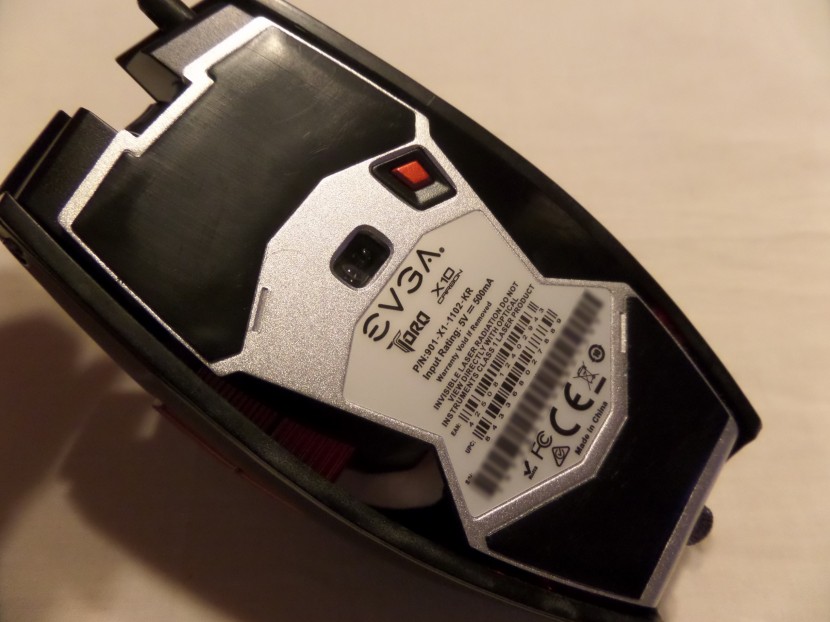 None of the pictures or videos has brought out the elegance of this mouse and its unique curves.  Accenting those curves is its real carbon fiber surface, check out this sexy video
Adding to the sexiness is the braided 6 foot cable ending with a Silver plated USB connection.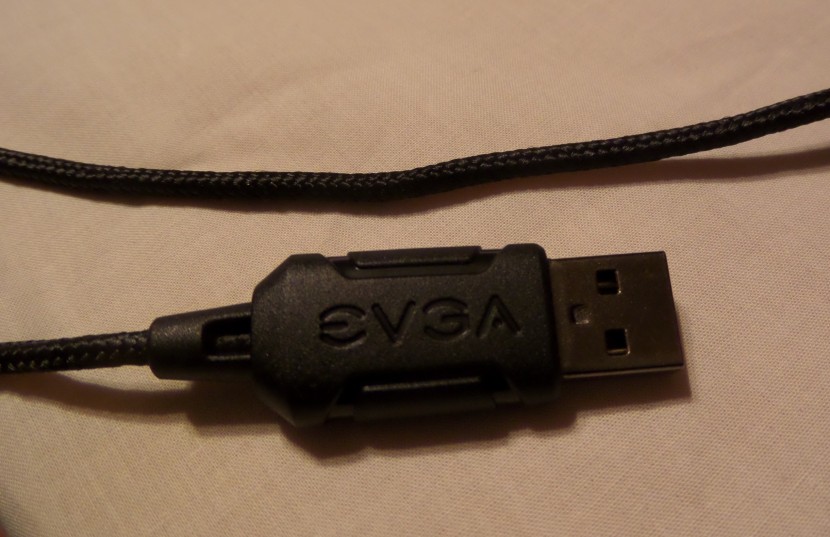 Having been drawn to the end of the mouse at the end of the cable, it's time to come to the end of this review.
While I was thoroughly impressed with the mouse towards the middle of my testing, I didn't like it at first, it was a bit awkward to get used to but I am happy I did finally get used to it as it is a very nice mouse.  This is the kind of mouse I could easily give a 5 star review but being that the cost is so high I can't.  If it was the Torq X10 Wired (not the Carbon One which is only $30 cheaper), I think I could give it a 4.5 maybe a 5.  While this is a very nice, sexy and highly customizable mouse, I will give it 4 stars.
Please let me know what you guys think about this mouse and my rating.
We are influencers and brand affiliates.  This post contains affiliate links, most which go to Amazon and are Geo-Affiliate links to nearest Amazon store.
I have spent many years in the PC boutique name space as Product Development Engineer for Alienware and later Dell through Alienware's acquisition and finally Velocity Micro. During these years I spent my time developing new configurations, products and technologies with companies such as AMD, Asus, Intel, Microsoft, NVIDIA and more. The Arts, Gaming, New & Old technologies drive my interests and passion. Now as my day job, I am an IT Manager but doing reviews on my time and my dime.