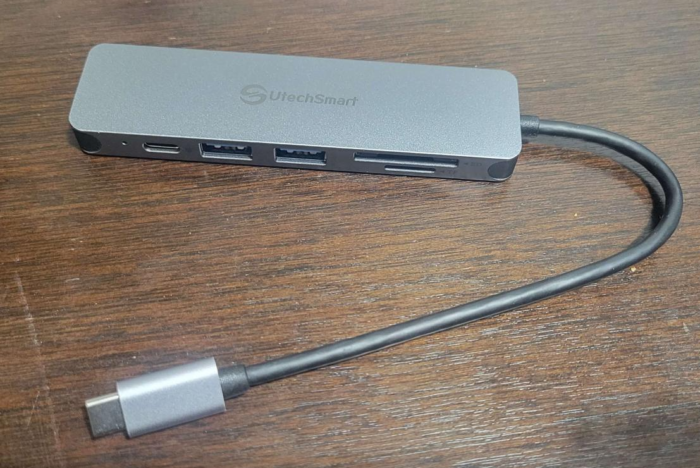 Need to connect more devices, but your laptop has a limited number of ports?
There are many reasons we need to connect more devices to our laptops at some point, whether we need to connect an additional hard drive, keyboard, external display, or in most cases, some laptops do not have SD ports, which can be a big problem. If you want to see the recorded files it is that type of storage (usually used in surveillance cameras). So, no matter the reason you need more ports on your laptop, if you are looking to fix that problem, then a USB C hub will surely help you connect more devices on your MacBook.
The USB hub seems the best alternative if you want to expand the number of ports on your laptop. There are different types, but if you are looking to use it on your MacBook or any laptop with native USB C, then the USB C hub will give you better performance compared to the USB Type-A hub. With a USB Type-C hub, you can connect more devices to your laptop using only the USB-C port, so it's a good solution if you think your MacBook has limited ports.
The UtechSmart USB C hub is a great product that will help you increase the number of ports on any laptop with a native USB Type-C port. It's easy to use Best of all, you don't need to install anything, it's designed so you can use it right away. Below, discover the most interesting features of this product.
Features of the UtechSmart USB C hub
6 in 1
I would say that the main feature of this hub is that it includes 6 ports so you can connect most devices. You can find 2 USB 3.0 ports, an HDMI port, a PD port, and TF and SD card readers. So, no matter what you want to connect, with this hub you can connect a keyboard, mouse, hard drive or if you wish, you can view the recordings of your security camera from your laptop without any problem. Note that you won't be able to use this hub from a USB-A port (unless you're using an adapter), it's designed to work on a laptop with a native USB C.
4K compatible HDMI port
Another feature of this USB C hub is that it includes an HDMI port, which supports 4K HDR. This feature is ideal for those who need to work on a better resolution outdoor screen, but without losing quality, you can also work without problems at 4K 60Hz. Keep in mind that to take advantage of this feature it is necessary that your TV or monitor supports 4K resolutions, but you can use any monitor that works with HDMI without any problem.
Compatible with the most popular operating systems
One of the reasons why you should choose this USB C hub is that you do not need to install drivers or make strange configurations, it is designed so that you can use it immediately on any laptop with a native USB C port. The UtechSmart USB hub is compatible with Windows, Linux, and MacOS operating systems. Enjoy blazing-fast transfer speeds of up to 5Gbps with this amazing USB hub.
You can get 5% off with coupon code 05785G5Y which is valid until February 28th 2023.
You can buy this item here on Amazon