If you come across this page then you must have seen or heard the term Tater Nate. Welcome to your Nater Tots fix.
What is Tater Nate and what are Nater Tots?
You can find Tater Nate aka. Nate Wilson streaming on DragonBloggers Amazon live stream at https://www.amazon.com/live/dragonblogger and Nate is personally responsible for the death and cannibalism of thousands of potatoes per year. If you ever run into a grocery store and they have no tater tots, or russet potato's in stock, then Tater Nate is the reason.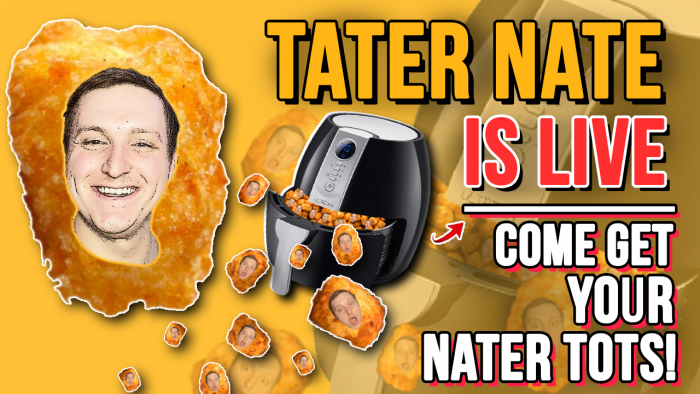 Seriously folks, hide your potatoes. Cause when he reviews any kitchen gadgets like knives, air fryers or slicers, potatoes are gonna die in the line of duty.
Enjoy potatoes while they last, supply will not be able to keep up with his demand. Idaho, start planting more now.
PS. Don't tell Tater Nate I wrote this.
In all seriousness, you can see some of Nate's potato cooking madness right here: