We have teamed up once again with a bunch of other great streamers and one YouTuber to bring you another big prize giveaway from Dragon Blogger.  This prize was voted on as the most wanted prize for the next big giveaway and we are proud to announce that this is our first Oculus Quest 2 giveaway.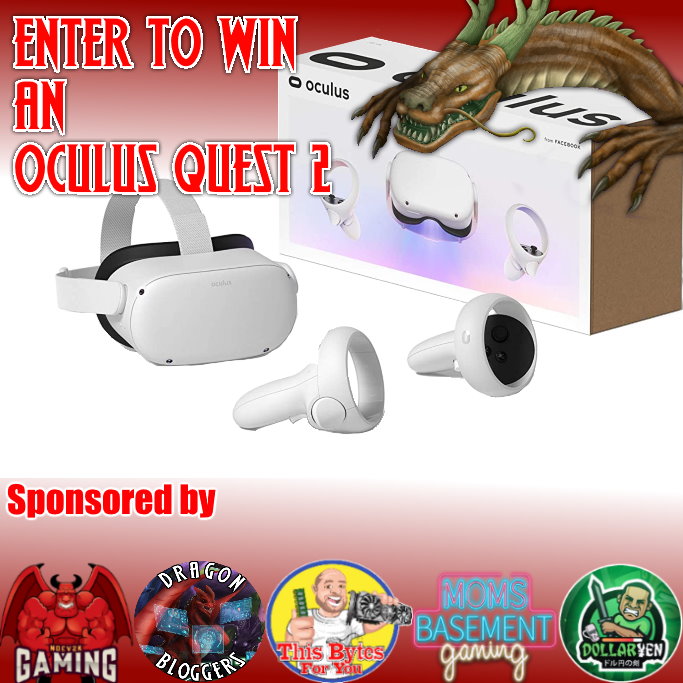 This is your chance to win this amazing VR Headset which can you play without any cables or tethering to your gaming PC, though you can use the link cable so you can play Steam VR games if you want as well.  With the Oculus Quest 2 headset you can find cross-play compatible titles with Oculus Rift S if you look specifically at the cross-buy section of games on the Oculus Store too.
Note: This giveaway ships a physical prize to USA only address, if you enter from outside the USA you will get $300 value in the form of a gift card or PayPal instead.
Enter to Win an Oculus Quest 2
Oculus Quest 2 VR Headset Giveaway