After running various WordPress blogs for about 9 years I can definitely tell you that the hosting provider you choose for your site makes a huge difference in your sites performance.  Whether you start out small and want a shared web hosting plan or simply want to jump in or grow with VPS web hosting you have to look at what is best for your site and plan in advance to where you want to be.  Typically what you want to look out for is how much memory, bandwidth, CPU and file storage you are being offered by your web hosting plan.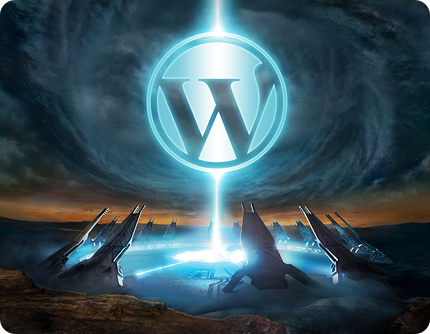 However I found in the past two years that dedicated wordpress hosting has it's advantages as well, this is where you get WordPress experts who help tune your site from the start like installing and configuring W3 Total Cache and other plugins for you.  A site that has dedicated WordPress hosting will often also include a cloud caching and protection service like Cloudflare or Incapsula automatically without you have to muck around with DNS Zones and repoint yourself.  One thing I also prefer and learned the hard way is to have your web hosting company perform DNS record hosting.  For years I got stuck with having to pay for 2 hosting plans for one site that required a hosting account to create DNS Zone records and the other was just hosting the WordPress blog but didn't host any DNS so I had to rely on DNS being handled somewhere else.
You get what you pay for in some cases and often if you are looking for simply the cheapest hosting deal you will end up disappointed with performance.  Unless you are hosting a very plain website without more than half a dozen plugins with minimal media content you will want to make sure you opt for a plan that can scale and provide you the CPU and RAM to meet your hosting needs without bottlenecking or throttling to where your site comes to a crawl.  Too many times I have worked with a hosting provider who was quick to blame plugins, WordPress Options, or other settings when everything was working and unchanged for a year only for them to blame and never truly do any investigation.  I have seen 50-75% improvement in page load times just by switching hosting providers without changing the number of plugins or any other content in some cases and this is definitely true with my most recent web hosting switch.
If you are running a rather heavy theme like Avada, Genesis you will want a good hosting provider that has knowledgeable support staff as well because these themes have often caused a poor hosting provider to blame the theme and simply ask you to disable plugins or switch themes.  A web hosting plan ideally would serve content from the cloud and use SSD drives that help serve cached local disk content faster.  Optimized connections to a SQL database are also great.  Some hosting providers will offer Apache and others Nginx and in some cases you don't need Nginx and a light weight Apache will do fine.  A hosting provider also needs to make sure they are not over-provisioning accounts on the same machine which is very common in the shared hosting platform space.  Also another wordpress hosting item to watch out for if you are using a shared hosting plan is that the shared IP address could come under DDOS attack because another site is being inundated which could adversely impact your own site.
Do your research, ask the live chat, support and poll others before you jump into a hosting plan.  Also as one who does reviews and promotes products as an affiliate I can tell you to be careful of reading blog reviews of web hosting providers, they will use an affiliate link and many (I won't say all) will tend to give an overly favorable view to entice you to use their affiliate link.  Don't rely on one reviewer or site before making a decision, make sure you look at several sites and poll social media groups as well.
I recently found my current web hosting provider based on a review that was critical of another hosting experience, I took a gamble having never heard of or used this company for and it really paid off for me.  So now my site is on a new hosting provider, this is my 6th hosting provider in the past 9 years and so far my site has the best performance it has ever had using the Avada theme.
I have been obsessed with computers, tech, gadgets and games since the early 1980's having grown up on the Commodore 64 and Amiga computers.
By day I work in the IT Security Industry and have been in IT for over 20 years. On my spare time I am a Vlogger, Blogger, Streamer, Gadget Reviewer, affiliate marketer, influencer and entertainer. I am also an avid movie fan, TV Show fan, Anime fan, video game fan and fan of trying anything and everything new.