In a world beaten down with the high demands of USB, we tend to forget about the 3.5mm headphone and microphone jack, but did you know headphones are still made for them?  The 3.5mm jack still offers amazing sound sometimes better than USB.  With that, today I bring you my review of the ENHANCE GX-H2 Stereo Gaming Headset.
Let's start off with the features and specs.
Features and Specifications
5mm audio connection

1 x Headphones
1 x Microphone

100mW speakers
Sensitivity 102±3dB
Frequency Response: 20Hz-20KHz
Plush soft padded ear-cups
Adjustable Plush soft padded Headband
Articulating Microphone
6in Microphone
Omnidirectional Microphone pickup pattern
Black and Blue Nylon Braided cable
In-Line Volume Control
Mute Control for Microphone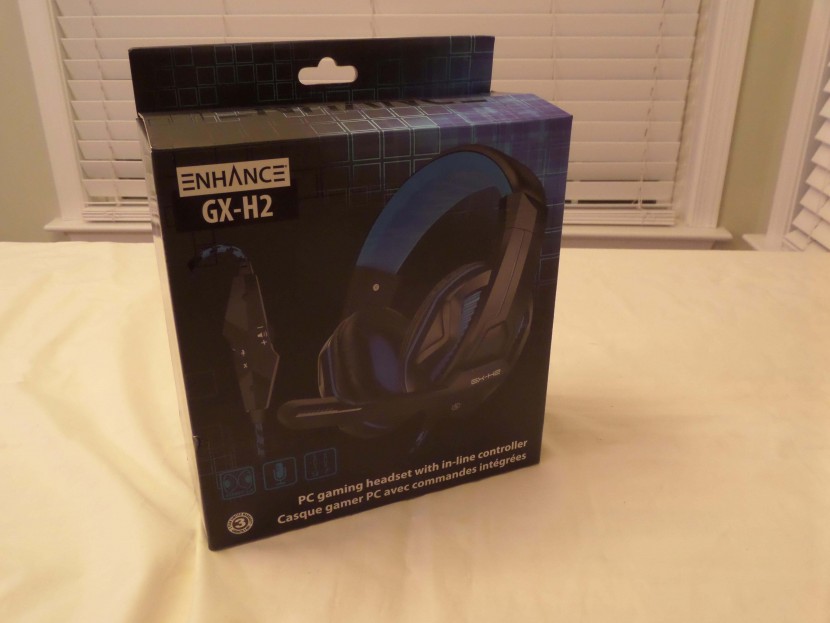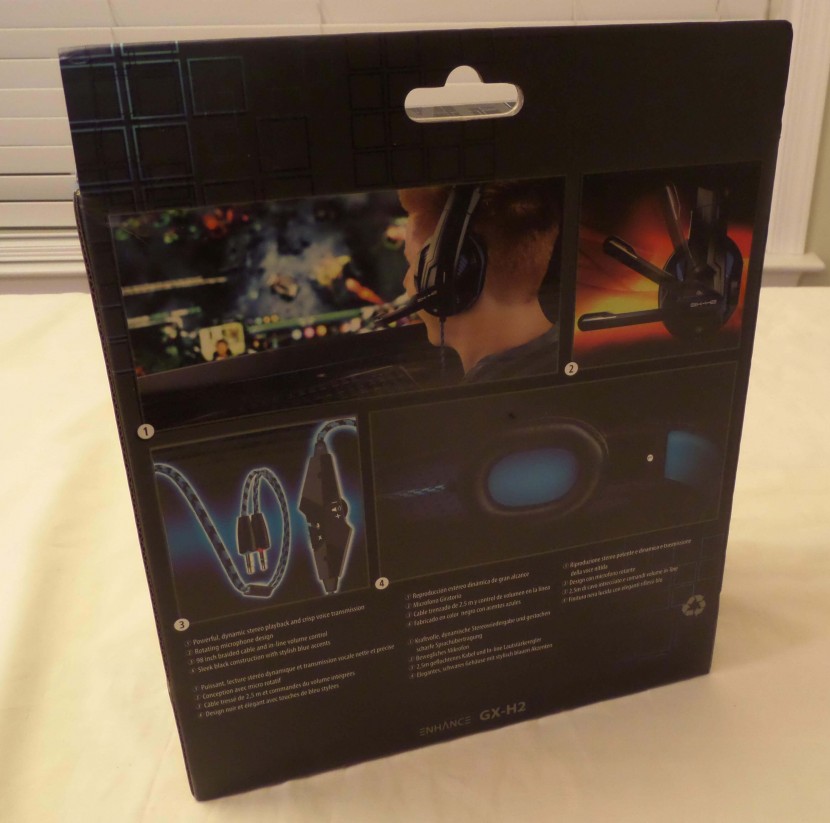 And next up is the unboxing.
There are no drivers for this, so it means you can use it for a PC, Mac (if they have 3.5mm jacks), tablets and phones, though for tablets and phones, you will have that Microphone connections just dangling there.
Here are the jacks.
Headphone Jack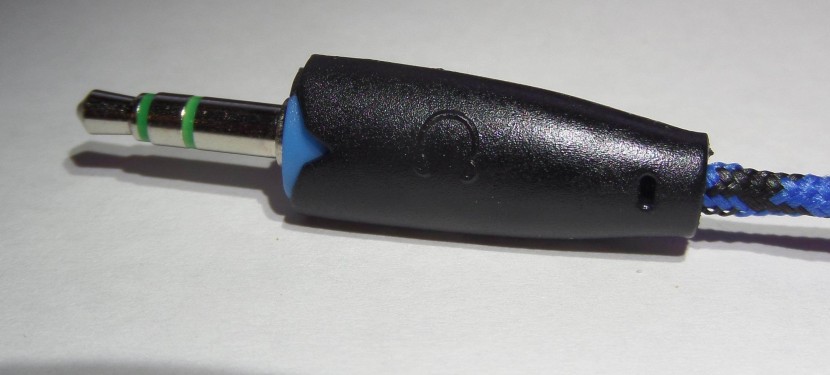 Microphone Jack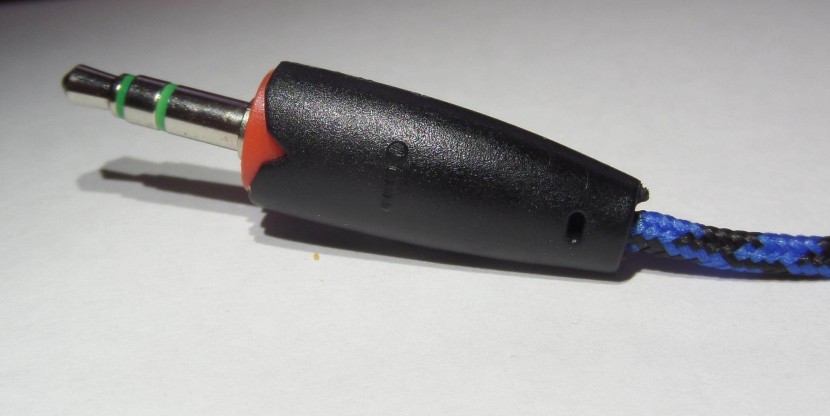 Further up the cables, you will find a little breakout box separating the two cables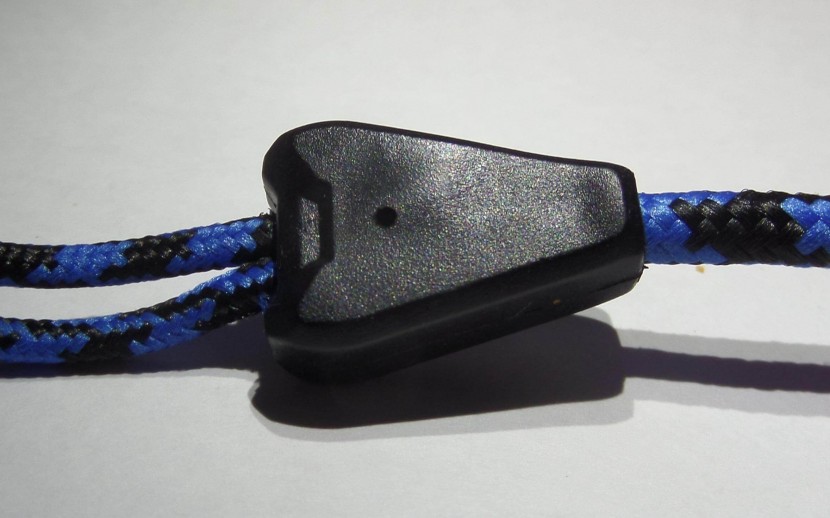 Then on the way up to the headphones you will find this thicker cable, a very nice blue and black braided cable.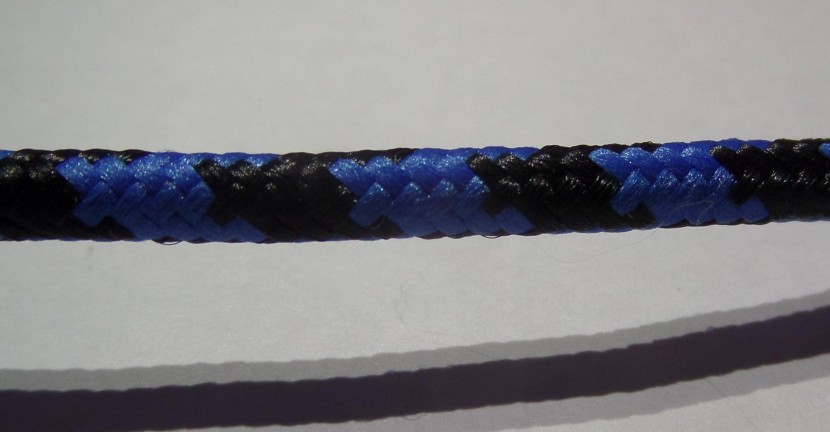 Toward the middle of the cable, you will find the In-Line Volume controls.  Here you can raise and lower the volume with the dial and mute and unmute the microphone with the slider.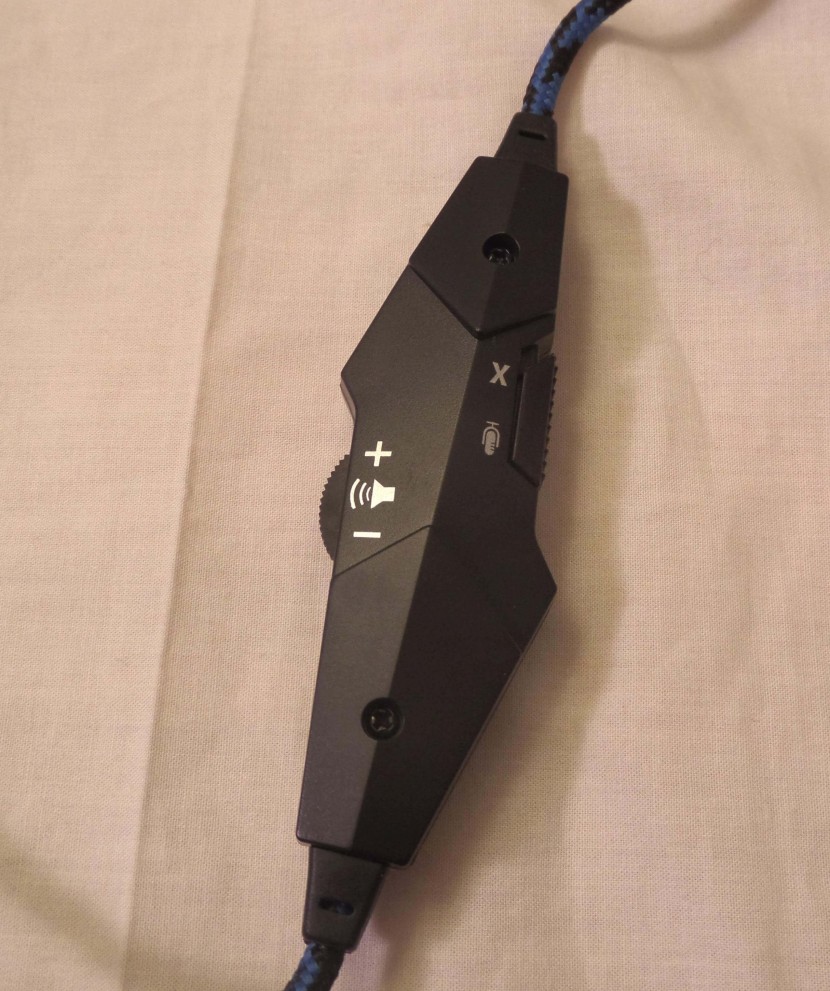 And on the end of the 8.17 foot cable, you will find the headphones.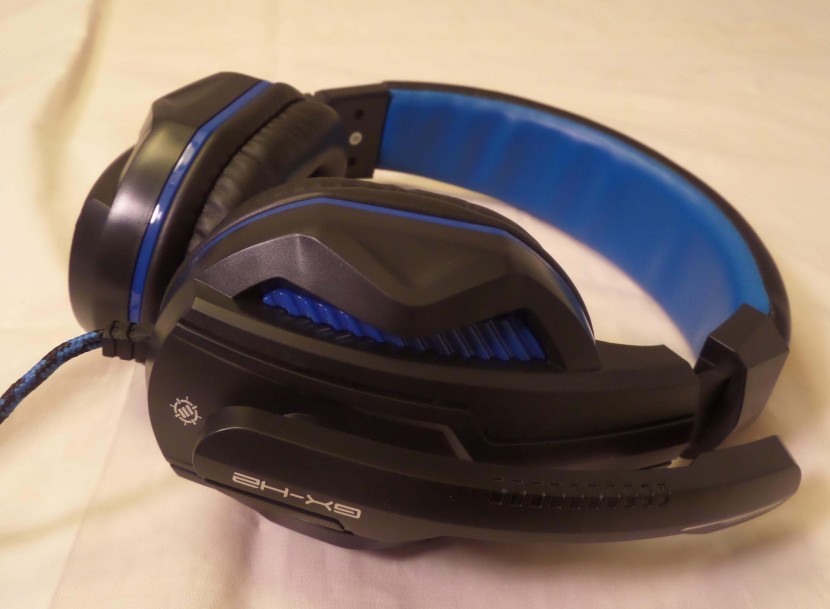 The headphones seem very nicely built; the price might be a little misleading.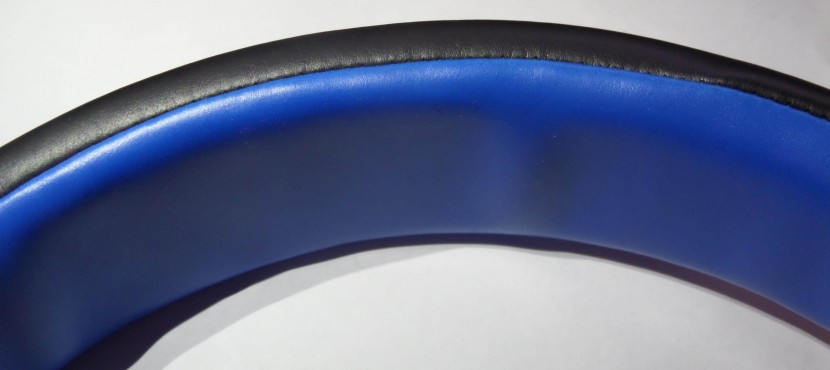 The headband is very soft and cushy, though the material feels a bit like a nylon material, it does not breathe.
The earcups are also nice and cushy, but also made of a nylon material.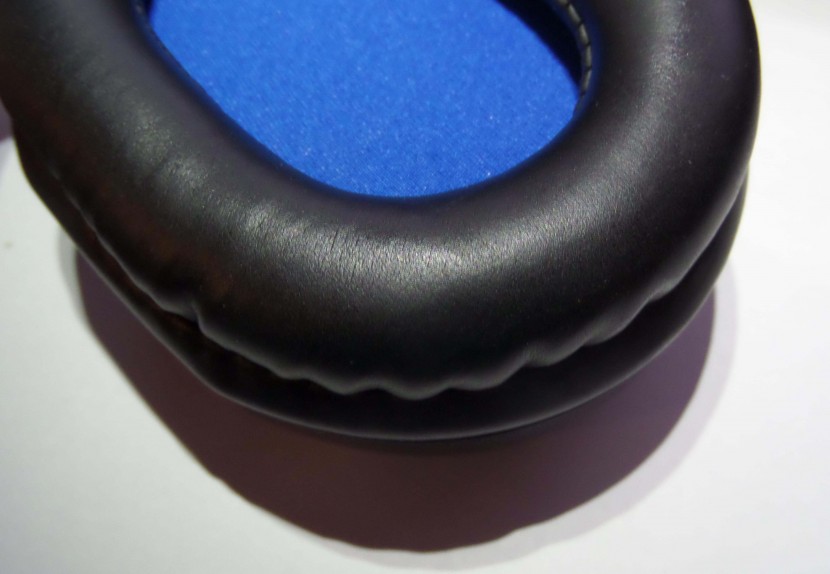 The outer portion of the phones look very stylish with their design, there is nothing functional about the design, just made to look nice.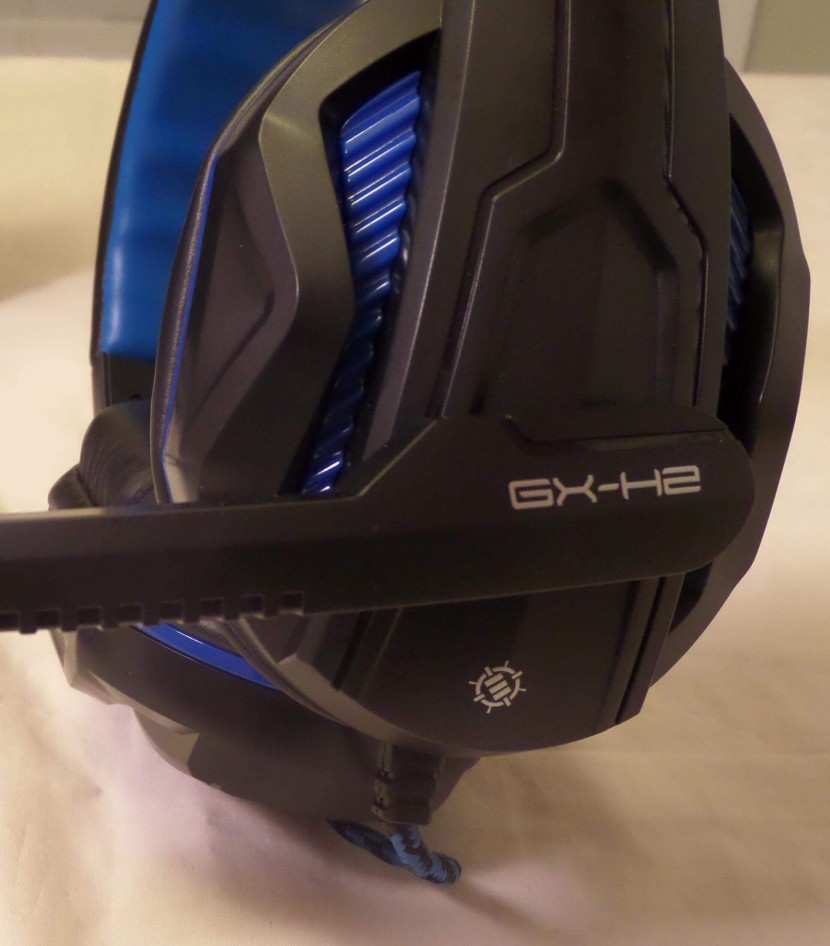 That is with the microphone slid down; here is more on the microphone slid downwards.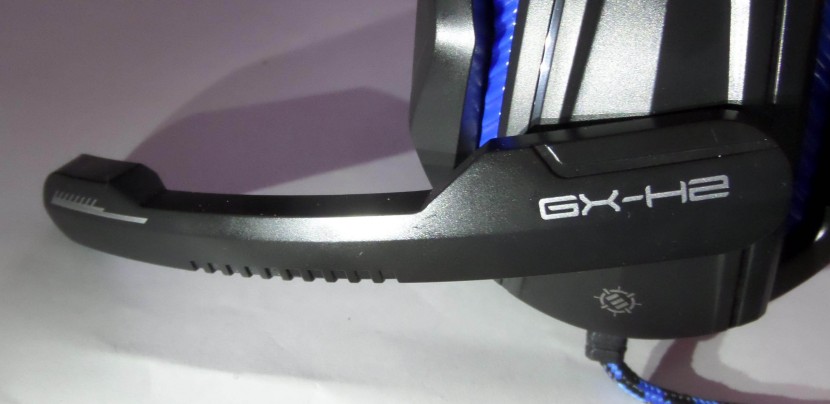 This is the inside portion of the microphone.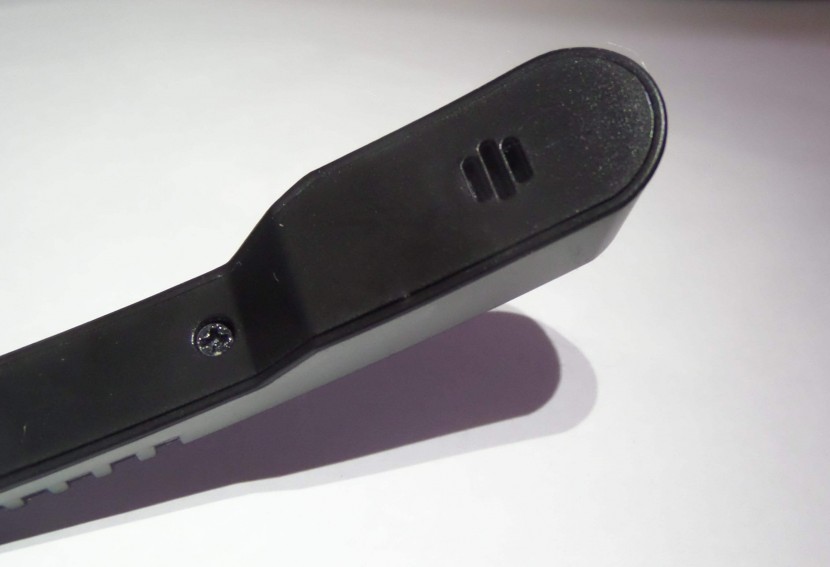 And here is the microphone when not in use, fully retracted.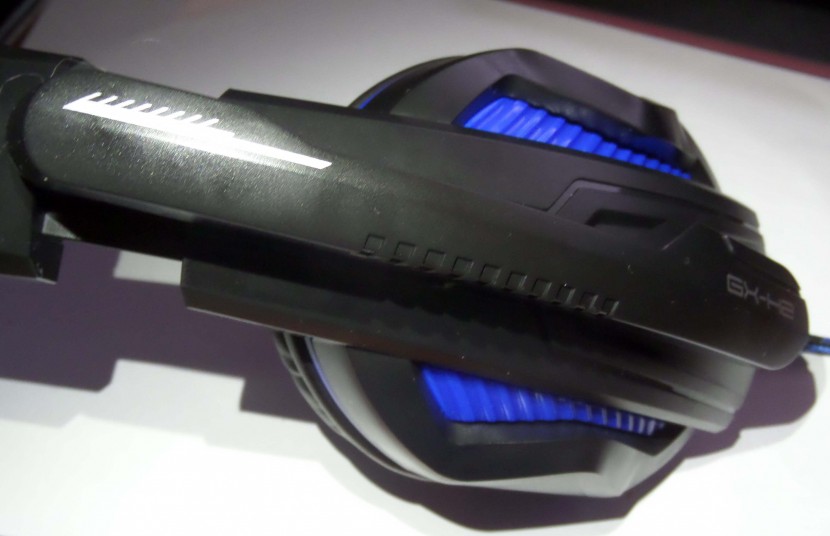 Well, enough of how it looks, how does the microphone sound, funny you should ask, check it out.
Once again, I am surprised by how good these things sound, so affordable and they sound great.  The microphone is about 2 inches away from your mouth, so you don't hear a lot of breathing if you are a mouth breather…. Nothing wrong with that if you are though.
As more and more devices are residing in your USB ports, if you run out these might be the perfect solution for you, since they are 3.5mm.  Since the 3.5mm jacks for the PC's HD Audio and AC97 are auto sensing, when you plug them in they just start working.  Depending on what your audio software is, you will get something along these lines when you plug them in.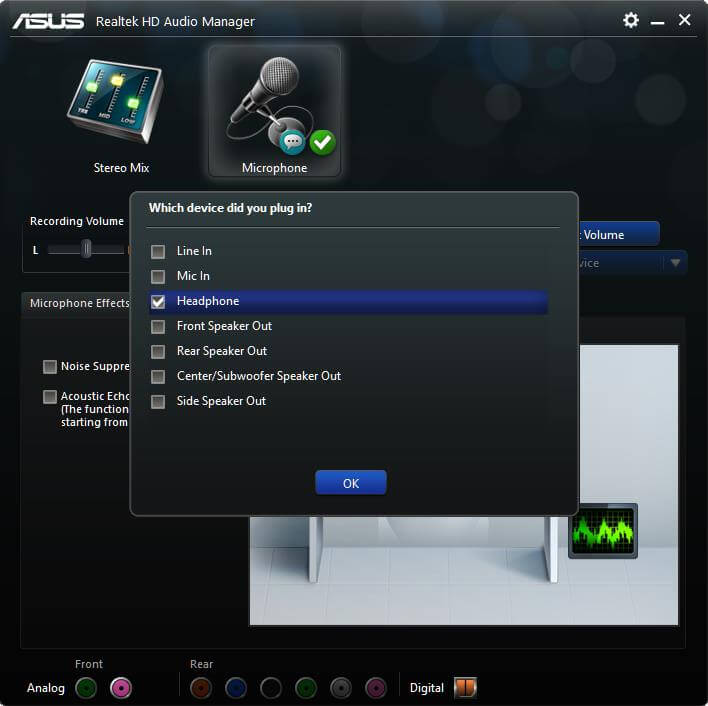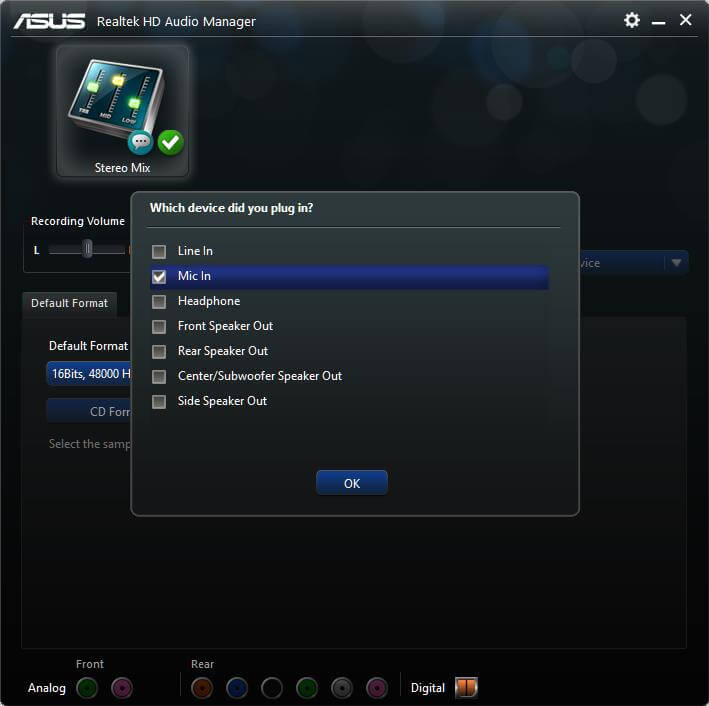 If you plug them in the back, there will usually be a green plug letting you know those are for the headphones and a pink plug letting you know they are for the microphone, some front panel jacks also have the colors, if not they will have a little logo letting you know what they are.
Afterwards, right click on the speaker icon on your taskbar

Then select "Playback devices"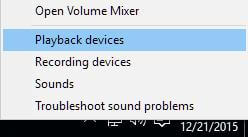 Then make sure you select the correct audio device in which they are plugged into and click "Set Default" to make them your default audio device.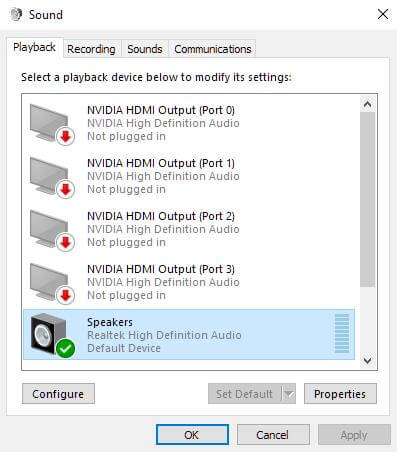 Then select your audio channel.  The correct ones are "Stereo" but if you select "Quadraphonic" it helps emulate a bit a surround sound system, listen carefully, the difference between Stereo and Quadraphonic is slight, chose wisely.  Afterwards select "Next" till you are done.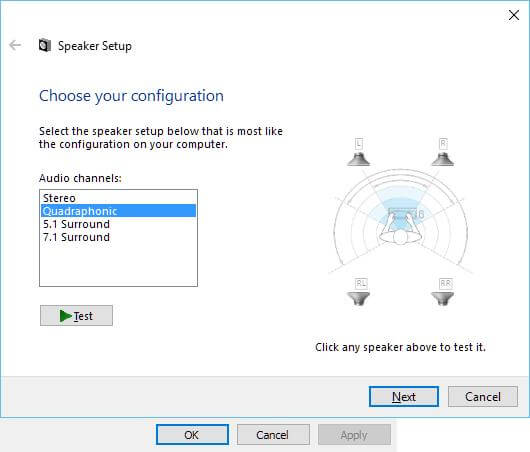 When you are done selecting the Playback device, right click again on the speaker icon and select "Recording devices"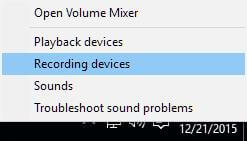 Then make sure you select the correct recording device and select "Set Default" again.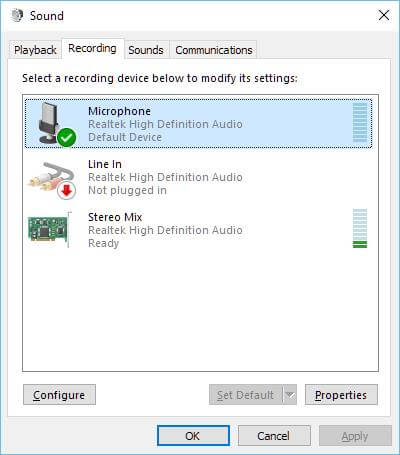 Then click "Configure" and set up the rest of the microphone.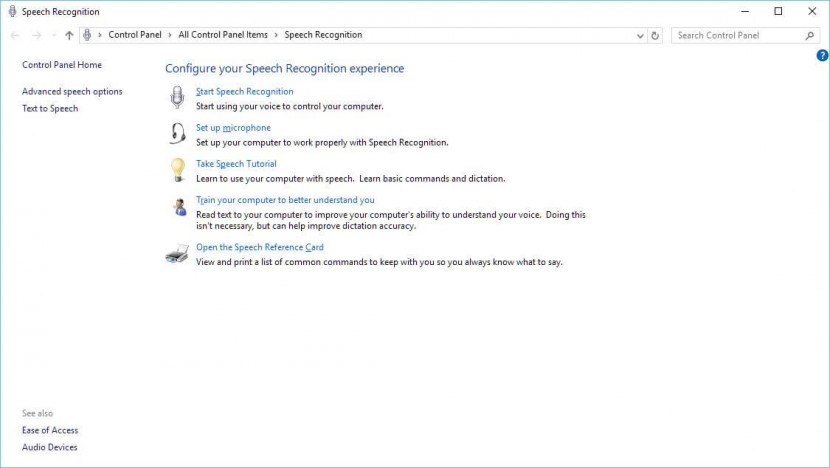 You can always go back into both and lower or raise the audio levels in case they are not adequate.
For the microphone, on the video I posted above, I had the Microphone boost at the base, but you can increase it if it's too low.  If you raise it too much, both for Playback device and Recording device, you will distort your audio, so test, test, test.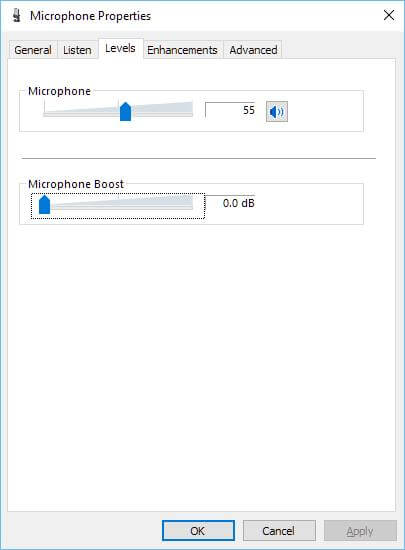 So as many of you might know, my favorite game is Battlefield 4, at least for now and for some time now so of course I wanted to test first on this game.
When I first started playing, the game sounded really tinny, explosions sounded real far away, and the audio experience was not there, but then I came across this message.

2 great pieces of advice of which at first I thought were fluff, but I am doing a review so I thought it best to at least follow the instructions through.  Wouldn't you know, they were actually correct, more over the "Allow 8 hours playtime for speaker wear-in for the best sound", I couldn't believe that it was real, but it was true, the sound played that much better.  I assume that is for both the headphones to wear-in and my ears to get accustomed to this new audio experience, but man is it correct.
The sounds were much better than originally heard, but then I wanted to hear what music sounded like as well to have a good foundation on the audio.  So I fired up iHeartRadio and listed to "Hail to the King" by "Avenged Sevenfold", "Plush" by "Stone Temple Pilots", "The Devil in I" by "Slipknot", "The Thrill is Gone" by "B.B. King" and "Freestyle" by "Bassnectar".
The hi's were actually very nice, the bass was a little washed out though B.B, King sounded great.  "Freestyle" by Bassnectar, I could hear the Bass trying to pump out, trying its hardest, you know when you hear the residual waves from the initial thump of the bass and it just wasn't there.  The sound was good, but if you are an audiophile, or want hi end audio, these will not be for you.
Since these headphones have a 3.5mm connection, I wanted to see how they sounded on the Tablet Express Dragon Touch X10 tablet.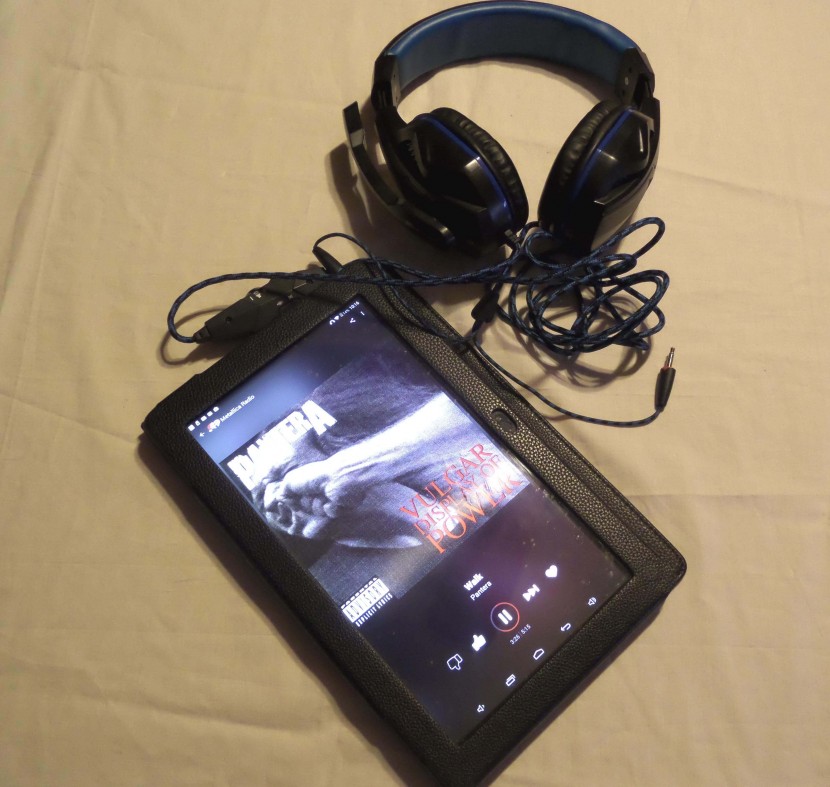 They sounded just as good as on the PC, I listened to Pantera's "Walk" off of iHeartRadio and it sounded pretty good.  I also recorded from the microphone off of the headphone jack, so it serves 2 purposes.  Check out how that sounded.
Warning, the default recording options on the tablet made the recordings sound horrible, so I downloaded "Smart Voice Recorder" from the Google Play Store and raised the default Sample rate to 44.1Khz and it sounded like it did in the video above.
Also, this will work on your Playstation 4 to either listen to the audio, or have people listen to you, not both of course, unless you have special adapter, like this ingenious adapter that combines both the Microphone and Headphone jacks into one.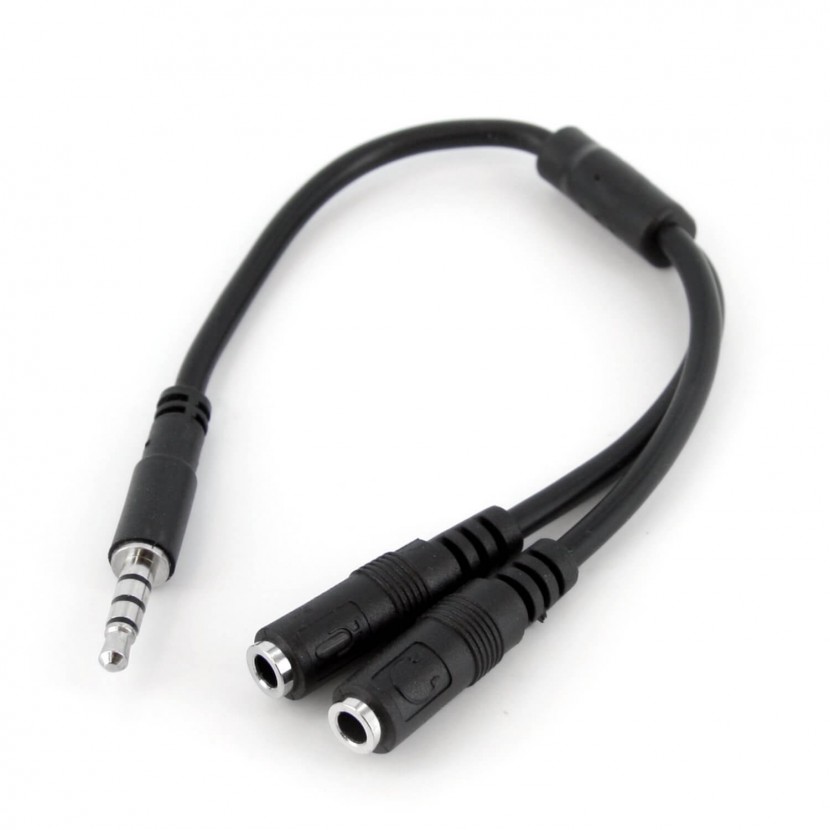 Now, I don't have one to tell you 100% that this will work, but in reading the Amazon reviews for this cable, others have this working perfectly so I thought I would mention it to you as well.  A pretty good idea I think.  The same should also work for a tablet, but again I do not own this cable, so I can only go off of the reviews for this.
Closing Thoughts
ENHANCE did a great job delivering a solid pair of headphones at an amazing price.  The braided cables feel like they are built by high quality fibers, the earcups while comfortable as well as the headband, because of the material used can get a bit sweaty after hours of gaming, not the best choice in my opinion.  The microphone records at such a high quality and the distance from the mouth is perfect to please all mouth breathers (myself included).  A very nice feature to accent the microphone is the fact that on the Volume control panel on the cable itself allows you to mute the microphone and with that allows you to raise or lower the volume.  The fact that they do not require software makes this perfect for tablets as well, both for playback and recording, just make sure your audio port on your tablet supports a microphone out of the same port as the headphones.
Pros
Amazing Price
High quality braided cable
InLine Volume Control (Raise/Lower Volume and Mute Microphone)
Decent Sound
Great sounding microphone
No software
Padding for earcups and headband is very soft, cushy and comfortable
Records and plays nicely on tablets, Apple devices and mostly anything that supports a 3.5mm jack
Cons
Material earcups and headband are made of, while soft, cushy and comfortable, after hours of gameplay, will make you sweat a bit, does not breathe well.
Bass is a bit washed out
A great pair of stereo headphones for the price, if they were more expensive I would not recommend them though but at this price, I can't think of a reason why not to recommend them.  You will notice the audible difference between these and for example a $100 set of headphones (if you chose correctly), but you will also feel the difference in the wallet.  Very decent sound and a great set of features for such a low priced headphone set.  This would have received 4 stars because of the the bass or lack thereof but the price is just that good, the price and the everything it can do, deserves these headphones a 4.5 stars.
I have spent many years in the PC boutique name space as Product Development Engineer for Alienware and later Dell through Alienware's acquisition and finally Velocity Micro. During these years I spent my time developing new configurations, products and technologies with companies such as AMD, Asus, Intel, Microsoft, NVIDIA and more. The Arts, Gaming, New & Old technologies drive my interests and passion. Now as my day job, I am an IT Manager but doing reviews on my time and my dime.