Intro
From a first-time builder to an expert, you want a decent video card.  A good video card will not only make your viewing experience nicer but it will make what you do on your PC a little smoother.  Stepping into the realm of a good user experience, we will today be reviewing the ASRock Challenger D 5500 XT 8GB OC Card, get ready.
Before I start here, when I started to review this card, I thought it was going to be a cut and dry review, but I was so wrong here.  2 newer technologies really changed the way we have to look at things with video cards now, so be prepared.  1 of which kind of has nothing to do with the card, but uses the card and is not incredibly new, but worth noting.
Let's see all of the specs and features this card provides
Powered by AMD's 7nm RDNA Architecture
GPU Boost Clock up to 1845Mhz

Game Clock: Up to 1737Mhz
Base Clock: 1685Mhz

Memory: 8GB 128bit GDDR6
1408 Streaming Processors
Dual Fans with thick heat pipes
4 Maximum Displays

3 x DisplayPort 1.4 with DSC 1.2a

Display Ports 1,4 5120×2880 @ 60Hz

1 x HDMI 2.0b

HDMI up to 4096×2160 @60Hz

Max Digital Resolution 8K HDR @ 60Hz
Supports 8K Resolutions

Die casting metal backplate
Supported Features

Radeon FreeSync 2 HDR
Intelligent Image Sharpening Technology
PCI Express 4.0

Backwards compatible with PCI Express 3.0

Streaming up to 8K
Asynchronous Compute
Radeon Rays Audio and True Audio Next
Radeon Image Sharpening
Fidelity FX
Radeon VR Ready Premium
Radeon Boost
DirectX 12 Optimized
HDR Ready
Radeon Relive

Supports ASRock Tweaker
Recommended 500Watt Power Supply
1 x 8Pin PCIe Power Connection
A long list of features and specifications I know, but it's good to know what you are getting yourself into.  With that, let's get into the box.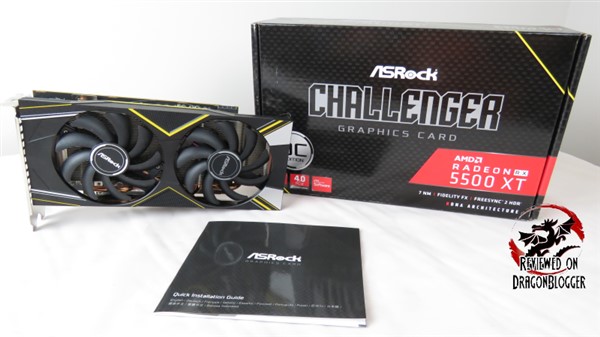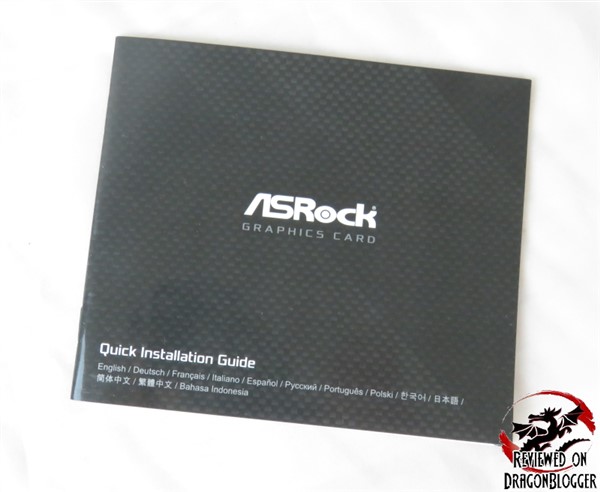 The box is a bit bare, looking like only the essentials here being the video card and the manual, but that's OK.  We are going to start off with the Quick Installation Guide.  It's handy to have but you don't have to worry about it as the guide is very basic.  In this review I will walk you through step by step on how to install the ASRock Challenger D.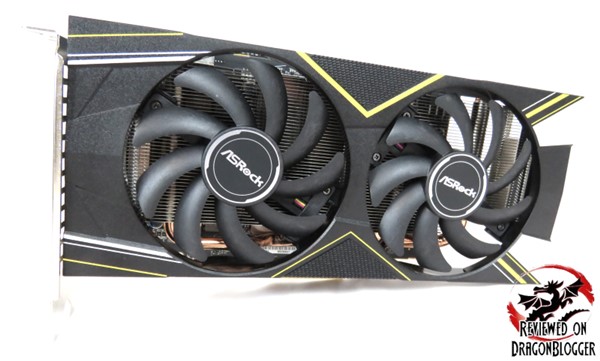 As I showed you in the unboxing, there was not a lot in the box but we got to the purpose of this review, the ASRock Challenger Radeon RX 5500 XT 8GB OC card.  Let's jump into taking A Closer look at the card.
Continue To: A Closer look at the card
I have spent many years in the PC boutique name space as Product Development Engineer for Alienware and later Dell through Alienware's acquisition and finally Velocity Micro. During these years I spent my time developing new configurations, products and technologies with companies such as AMD, Asus, Intel, Microsoft, NVIDIA and more. The Arts, Gaming, New & Old technologies drive my interests and passion. Now as my day job, I am an IT Manager but doing reviews on my time and my dime.