Intro
We are influencers and brand affiliates.  This post contains affiliate links, most which go to Amazon and are Geo-Affiliate links to nearest Amazon store.
It seems like everyone is building a case these days, and there is nothing wrong with that because it makes companies try harder to make a better case.  That being said, this review might be on that better case, it's for you to decide, but I will give you my input.  Today's review is on the Fractal Design Define R6 Black TG (FD-CA-DEF-R6-BK-TG).
Let's go over the features and specifications of this case before we get into the case itself.
Motherboard Support: ATX, Micro ATX, Mini ITX and eATX (up to 285mm wide)
Case Dimensions: Length: 543mm, Width: 233mm, Height: 465mm
Single Windowed Side Panel (33% tinted tempered glass)
Right Side Panel: Industrial sound-damped steel
7 Expansion Slots

+2 Vertical Slots Compatible w/ Fractal Design Flex VRC-25 PCIE x16 Vertical GPU Riser Kit

External Connections

2 x USB 3.0
2 x USB 2.0
1 x 3.5mm Headphone Jack
1 x 3.5mm Microphone Jack

Drive Bays:

6 Universal 2.5"/3.5"
2 x 2.5" (on PSU Shroud)
2 x 2.5" (Behind motherboard Tray)
8 bays in total (PSU Shroud and Motherboard Tray placements are interchangeable)
Modular Storage Plates (For 2.5" and/or 3.5")
Fan Mount Locations and Sizes
Up to 9 Total Fan Mounts
Front: 3 x 120mm or 2 x 140mm

Includes 2 x Fractal Design Dynamic X2 GP-14 140mm

Top: 3 x 120mm or 2 x 140 (Standard Layout)

3 x 120/mm or 3 x 140mm (Open Layout)

Rear: 1 x 120mm or 140mm

Includes 1 x Fractal Design Dynamic X2 GP-14

Bottom: 2 x 120mm or 2 x 140mm
Radiator Support

Front:

120, 140, 240, 280, 360mm

Top:

Standard Layout

120, 240, 360mm (Max 35mm motherboard component height)

Open Layout (

120, 140, 240, 360, 420mm (Max 35mm motherboard component height)

Rear:
Bottom:
High Airflow Nylon Easy Clean Filters

Bottom Fan + PSU
Front Fans
Top Panel

Max CPU Cooler Height: 185mm (6.89-inches)
GPU Support: Up to 440mm open (18.31 inches), 300mm (11.81 inches) standard
PSU: Standard ATX Length, includes PSU Shroud with available 2.5" drives
Nexus+ Smart Integrated PWM Fan Hub: Controls 6 additional case fans and 3 extra PWM devices via motherboard.
3rd Generation ModuVent Technology (Sound proof steel cover or filtered multi-fan ventilation)
Anodized Aluminum reversible front door
High-Density Industrial noise dampening on the side, top and front panels
Cable Routing Space: 23mm (1 inch between motherboard tray and side panel)
Fractal left no stone unturned when they made this case but we will see later in the review what that really means for you.
Let's check out the unboxing.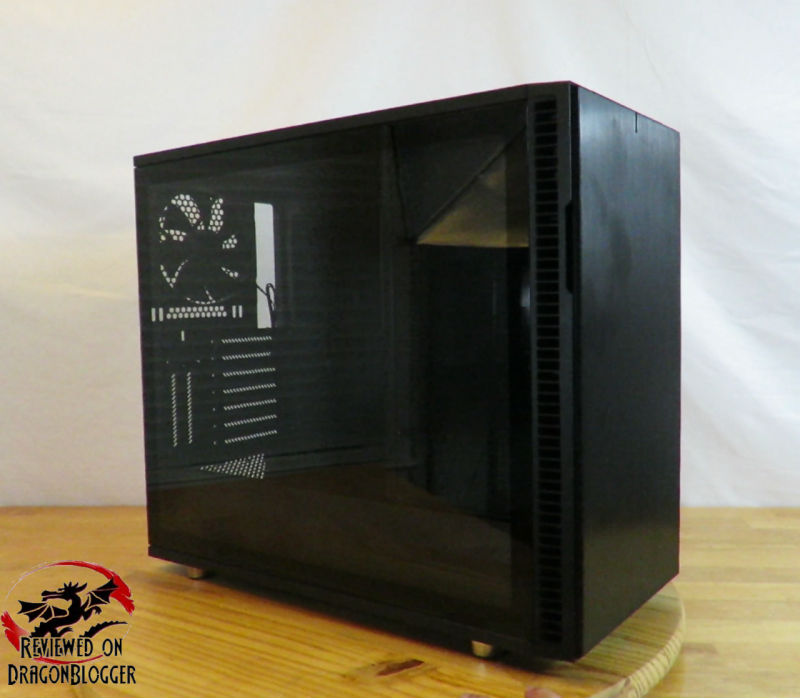 Let's take a look at what comes inside the Fractal Design Define R6 Black TG box.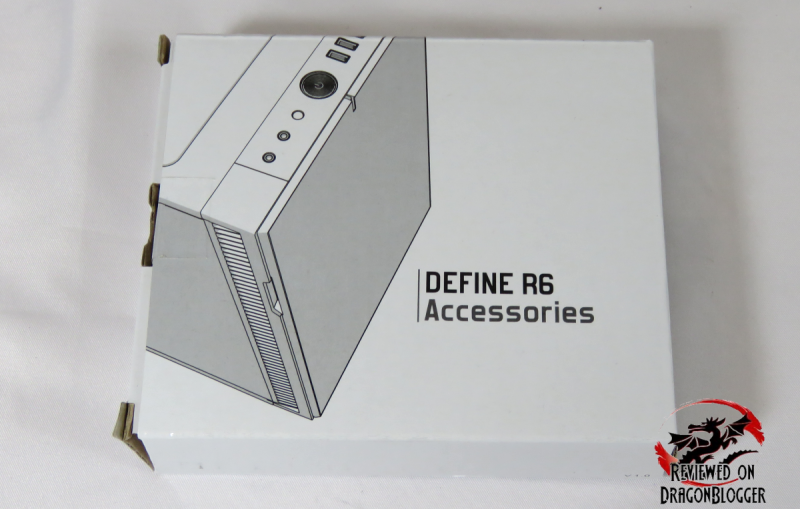 This was actually hidden from me during most of the unboxing, but inside the case on the lower drive bays was this little while box full of accessories.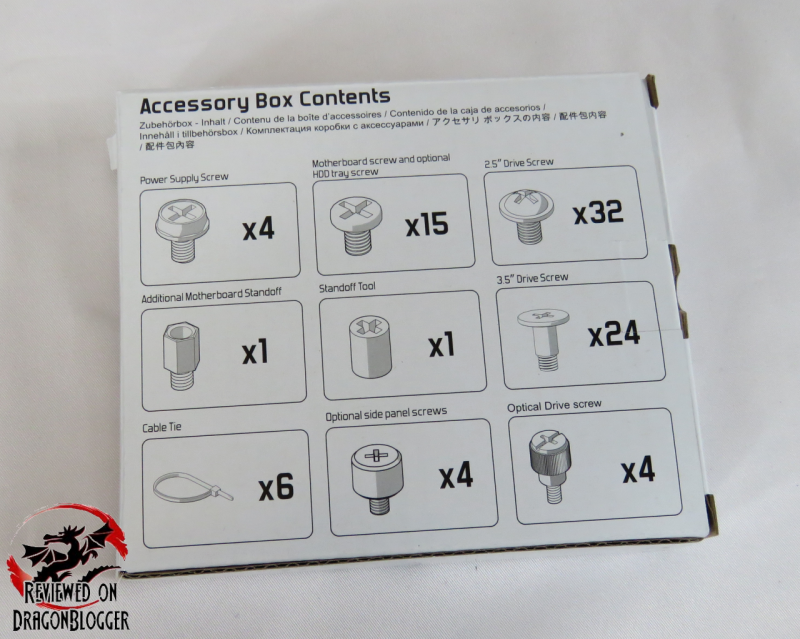 Turning this box over shows a legend of the contents of the box.  Good job saving some paper there and it's much easier loosing a little sheet of paper rather than losing this box.  So let's go over everything included here.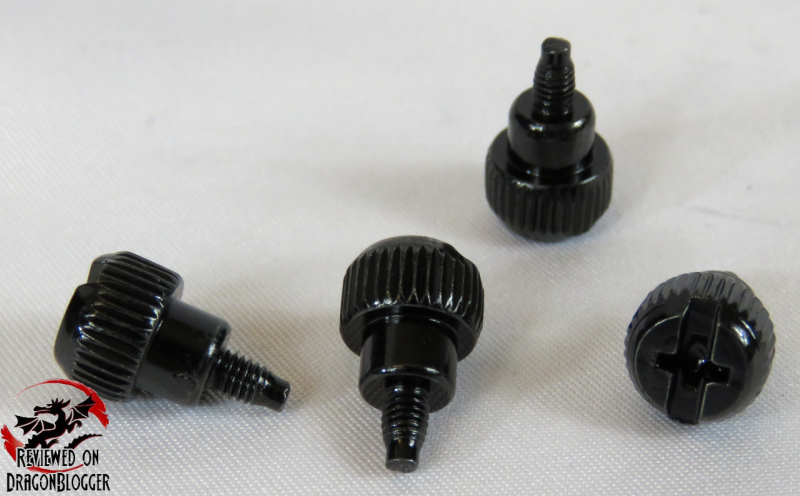 In case you still have them, they include 4 optical drive screws.  During the unboxing, I thought they were case screws.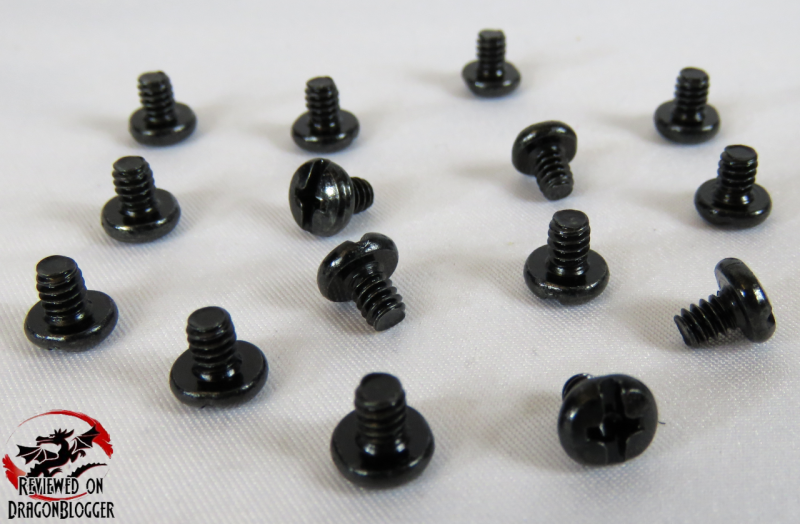 15 x motherboard screws, I don't know of any motherboard that requires 15 screws, but who knows, you might lose one.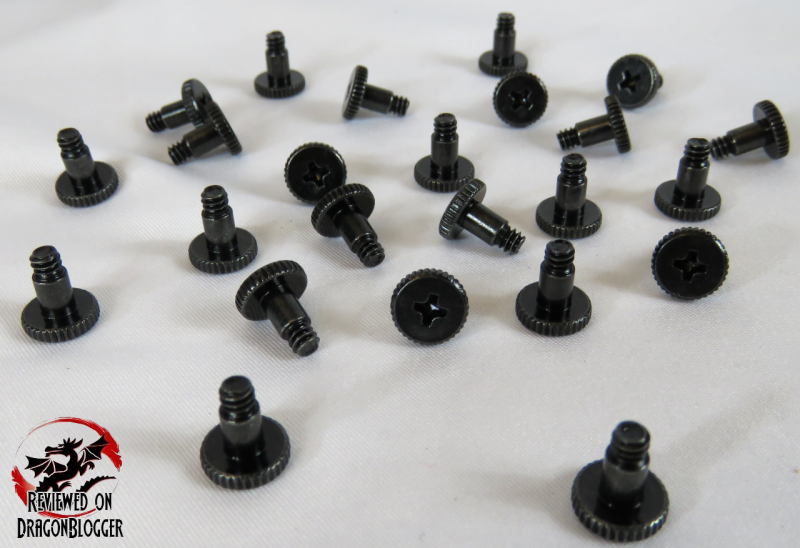 24 x 3.5" drive screws, that's enough for up to 6 x 3.5" drives.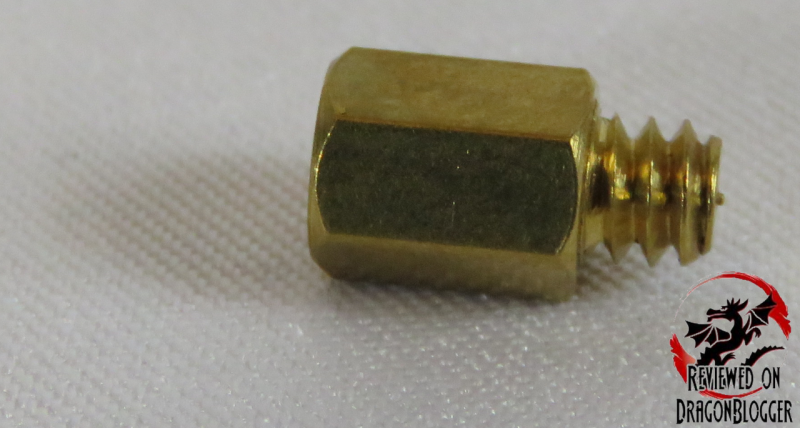 The case already comes pre-installed with 9 motherboard stand-offs but some ATX and and or eATX cases have the one extra stand-off opening, that's what this is for.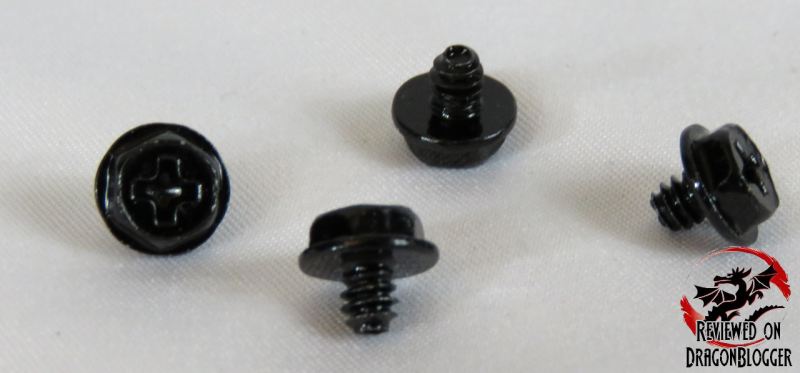 To keep your power supply firmly attached to the case, they've included 4 power supply screws.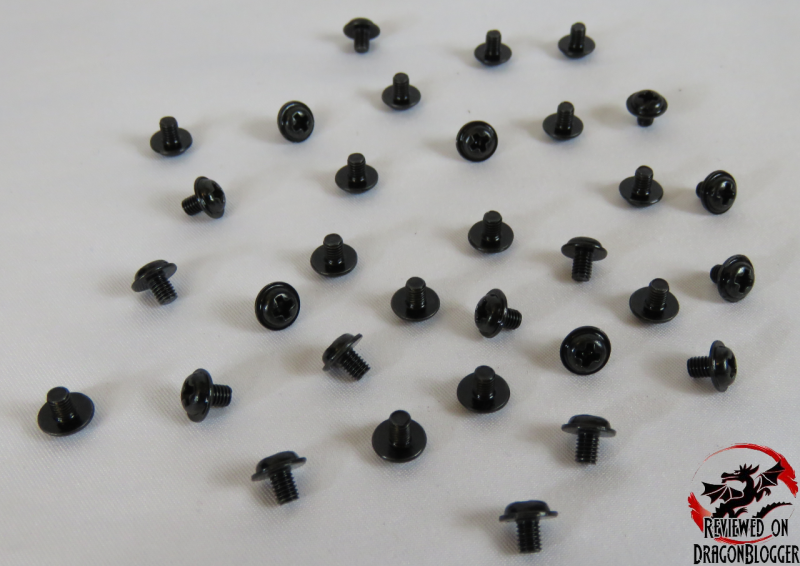 32 x 2.5" drive screws, yeah most definitely 32.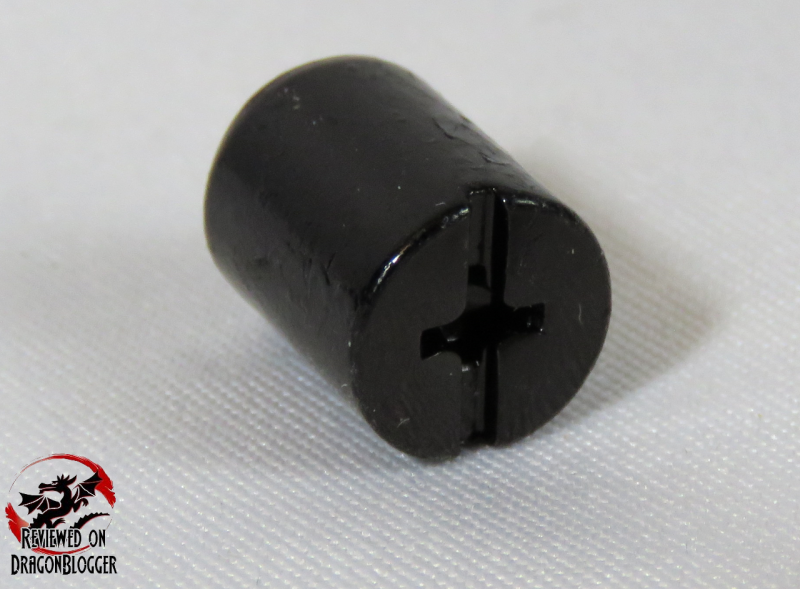 The kit also includes one of my favorite tools.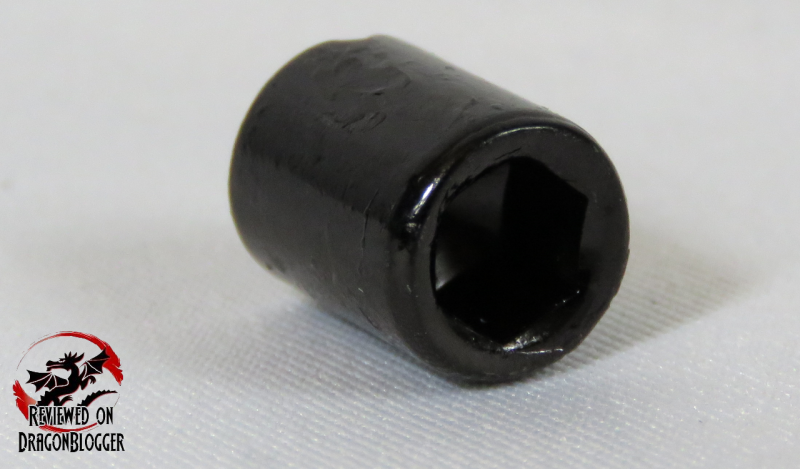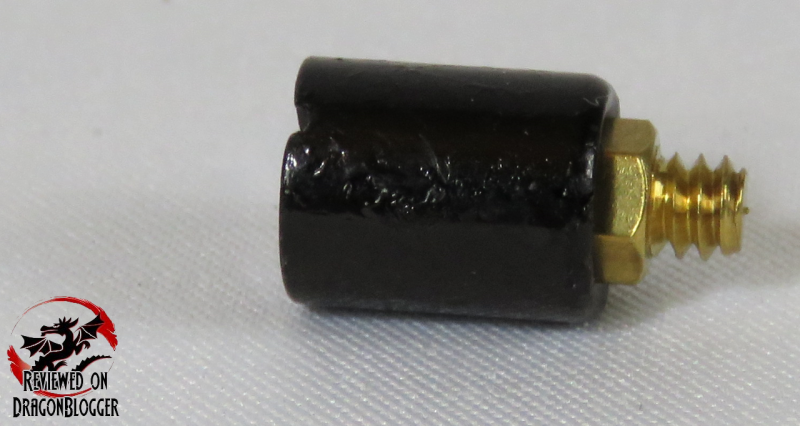 This seemingly insignificant tool helps you save time and a few hand cramps.  This is what Fractal Design refers to as a "Standoff Tool".  It allows you insert a standoff and then using a standard Philips head screw driver, screw this into where you want to install a standoff.
Screwing in a standoff can be such a pain, either using a set of need nose pliers or one of the thin pieces of metal, looking like a pencil your hands get all cramped up and just feels so awkward.  While Fractal Design did not create this… I thank them for including it.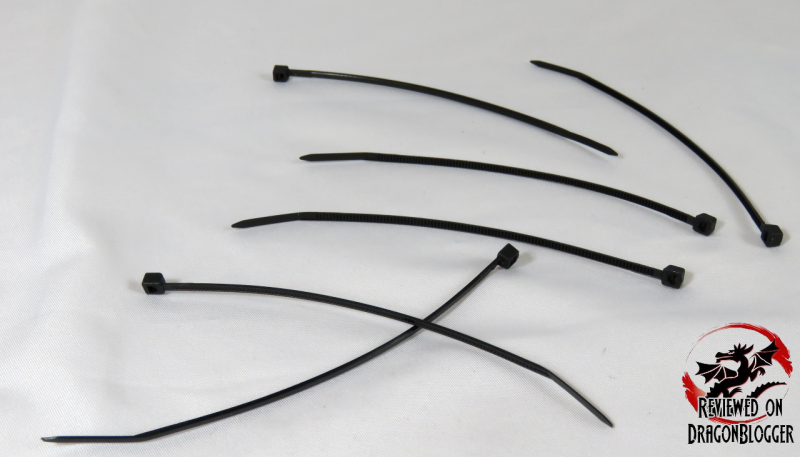 They've also included 6 small zip ties for some basic cable management.  I prefer the larger zip ties myself, but these are still great to have.  Aside from the zip ties, Fractal has also included another cable management feature of which we will go over a little later in the review.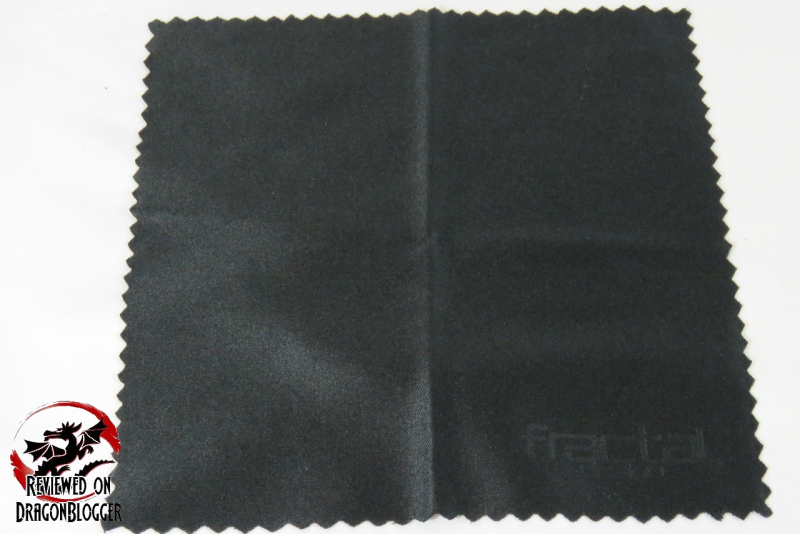 To put the final touches to this accessories box, they have also included this piece of cloth so that once you are done building and cabling your system, you can wipe all of the finger prints and such off of the case.  It's the little things sometimes that count.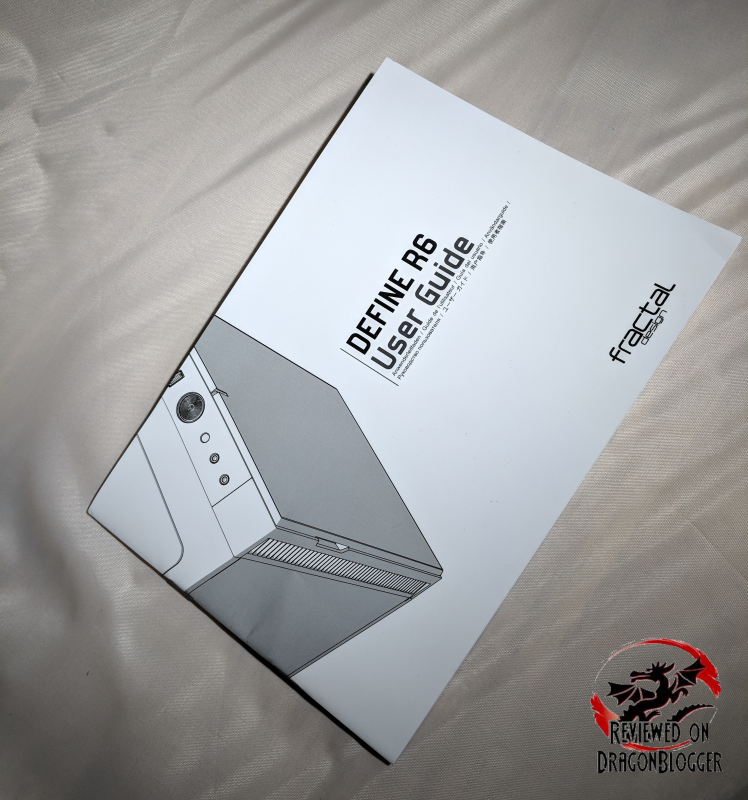 Also included is the Users Guide.  One of the better written User Guides I have seen.  They give you very detailed information about all aspects of the case, kind of like I do in this review.  It seems like all details are one sentence descriptions since they are provided in many languages, so to not make the guide too thick.  Sometimes when you read it, even though that one sentence in English is there, you might miss it because it seems a bit jumbled in there.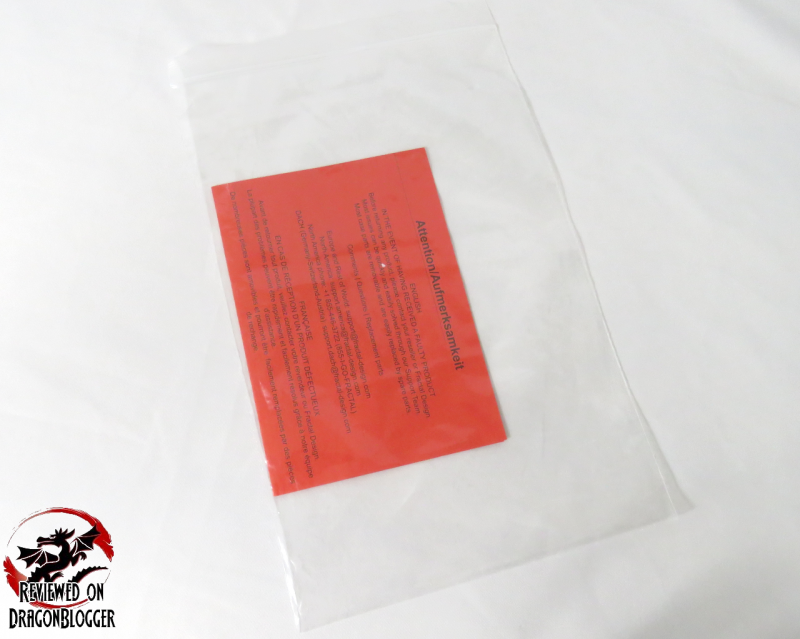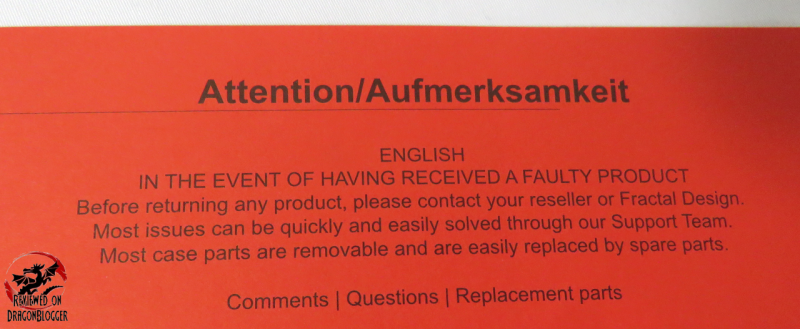 The last thing included is this little baggy with an orange sheet.  The orange sheet give you information on what to do if you receive a faulty product.
So that is all the is included in the package… but of course we need to go over the case itself.  In this next page Case Layout and Details, we will go over it all.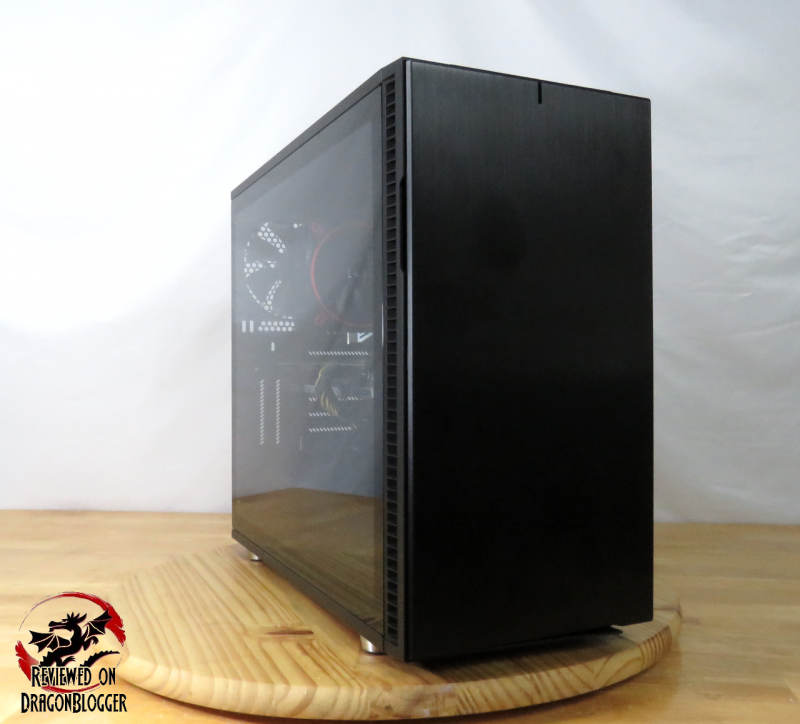 Continue to: Case Layout and Details
We are influencers and brand affiliates.  This post contains affiliate links, most which go to Amazon and are Geo-Affiliate links to nearest Amazon store.
I have spent many years in the PC boutique name space as Product Development Engineer for Alienware and later Dell through Alienware's acquisition and finally Velocity Micro. During these years I spent my time developing new configurations, products and technologies with companies such as AMD, Asus, Intel, Microsoft, NVIDIA and more. The Arts, Gaming, New & Old technologies drive my interests and passion. Now as my day job, I am an IT Manager but doing reviews on my time and my dime.