Final Thoughts and Conclusion
Without ruining the Pros and cons section, this case is amazing.  It has just about everything you need and want in a case.
Here's a little show casing of the case and how it can morph for your needs.
Even though the case sounds like it's perfect, there are some cons here.  So let check all of it out.
Pros
Relatively affordable
Tempered Glass tinted side panel
Includes 3 fans, 1 x Rear and 2 x front 140mm fans
SUPER Quiet
Up to 6 hidden Drives (6 x 3.5 + 2 x 2.5 or 8 x 2.5 or 2 x 2.5 and 2 x 3.5)
Allows for many fans or Liquid cooling options
Fits from ITX to eATX moterboards.
TONS of space for cable management behind the motherboard trays

Tons of space everywhere else on the rear as well

Nexus+ Smart Integrated PWM Fan Hub is a great feature
Reversable Front Panel
Noise Dampening
Still includes a 5.25" bay…. but its hidden, so it's OK.
Vertical GPU Mounting option built in
PSU Shroud also allows for 2 x 2.5" drives
Cons
Lack Storage options without Modular Storage Plate
Not a biggy, but they should make the PSU Shroud easily removable
Does not offer additional SSD Trays
Does not off alternate side glass panel for purchase
Tons of Pros and only a few cons, 3 of the 4 are not really big deals but the other kills me.  Let's go over them.
There are a ton of storage options on this case with the Modular Storage Plate on, but without it you are severely limited.  Without the plate, you can only use 2 x 2.5" drives and 2 x 3.5' drives, and those 3.5" are not interchangeable with 2.5" drives.  There are 2 options for drives on top of the PSU shroud… but for that you need to use the trays that are on the rear of the case.  You also have no way to easily remove the PSU shroud if you wanted to.
It would have been great if you could on the rear of the plate, instead of only being able to use 3.5" drives being able to use both 2.5" or 3.5".  The drive trays themselves allow you to use either drive options, but only in the plate, without the plate the tray relies on the screw holes on the 3.5 drives.  Another great option would have been to include or at least offer 2 x additional 2.5" drive trays with the build to that you could add more drives if you like.
Fractal is now on the 6th revision of this case and on every revision, they address different issues in the industry.  They have done an AMAZING job with this case, every complaint (minus one) I had with other cases have been addressed by this case.
They might have listened to some of the things I complained about in the past (I mentioned a few things to them on this build) but most definitely they listened to you guys and worked on all they could, that means a lot when companies listen to their customers.
With all that said, I gladly award this case a 9.3 out of 10, and Editors Choice award.  This case is so close to perfect it's scary.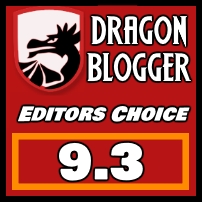 Great job Fractal, you are one of the few that listen to your customers.
If you are interested in it, check it out here on Amazon: https://geni.us/a0dMjB
Return to: Intro
[P_REVIEW post_id=1077067 visual='full']