Kingston A1000 480GB PCIe NVME M.2 SSD Close Up
Here again we have the Kingston A1000 M.2 SSD.  On the label, we can see the capacity of the drive, 480GB which is great for an OS drive and really to install most of the programs and games you would like to use.  Typically, I try to keep the OS and a few programs on the C drive, the rest on another drive.  The complete model name of this drive is sa1000mb/480G, also listed on the label as well as certificates, QR code and a few other markings.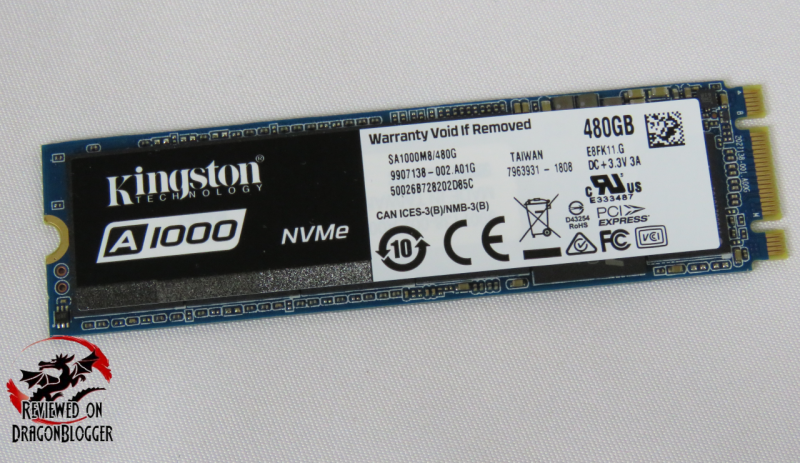 The label covers up the entire drive, being that this is a single sided drive, we will need to unsheathe her to see a little more.  Kid's cover your eyes.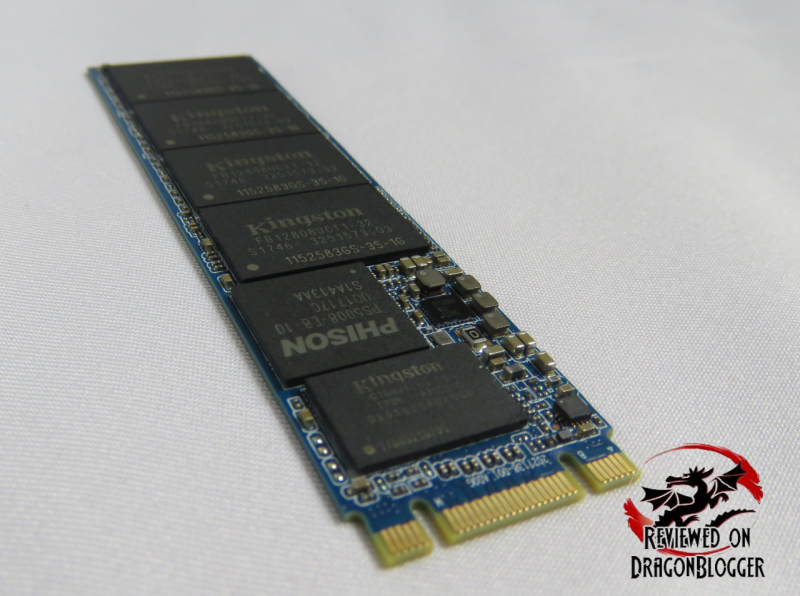 So sleek and slender, she takes care of herself.  Let's take a close look and what kind of chips are on that sexy PCB.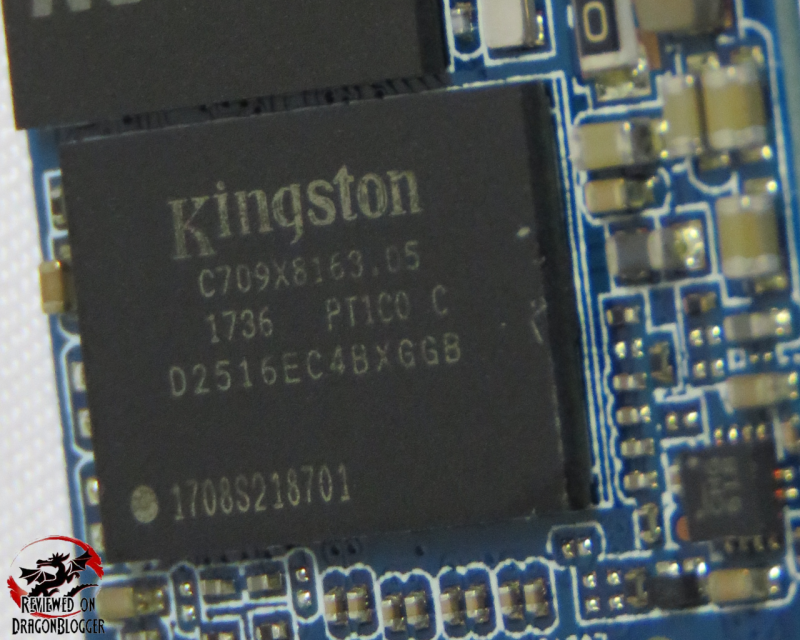 First up, the D2516EC4BXGGB chip, this is a 1600Mhz DDR3 4GB module.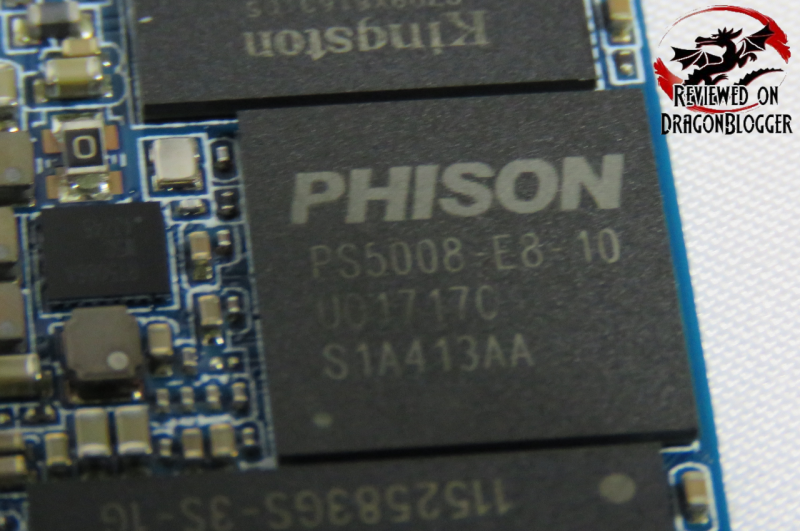 This is the Phison PS5008-E8 M.2 2280 E3 4-Channel controller.  This controller provides capacities of up to 1TB, read speeds of up to 1600MB/s and write speeds of up to 1300MB/s.  Currently Kingston provides capacities of up to 960GB instead of 1TB, the rest consumed for over-provisioning.  This controller is based off of Toshiba's BiCS2 Toggle TLC flash with 512MB of DDR3L cache.  The drive comes in 240GB, 480GB and 960GB capacities.
This controller has an interesting way to take care of you in the event of bad blocks occurring, invalid bits of the drive.  If a Bad block occurs, the Phison controller implements an efficient bad block management algorithm to detect the factory produced bad blocks and manages any bad blocks that appear with use.  This helps prevent data being stored and lost in these bad blocks, improving data reliability.  Not that they are saying it will go bad, but it is good to know they got your back in the event something does occur.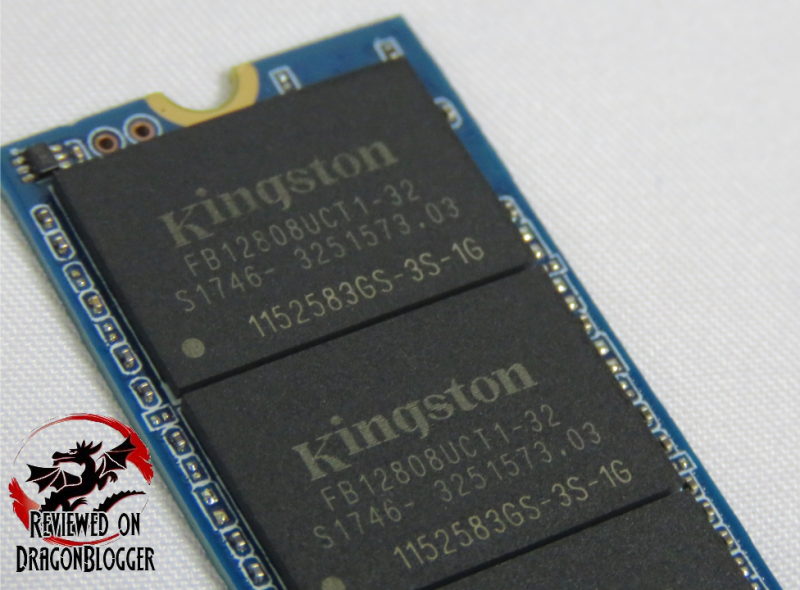 Working our way up the drive, there are 4 of these chips lined up in a row.  These are 4 x 120GB 3D TLC NAND flash modules.
Manufacturers, even memory manufacturers many times will outsource their chips for their own drives, SSD, HDD's, RAM and even PCI-e M.2 SSD's to keep cost down, but of course keeping their performance and reliability.  In this case, Kingston seems to have kept the modules in house, at least for this particular build.    Don't be surprised if you get one of these to see another manufacturer label on the modules but just know it does not mean the performance or longevity will be affected or shouldn't at least.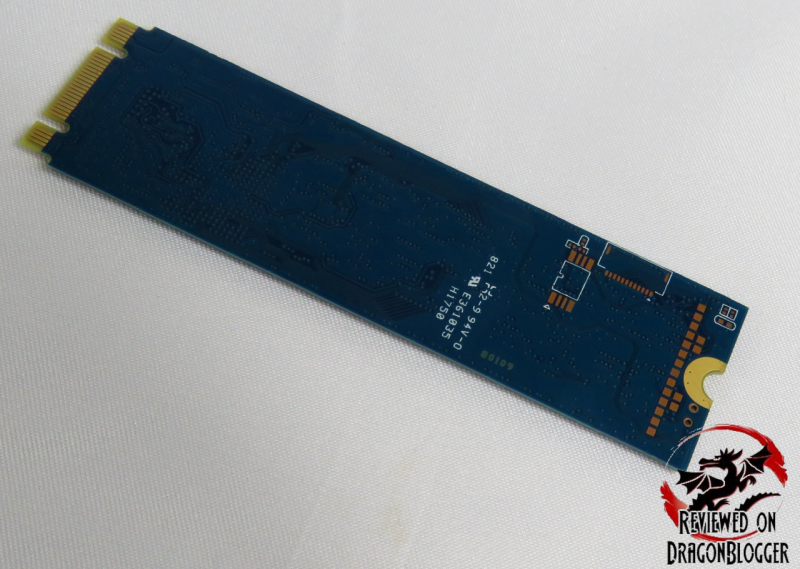 The back, as I mentioned is completely bare, well not completely.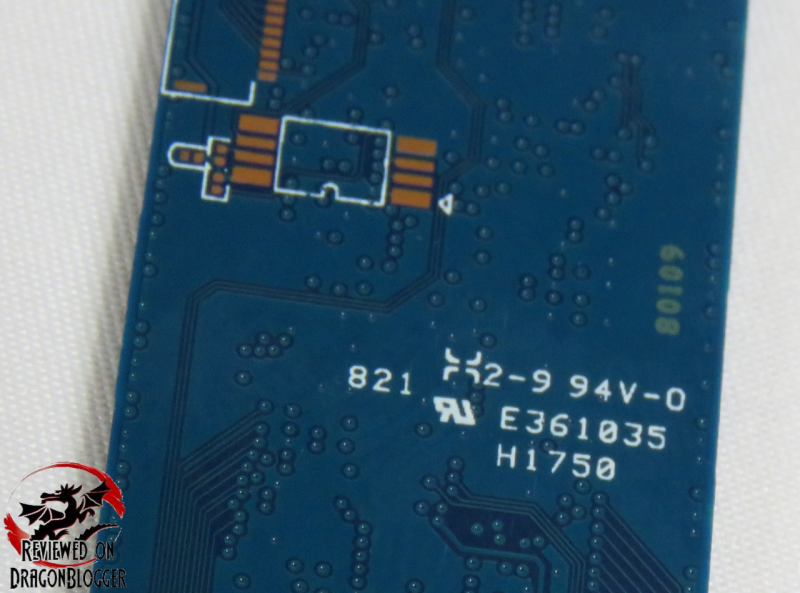 Aside from all the traces, it has these silkscreened on.
OK, sorry to bore you will all of these details, let's get this moving and let's move on to installing the drive and Windows 10 onto it.
Continue to Page 3: How to install and configure the Kingston A1000 480GB PCIe NVME M.2