We are influencers and brand affiliates.  This post contains affiliate links, most which go to Amazon and are Geo-Affiliate links to nearest Amazon store.
Remember that movie, National Lampoon's Vacation where Chevy Chase (the dad) asked a guy to take a family picture for them, then ran off with the camera?  If you haven't seen that movie, you should it's funny, though I am sure you can't find it on RedBox and can only get it on DVD from Netflix, but let's get back to this review.  The point of the flash back down memory lane was the fact that with a FRiEQ KS-01 selfie-stick you can take a pic of your family making it look like someone else was holding the camera without someone running off with your camera. As you look through this review, you will see the many uses, not just selfies.
We will get to that in a sec, let's check out some of the features.
Made durable & lightweight with anodized aluminum
Adjustable extension from 15 inches to 36 inches
Almost 360 degree adjustable head to point almost anywhere
Comfortable non-slip foam/rubber grip
Support almost any camera or phone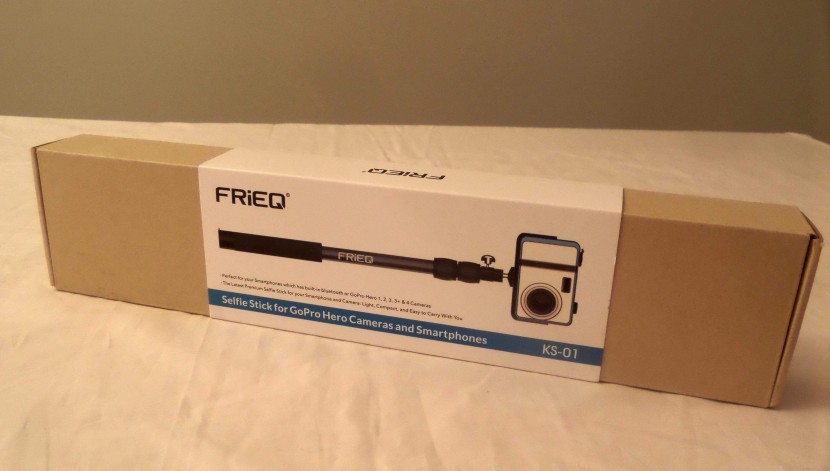 So let's check out an unboxing.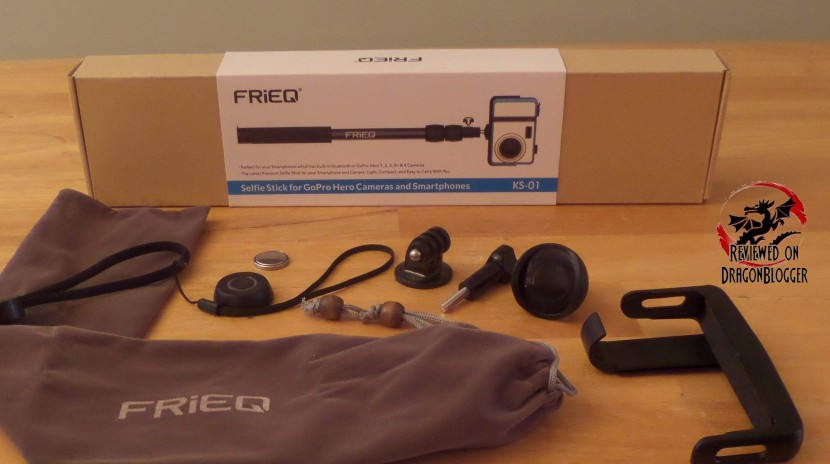 In this package you receive a sheath in which to hold your new selfie stick, then a bunch of other little things.
First off, this little device allows you to place your Go-Pro, though I do not have one to test on it, but I can only assume it works.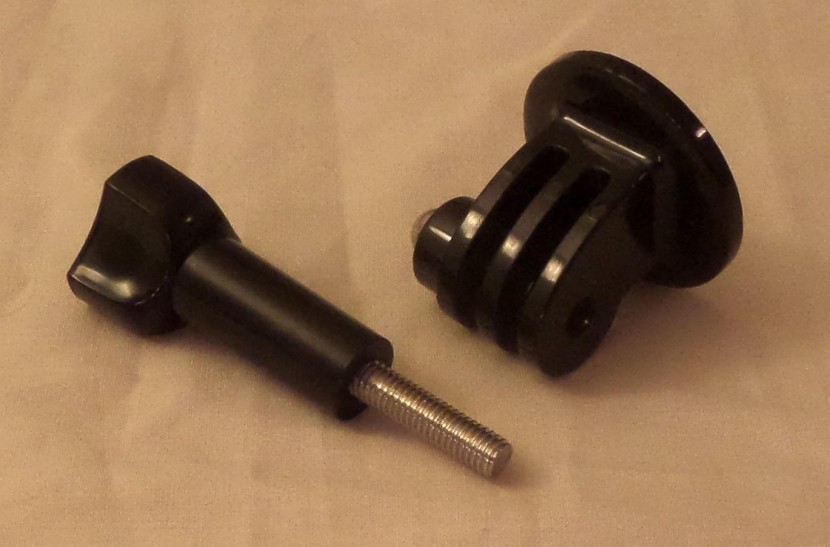 Here is a picture of the top end of the selfie-stick and a little quarter sized spacer and the holder for Cell phones.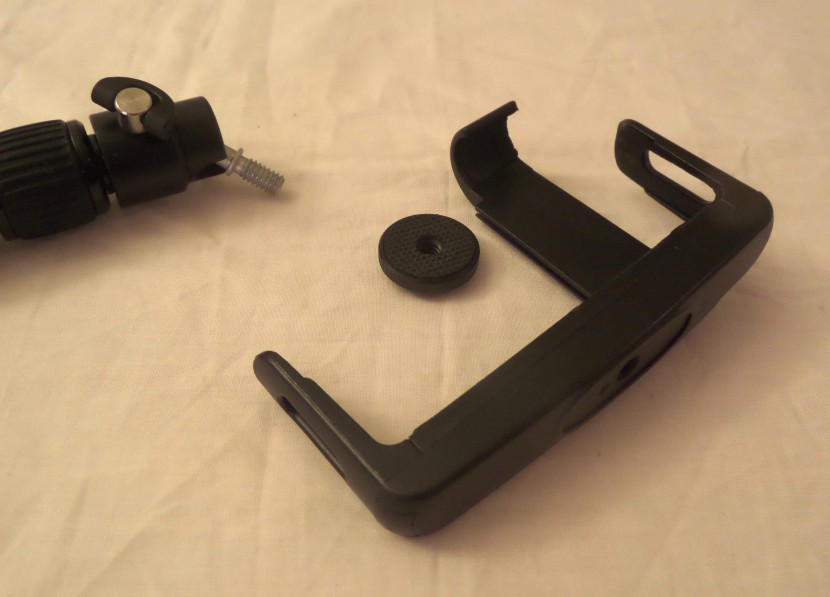 Here is how the spacer looks like attached to the selfie-stick and about to be connected into the holder.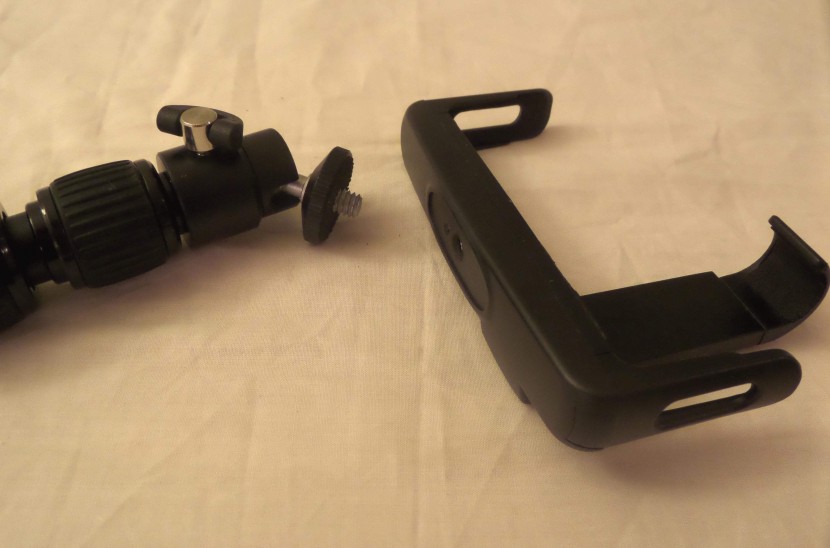 You can see here where you can screw the selfie-stick to the holder.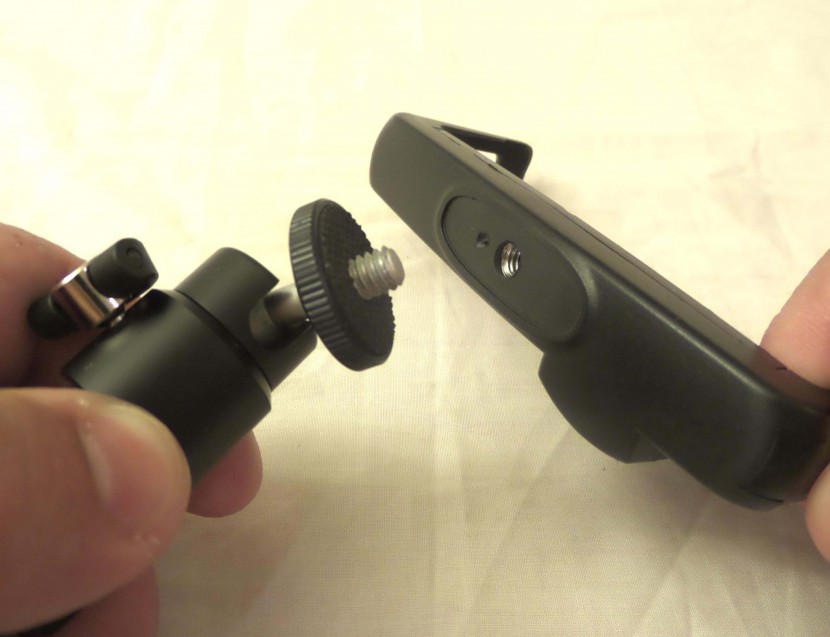 Same thing for the Go Pro holder as well, but I think the spacer may not be needed, if I had one I would show you, if you have one already it might help you to know how it looks.  Please comment below if you need additional information or pics on it.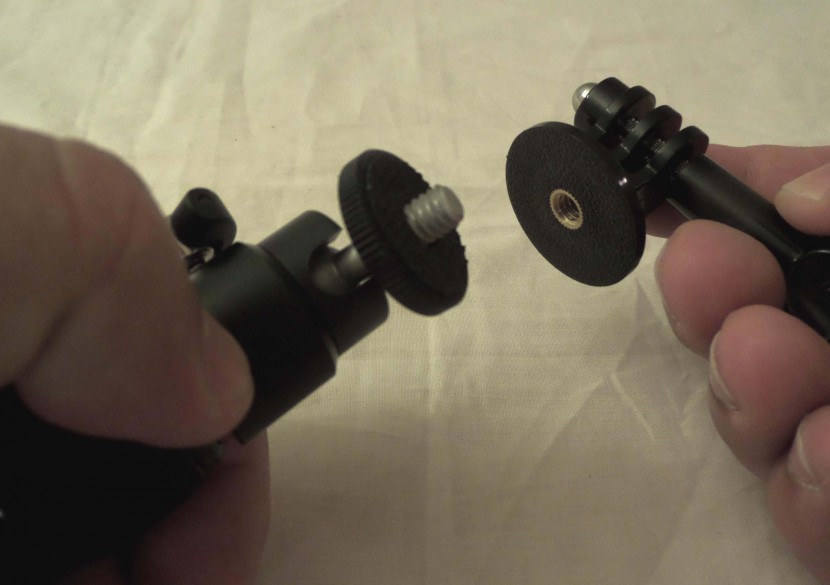 That's pretty much it there, but let me show you how cool the little Bluetooth button is, this is the button that talks to the cell phone, or camera if your camera has Bluetooth as well.
Here is the Bluetooth button and holder, that snaps on to the selfie-stick.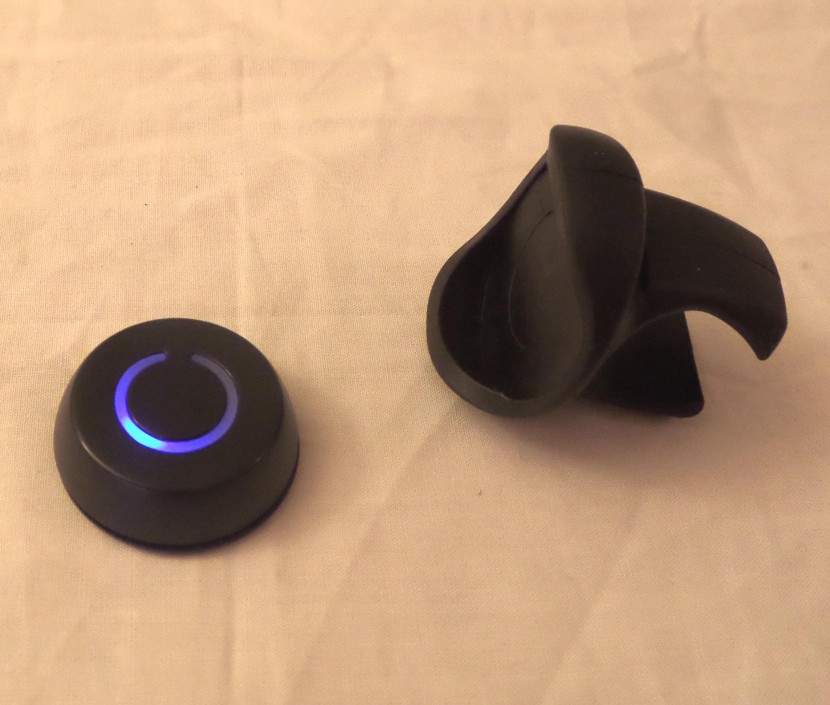 Taken apart, you can see the actual functional part of the unit, the in the middle the CR-2032 battery and on the right the top, it's just a simple top, nothing more.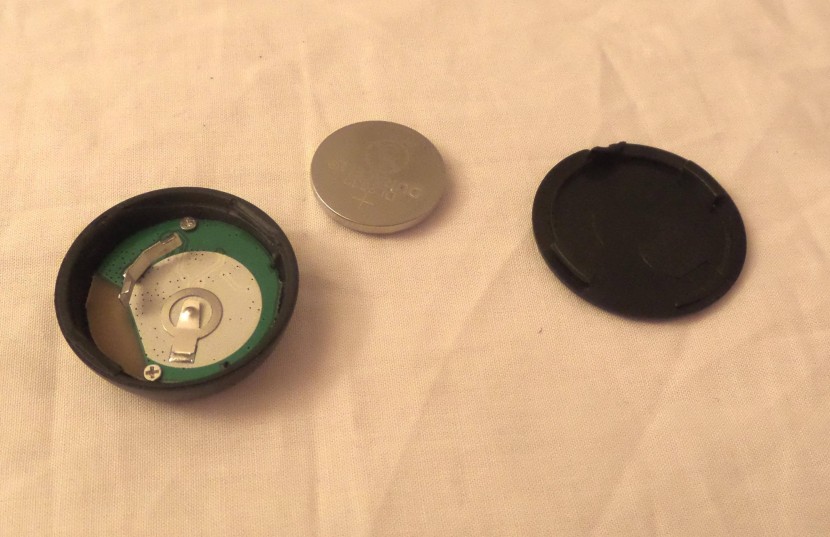 Here is the end of the selfie-stick.  It has a rubberized/foam end, kind of like a night stick then you can attach the wrist band to it as well, just to make sure you don't drop the stick and your phone or Go-Pro.  The wrist strip is also adjustable, and while it is included in the box it does not come attached, you will need to attach it if you would like to use it.
On this video I show you how to connect the KS-01 to a cell phone, my Motorola Droid Maxx Turbo, an android device and yes, it is compatible with iPhones as well.  I not only show you how to connect it, but I give you a few scenarios on using this selfie stick.
It really did help me get up and over some people at the Georgia Aquarium.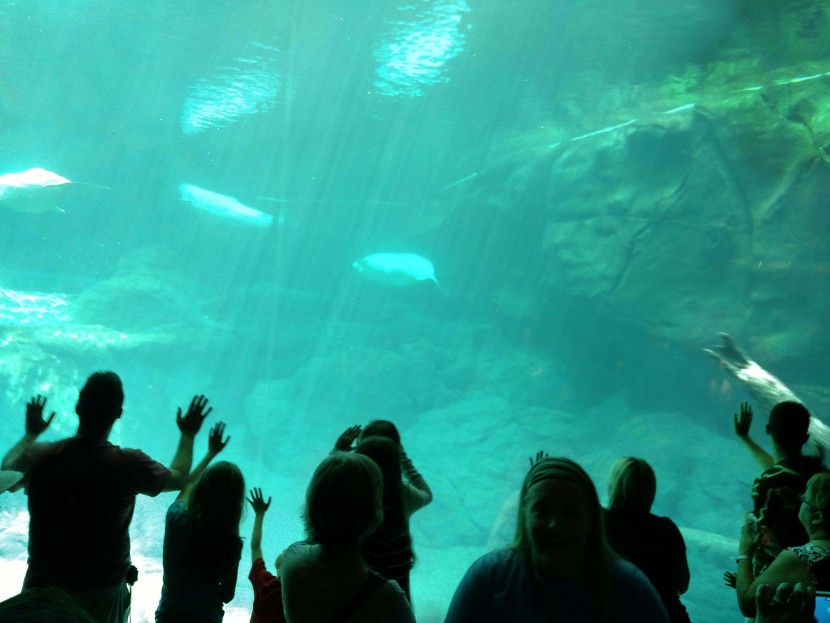 While the picture does not show much, you can see I have the camera elevated, to get me above the crowd to take a pic of something I was just too short to see.
This is another great example of how this works to augment my height.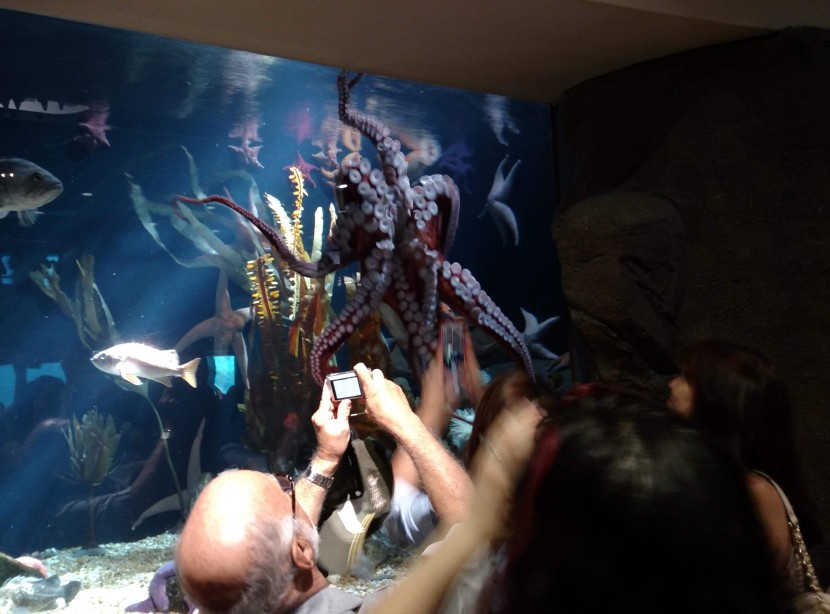 Here you can see everyone breaking their necks to get a pick of the underside of an octopus, not me, lift the periscope, aim and snap.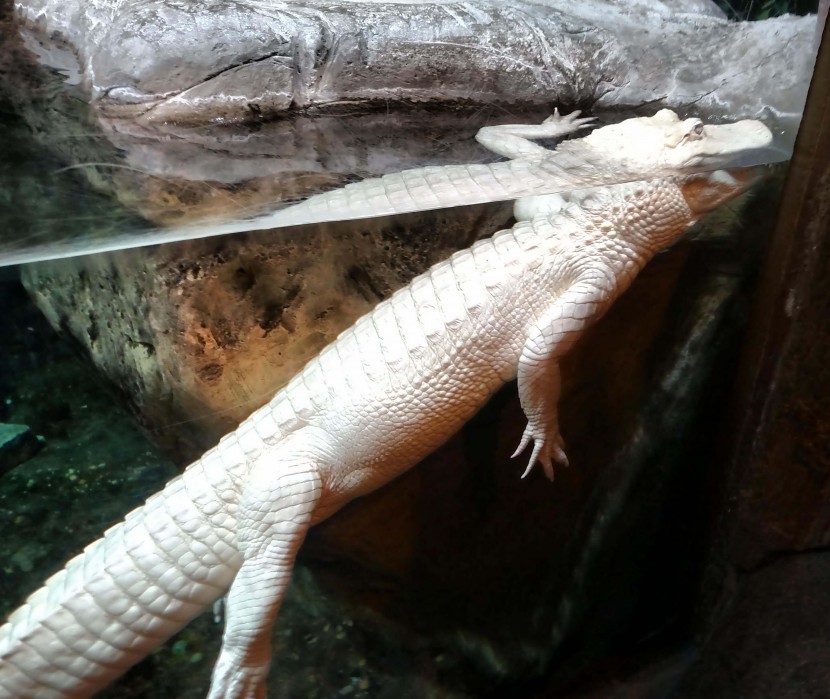 Here, rather than using the selfie-stick to capture an overhead shot of a selfie, I used the selfie-stick to take a straight forward shot.  I found holding the grip of the selfie stick to cause less jitter when holding it than holding a standard cell phone.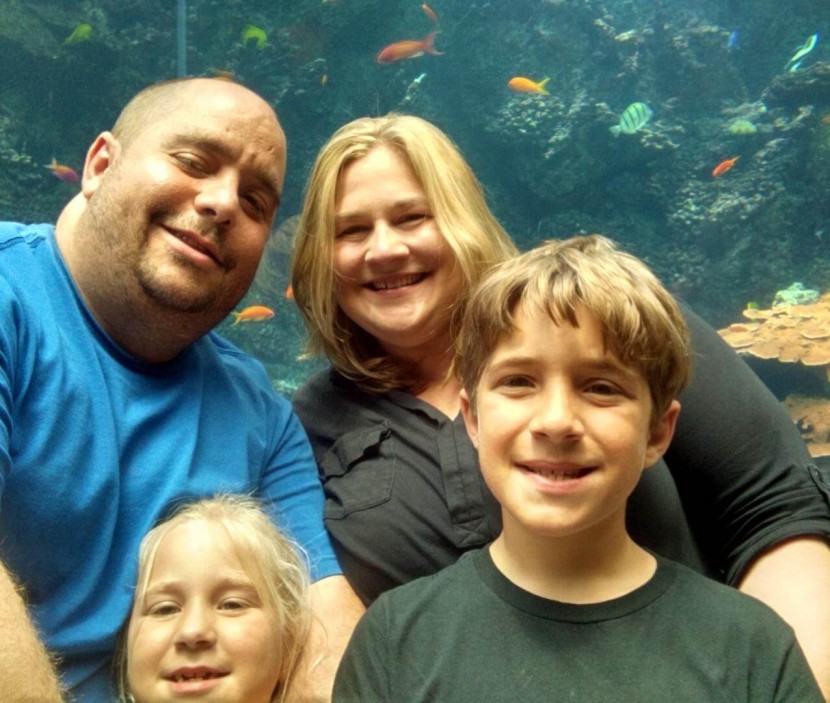 And in selfie-glory, here is a self I took with the camera.  On to the next park.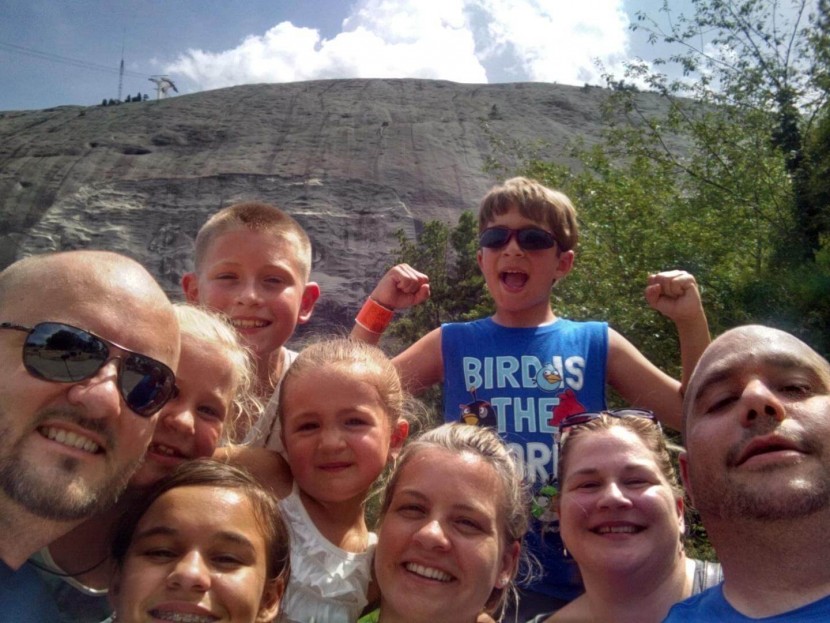 Here is a selfie I took at the base of Stone Mountain in Stone Mountain Georgia.  I took many more at the top.  Here is a pic of my family, oh yeah and the mountain too.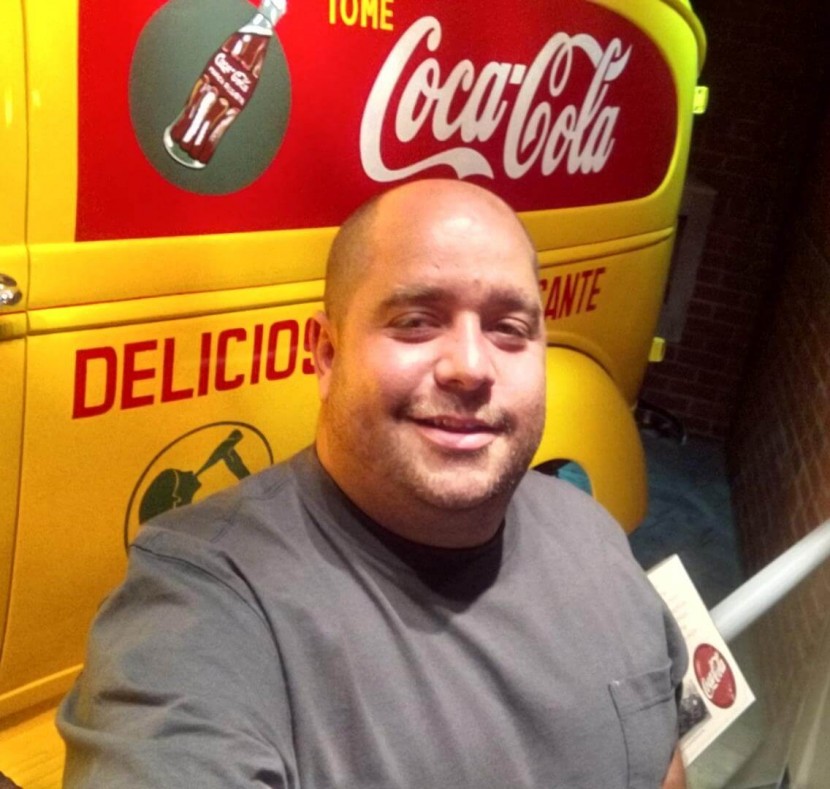 And the last one, I took a selfie in front of one of the original Coca-Cola trucks.  This was taken at the Coca-Cola factory in Atlanta Georgia.  Obviously a took a billion more in all 3 parks, but I wanted to give you an example of the uses for a selfie stick.
I had a bunch of people come up to me while taking these selfies asking me where I got it from, and I said to watch this review coming up shortly.  I had a few people walk by commenting, "Man I really need to get one of those selfie sticks" but I did have a few also say "look at this guy, trying to grab attention".  No, I don't need to the attention, but it is a cool device, they may have been jealous, or of course really thought I was trying to grab attention by taking photos of things I wanted photos of.  Funny enough though, 1 of those couples that said that I was trying to grab attention in passing afterwards I caught saying "I really need to get one of those selfie sticks", made me giggle a bit.
I noticed a few other people with selfie-sticks, though they were little finicky looking metal ones that rather than grab the device from all sides, relied on a clamping mechanism putting all the pressure on one side of the device.  That is a huge issue; it could damage the phone, or at least scratch it a bit.  Also, the KS-01 grabs from all sides, left, right, top, bottom, front and back, others will only grab from top and bottom, the front and back, maybe not even front. To me that is a big issue, the phone could slide out of the sides, or maybe flop forwards, with the KS-01, you don't have to worry.
It is compatible with iPhones and Android devices, as long as it has Bluetooth, and if you don't you can at least use a timer.  It works with GoPro's 1, 2, 3, 3+ and 4 camera's, iPhone 4, 4s, 5, 5c, 6 and 6 plus, on the Android side to name a few the Samsung Note 2, 3 and 4, Samsung Galaxy S2, S3, S4, S5, S6, Balckberries, HTC's, Sony's, LG's and yes, even my Motorola Droid Maxx Turbo.  There is no additional software needed to be installed.
Now, as cool as this selfie stick is, I did have problems or a problem I should say.  To save battery life on my phone, the screen dims out and the programs sleep a little, if your phone does this you may have trouble at times taking pictures.  I had to forget the device and resync it again, a bit annoying but I don't know if I can 100% blame the device, though they can do a little better to protect against this I am sure.  I am tech savvy and knew to do this, others that may not know much may just give up and try a few days later, missing all these potentially great shots.
Another thing that is annoying, though a necessary evil is finding a replacement for the battery. Sure a CR-2032 is common at CVS, Walgreens, Walmart, Best Buy and that kind of store, but when you at a theme park, it is next to impossible to find one of these batteries.  I received the FRiEQ KS-01 selfie-stick a month ago, and during that time and the time of my vacation I played with it a lot, draining the battery so I only have about 20 clicks left when I went on vacation. After buying another battery (2 of them for $8) I had no more issues, and of course only used 1 battery.  While the device is pairing, it is blinking, I left it blinking for weeks before holding it down to turn it off, so again, it was not the FRiEQ KS-01's fault, all mine.
Function is a huge thing, and while I cannot blame the sleep issue of FRiEQ's KS-01 totally on FRiEQ, I will blame it on them half way and deduct half a star.  Super extendable from 15 inches to 36", light weight, compact, durable, adjustable, what more can you ask for?
I give this FRiEQ KS-01 selfie-stick a 4.5 out of 5 stars.  Great job FRiEQ.
CHeck it out here on Amazon: http://www.amazon.com/dp/B00W4VTTPA?tag=iggyc-20
We are influencers and brand affiliates.  This post contains affiliate links, most which go to Amazon and are Geo-Affiliate links to nearest Amazon store.
I have spent many years in the PC boutique name space as Product Development Engineer for Alienware and later Dell through Alienware's acquisition and finally Velocity Micro. During these years I spent my time developing new configurations, products and technologies with companies such as AMD, Asus, Intel, Microsoft, NVIDIA and more. The Arts, Gaming, New & Old technologies drive my interests and passion. Now as my day job, I am an IT Manager but doing reviews on my time and my dime.