Sapphire Radeon Nitro+ RX 5700 XT OC 8GB Card
This page would be more for those of us that don't know how to install a video card.  The method itself is basically universal, every card potentially with its own caveat, but if you are already familiar, who knows you still might learn something out of it.  This video also does not only show you how to install a new card, but it also shows you how to remove your old card without damaging it or your motherboard, just in case.  Remember, all of us at some point did not know how to remove or install card.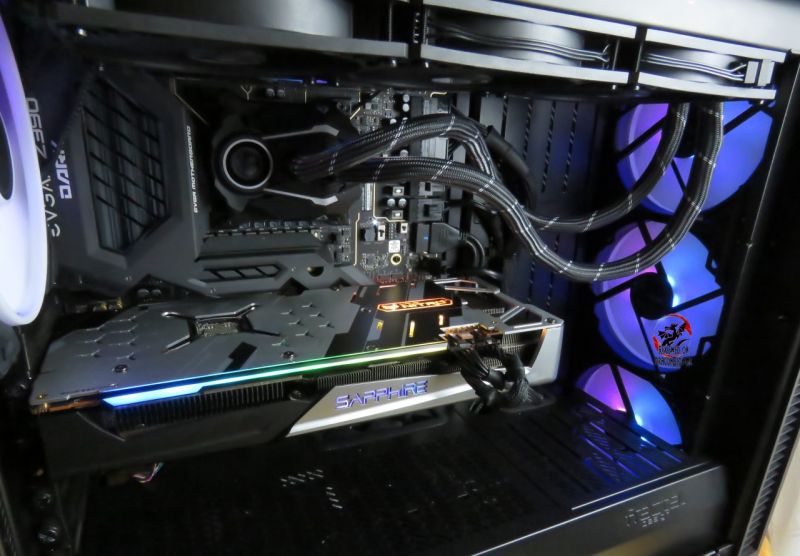 Like you saw in the video, this is the card installed with the system on.  The process itself is pretty easy, but if you have never done before can be daunting, hopefully I helped you out.  In that video I not only show you how to do all that, but I show you how to remove your older drivers using Wagnardsoft's DDU and then how to install your newer ones.
On the next page, we will go over the benchmarks, performance, temperatures and power consumption.
Continue on to: Benchmarks, Performance, Temperatures and Power consumption