Today I am reviewing something a little less technical, but none the less amazing.  The TechMatte iPad Multi-Angle Stand, not only acts as a stand for an iPad but it will work for any tablet, phone even a book, you know those things that hold many sheets of paper and have words on them?
Check out my unboxing video of this stand
Going back to the paper thing, this comes in what they call Eco-Friendly packaging and while this is the cheap way out, it makes sense.  Would you want to pay $5 to $10 more for the pretty packaging that you are just going to throw away because what you want is inside?  You know what the product is, who cares about the box; I say they made the right move.  This could actually be a box you can keep and use for something else.
Here is how it comes.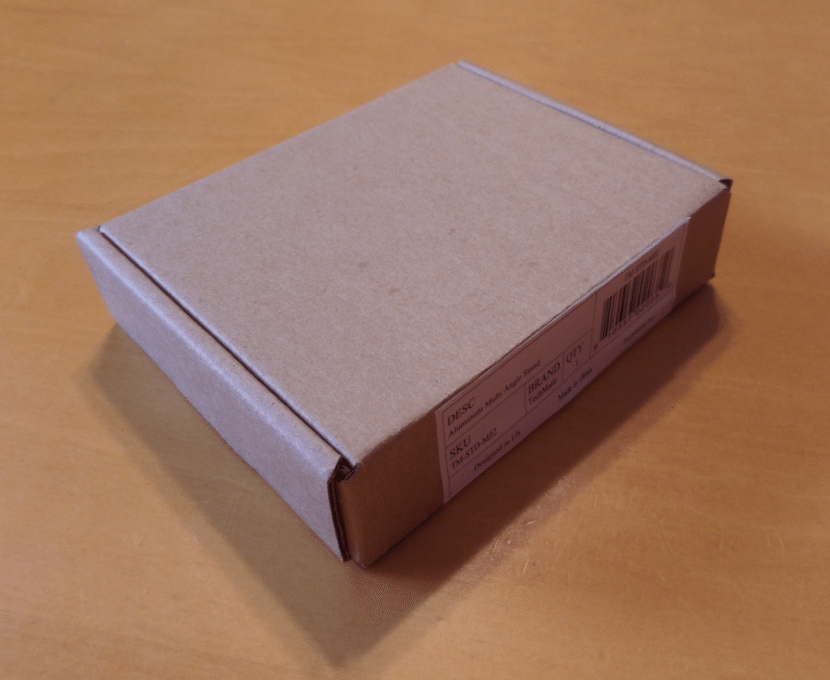 Enough about the packaging already, let's get to the good stuff, the actual stand.
The contents of the box are pretty simple, the stand, a pouch, instruction manual and a contact us sheet.  The stand itself is made out of Aluminum and plastic, with little non-slip firm grip tabs and liners to keep it from sliding and to safely handle your tablet.  The pouch is included to keep the stand safe from scratches and wear when not in use.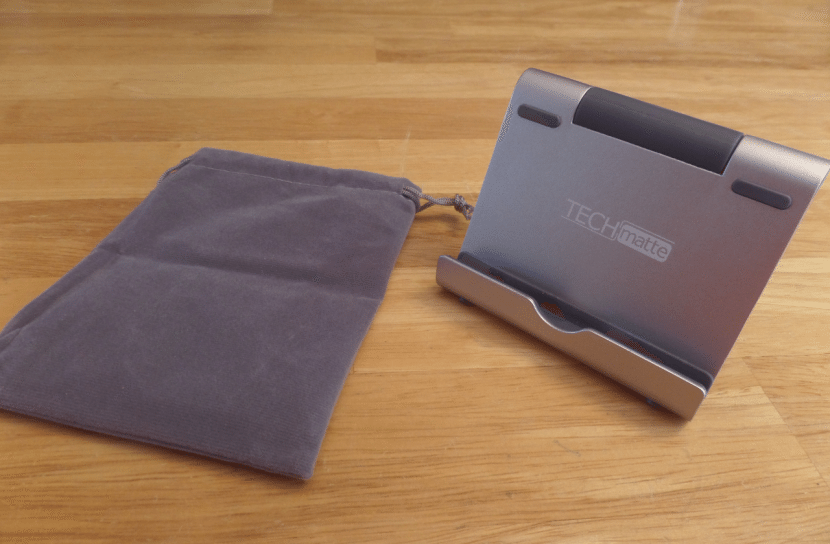 Here you can see how it looks like holding a 7 inch tablet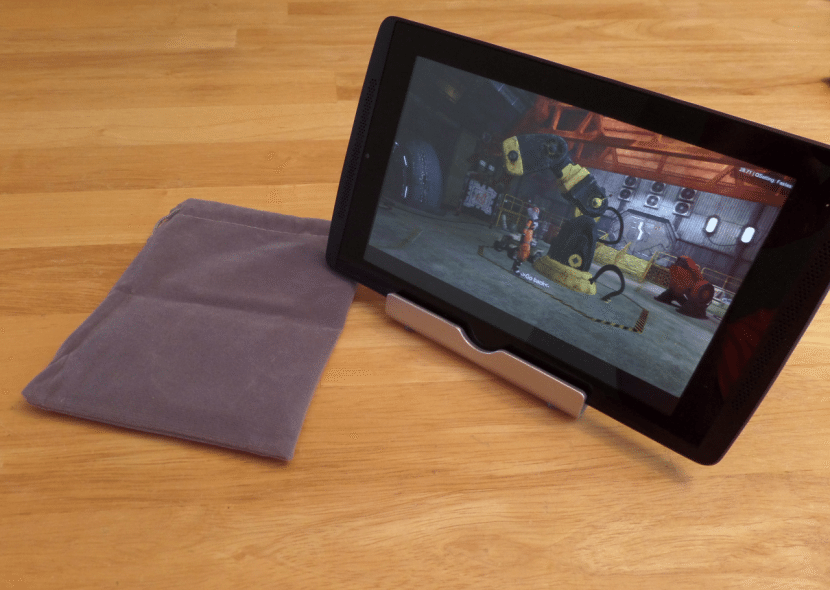 The stand can angle itself 270 degrees, so you are pretty free to have this stand position the tablet or phone in mostly any angle that is most comfortable for you.  Watch the video to see what I mean.
With these angles it makes it not only good for watching videos but it makes it nice for playing games as well.  Talking about games, I was referring to games on tablets and phones but actually you can use it for a DS or a Vita, whatever handheld device you may have.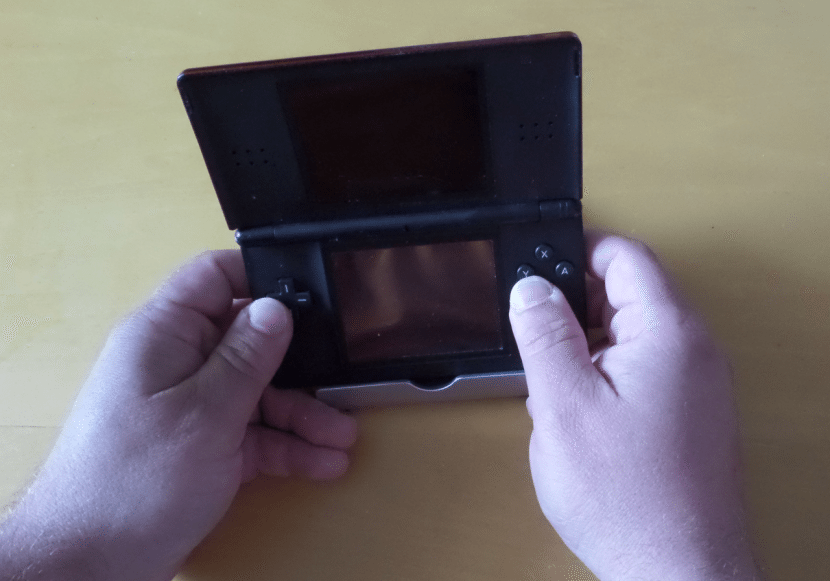 And Candy Crush on the tablet, I don't play it but my wife does… I wish I didn't start though, now I will have to fight my inner demons to keep away from it.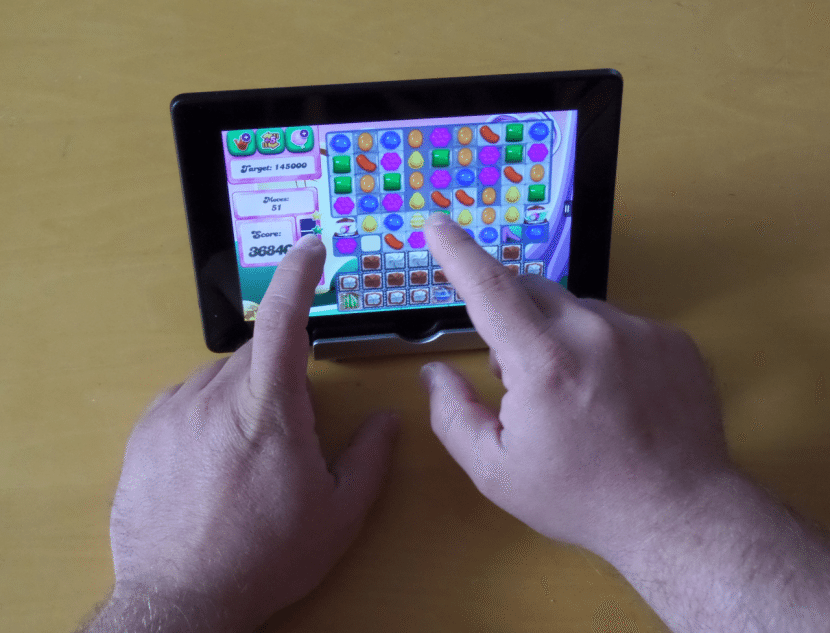 I also said in the video that this stand could hold anything, but it couldn't hold me, I was wrong.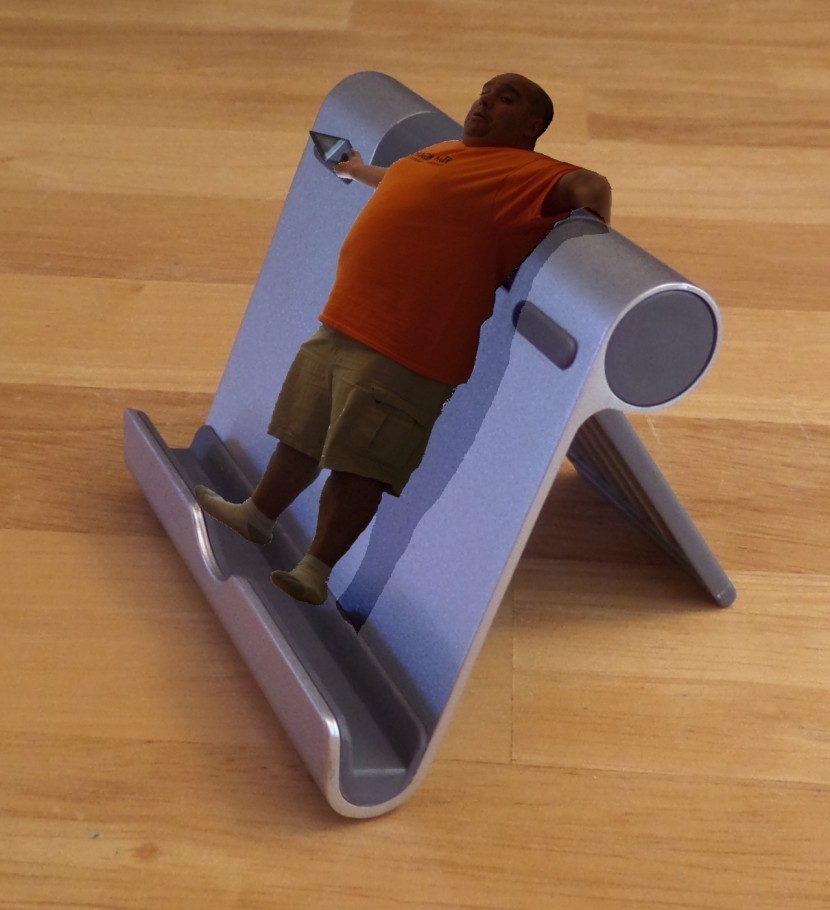 It is advertised to only hold 11 pounds, so I need to get off quickly, it might break.
In reviewing this I ended up buying another, especially since they are only $10.  Great product that's eco-friendly, multi-use and incredibly affordable, I give it 5 stars.
Please let me know if you have any questions on this, it really is nice.