Patriot Scorch 256GB PCIe SSD close up
On the label of the drive, we can see the drive name, Scorch M2, model number PS256GPM280SSDR part number PE000549 and a few of the certifications.  Below that, we can see the capacity of the drive then the form factor and interface M.2 2280 PCIe NVMe Gen3 x 2 Lanes.  There is a large warning there, warranty void if the label is removed, I think we should remove it to see what is under the hood.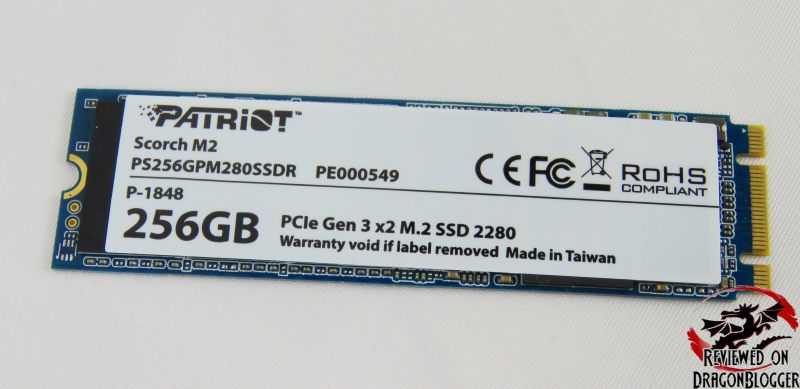 At the very head of the drive, where you screw it down to the motherboard, we find these chips.  They are Toshiba 3D TLC Flash IC's.  There are 4 of these 64GB NAND chips.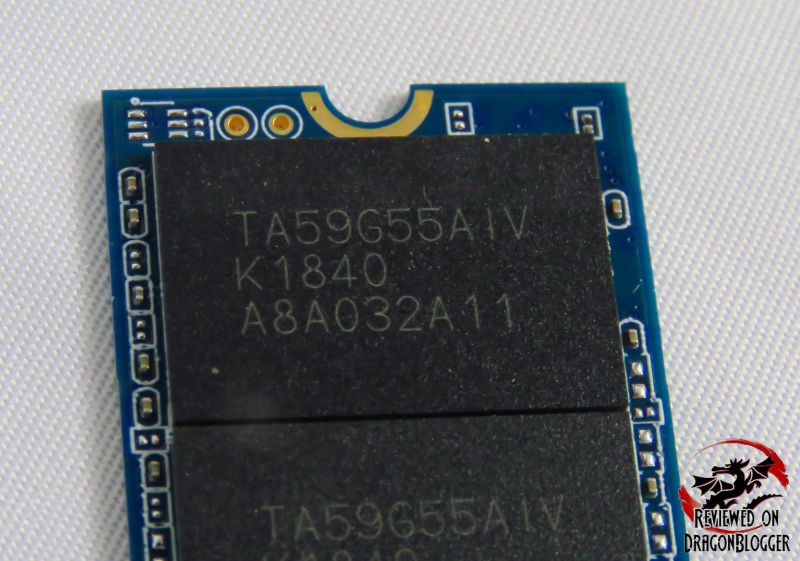 Below the 4th NAND chip, we find this chip, the PHISON controller.  The PHISON single sided 5008 E8 controller features a PCIe 3 x2 host interface and has 4 NAND channels (the 64GB mentioned above).  This controller provides this M.2 Drive with its SmartECC, Smart Refresh and End to End Datapath Protection.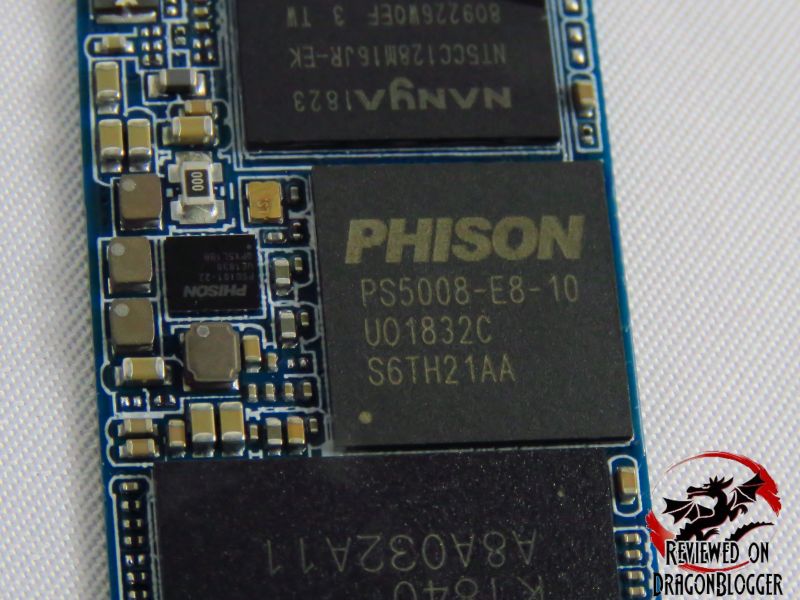 At the other end, the side that connects to the motherboard, we find the Nanya IC.  Where as the PHISON 5008 controller can support up 512MB of RAM, this drive sports a 128Meg DDR3L SDRAM chip for caching.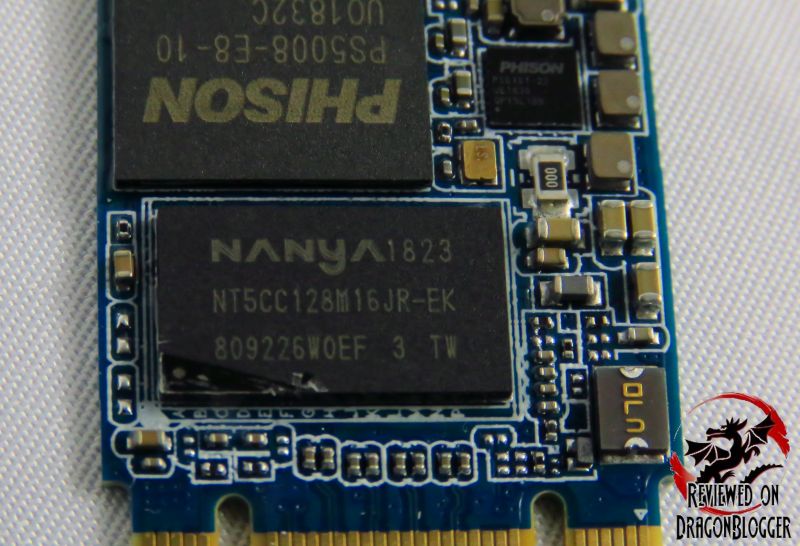 On the rear of the drive, we have the capacity and a QR code, which I think might be broken since it takes you to a tactical official site.  The drive is riddled with traces and some silk screening, as it should be but nothing much else of importance here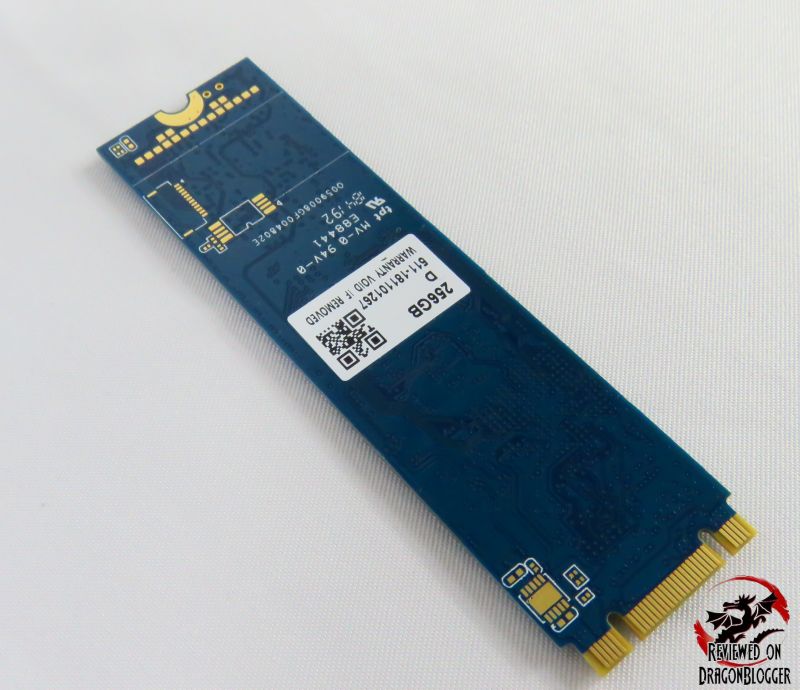 OK so now we test right?  Of course not, how would we test without the drive in the machine?  In this next section I will not only show you how to install the drive into your machine, but I will also show you how to install Windows 10 on it, then we can get to benchmarking.
Continue: How to install and configure the Patriot Scorch 256GB PCIe SSD