Benchmarking and comparing the Patriot Scorch 256GB PCIe SSD
In this section, we will compare 3 different drives, the Patriot Scorch 256GB PCIe 3.0×2 NVMe 1.2 M.2 SSD, Samsung EvO 850 500GB SSD and the WD Black 512GB PCIe NVMe SSD.
We will be recording scores from these drives and comparing them and discussing the performance within the results.
Before I get into the performance though, I will provide system specifications so that you can compare.  Please take note, since this newer board, drives that I have tested previously take a second or 2 longer that previously recorded, even though they have a brand-new install of windows and drivers.  This is why you can never compare the same drive on 2 different systems and why I re-benchmark all my drives on newer motherboards.
One of the factors in the results, aside from the performance is the cost.  The Patriot Scorch 256GB is $42.99, Samsung 850 EVO 500gig: $99.95 and the WD Black 512GB $173.49.
One thing I did, to improve performance and level out the playing field is turned off Windows write-cache buffer flushing.  I did this again only for performance, you don't need to do this and I recommend not doing it as it raises the potential for corrupting the data on your drive if there is a power outage or maybe you have to manually restart the computer.
If you are interested in disabling this, if anything just for testing, right click on the start button in Windows 10, then select "Device Manager".  In the device manager, click to expand "Disk drivers" then right click on the drive you want to disable this on and click "Properties".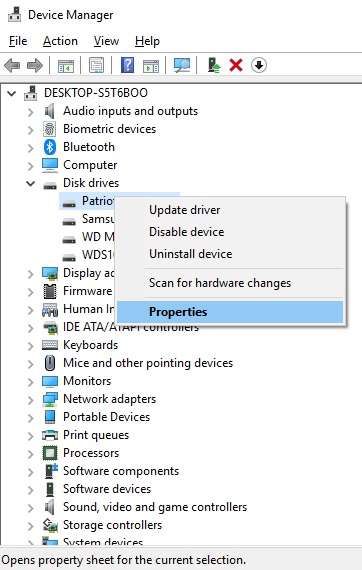 When you are on the drives Properties, click on the "Policies" tab and place a check in the box reading "Turn off Windows write-cache buffer flushing on the device and click OK.  You may need to restart your computer for this to be fully disabled, than that's it.
For testing, we will be using 4 pieces of software, ATTO Disk Benchmark, Boot Racer, CrystalDiskMark and HWMonitor.

ATTO Disk Benchmark is used to help measure storage system performance and a great way to start off the comparisons.  These tests performed are measure by transfer sizes and lengths for reads and write speeds.

Above you will see a screenshot of all 3 with ATTO run, you can click on them to zoom in, but the next section will break it down a little easier to read.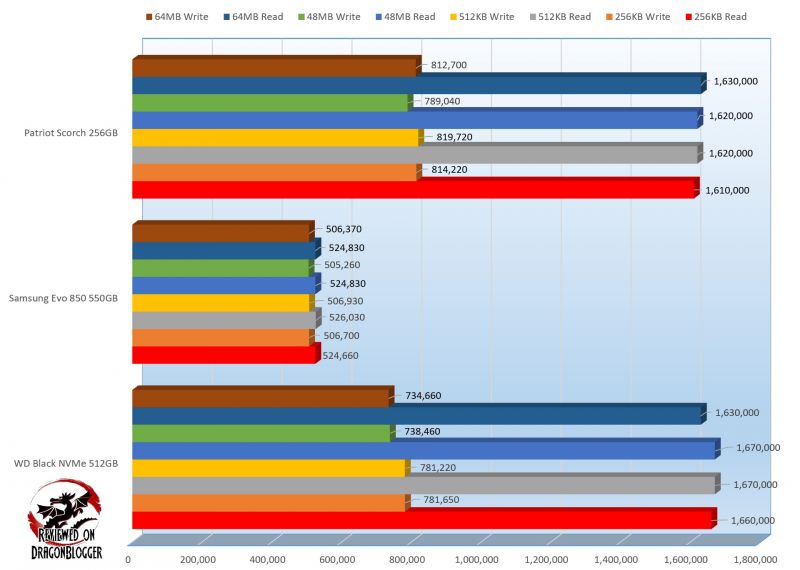 I have to say, I am a bit amazed, not that it did well, but that it did so well.
Breaking it down a bit, it was pretty evident that the Samsung 850 EVO was going to come dead in last, but it provides an example on how the SATA port should only be left to storage drives and works real hard to keep up.   It could have come in just a tab bit faster, but not by much, at least still not in the lines of a competition.
The WD Black 512GB is a x4 drive, while the Patriot is a x2 drive, yet we can see here how they are pushing the limits, figuratively.  The Patriot Scorch came in the lead over the WD Black on 64MB write by 10.09% and 64MB Read actually tied up, at least by what I could read on ATTO.  On 48MB Write, the Patriot Scorch once again came in the lead by 6.62% and actually lost to the WD Black by 3.04% on 48MB Read.  On 512KB Write, the Patriot Scorch again takes the lead at 4.81% and again lost to the WD Black on Read by 3.03%.  Finally, on 256KB write, the Scorch takes the lead by 4.08% and the WD Black again leads on read by 3.06%.
So the Patriot is a better reader than a writer, both are important of course but the fact that a x2 drive is taking the lead on anything over a x4 drive is pretty impressive, also because the drive is much more affordable.  We will get into this a little but more in the conclusion.
Next up is CrystalDiskMark.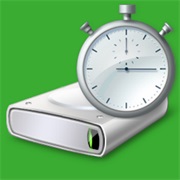 Crystal disk mark uses Microsoft's own DiskSpd test to calculate its results.  DiskSpd is a load storage generator and performance test tool from the Windows Server and Cloud Server infrastructure Engineering teams.

Above you will see a screenshot of all 3 with CrystalDiskMark run, you can click on them to zoom in, but the next section will break it down a little easier to read.
We can see here on the Sequential Read of Q32TI (multi Queues & Threads), the WD Black came in at a lead by 17.26% and writes the Patriot Scorch took the lead by 5.50%.  In 4KiB Q8T8 (8 Queus/threaded Reads/Writes), the WD Black took lead over the Scorch by a miniscule 3.96%, and on the write side, the Patriot Scorch took the lead over the WD Black by a more modest 5.07%.
Jumping to the 4K side, things got a little more interesting.   Under 4KiB Q4TI (1 Queue & 1 Thread) we find the Patriot Scorch takes the lead on writes by a tiny 2.56% and the WD Black takes the lead by 8.23%.
While speed may be speed, I wanted to explain what each of these means.
4KIB Q1T1 is the random read or write of a 4KB block with single queue and thread
4KiB Q8T8 is the random read or write of a 4KB block with multi queues (8) and threads (8)
Seq Q32T1 is Sequential Read or Write of multi queues and threads
4KiB Q32T1 is the random read or write of a 4KB block with multi queues (32) and threads (1)
Windows assumes that files and memory are handled in 4 kilobyte chunks, meaning that all transfers from a drive to memory are 4 kilobytes in size.
A queue, is a set of instructions, 1 queue is one set of instructions and multi queue or multiple queues are multiple sets of instructions or data and they are processed in order.  A thread, manages the queues processing their data, a thread handles 1 queue, multiple threads handle multiple queues to process data efficiently.
The one most pay attention to is the Seq Q32T1, as this is the reading that drive manufactures publish and are usually held accountable for.
With that explanation, we can see that the Scorch is not holding its own on the reported speed.  It states that it can reach speeds up to 1,700Gbps, we have seen a max of 1,555 and on ATTO 1,630Gbps.  Not happy that they did not reach their top speeds, but both are still fast.  To be fair, the WD did not keep up with it's promises either.
Interesting results here, and a little more that both ATTO and CrystalDiskMark don't 100% match, but this is another reason why it is good to have more than 1 test.
Another important performance indicator is boot speed.  For this we use BootRacer by Greatis Software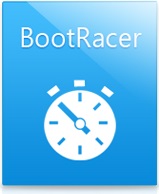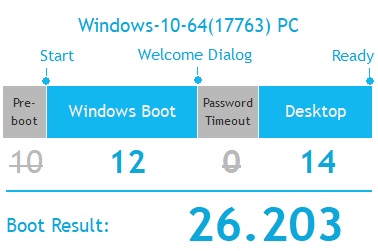 Here we can see that from a shut down stat till the second it reaches windows, it took 12 seconds.  It took another 14 seconds for Windows to reach an idle state that nothing was still loading.  In total 26.203 seconds.  Let's see how all 3 drives performed in this test.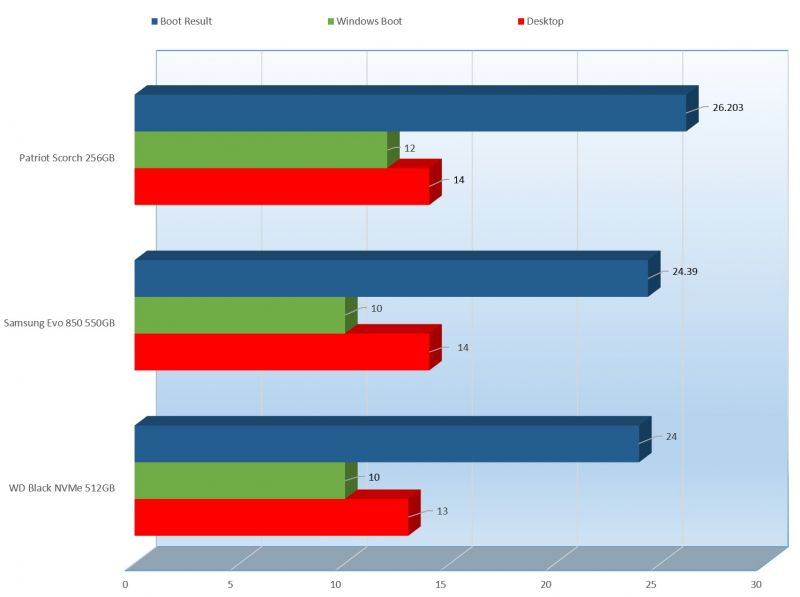 In these tests, we can see that overall, the WD Black drive, booted into windows and was 100% usable 8.78% faster than the Patriot Scorch drive and 1.61% faster than the Samsung EVO.  The Samsung 850 EVO actually booted 7.17% faster than the scorch, so at least SATA is still good for something here?
I have tested with 2 of these drives previous on the Z370 platform on the EVGA Z370 and they did boot a little faster but on the EVGA Z390 Dark board, it did take up to 8 seconds longer.  I tried both under AHCI and RAID configuration (RAID without actually having 2 drives) and they did take the same amount of time.
The EVGA Z390 Dark board brings heat pads to reduce the heat on the M.2 drives, but I did not install them on purpose since not everyone reading this article will have this board, so the tests are more real world.  I tested these drives since drives burning up is a concern for many people since it has been reported previously.
Like processors, once these drives reach their thresholds, they will throttle in speeds to protect themselves but no one wants their drive to slow down.  I tested this running a pass of ATTO and quickly afterwards running a pass of CrystalDiskMark, both of which will heat up the drives nicely.   Also to help them get a little more toasty, each drive was tested on the very first M.2 slot which is directly in the first PCI-e slot which is currently being populated by the EVGA Geforce RTX 2080 XC Ultra Gaming card.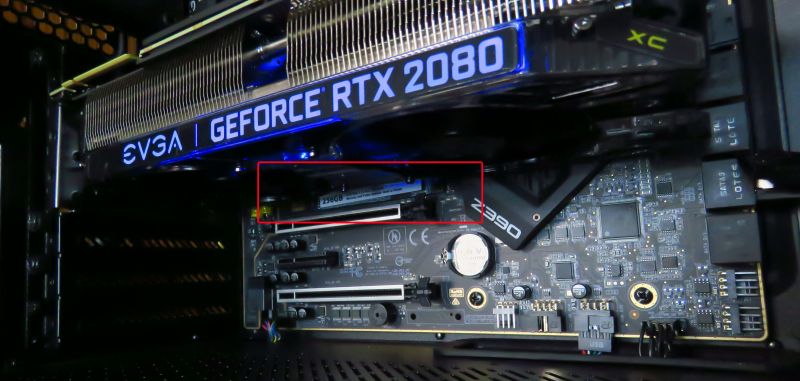 The slot you see here squared out in red is actually the second slot, I had it in the slot just above that but I wanted you to see where the slots were and how the card was.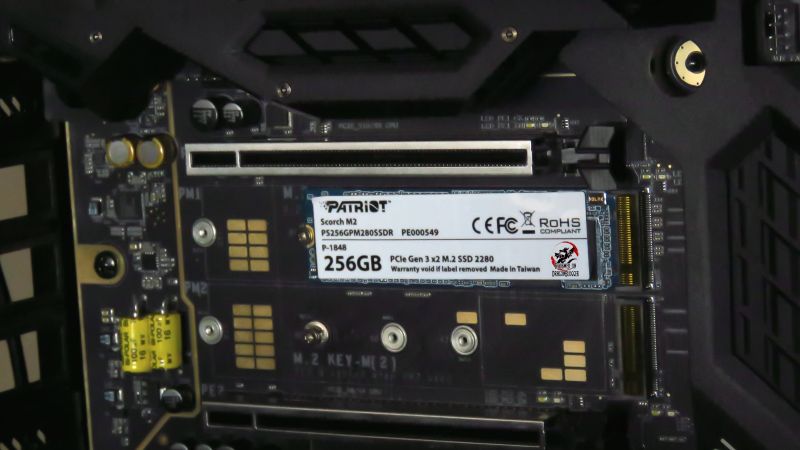 That is without the card.  So let's see what the temperatures were.



The temperatures were taken using HWMonitor after each test.  We can see here that the WD Black 512GB came out 4° hotter than the Scorch.  The thermal pads will help, but again I did not want to include those in this review, as will of course better air flow in a case.  Please note, the 66°C and 70°C are max temps, it does not mean the drive was always at this temperature but only that was the max, if even for a second.
So with all this information, I think its time to close up this review and give you my Final Thoughts and Conclusion.
Continue: Final Thoughts and Conclusion