Installing and Configuring
Installing RAM is one of the easiest processes when building a computer, but even still, don't take it lightly.  As easy as it is to install, I personally have known people that have installed RAM the wrong way, reversed it and made it fit.  This means he had to force it down with all his might totally ignoring the fact that there is a piece of plastic right in the center of the DIMM slot and a matching notch on the memory, so of course he broke the piece of plastic.  Oddly enough the PC would not boot, I wonder why?
All joking aside, don't feel bad if you don't know how to install RAM, we all had no clue what we were doing until we learned.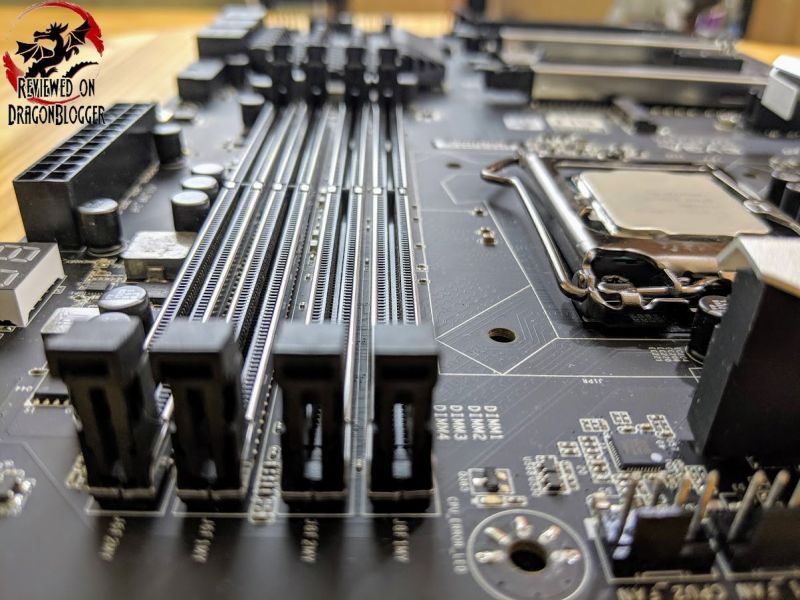 Most boards have a legend on them and if not, the motherboard manual can help you too.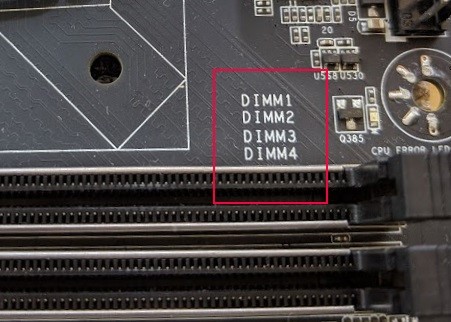 On this board, it is clearly silk screened on the board next to the DIMM slots.  While I showed you on the EVGA Z370 FTW motherboard, we will be working with the EVGA Z390 Dark motherboard in this review.  I showed you on the Z370 since it has 4 DIMM slots to help you better understand the order the memory should go in, regardless of the video, do consult with your motherboard manual to be sure.
Hopefully, I can show you with this video.
In case you missed it, once in the BIOS, you jump to the Memory section (depending on your board)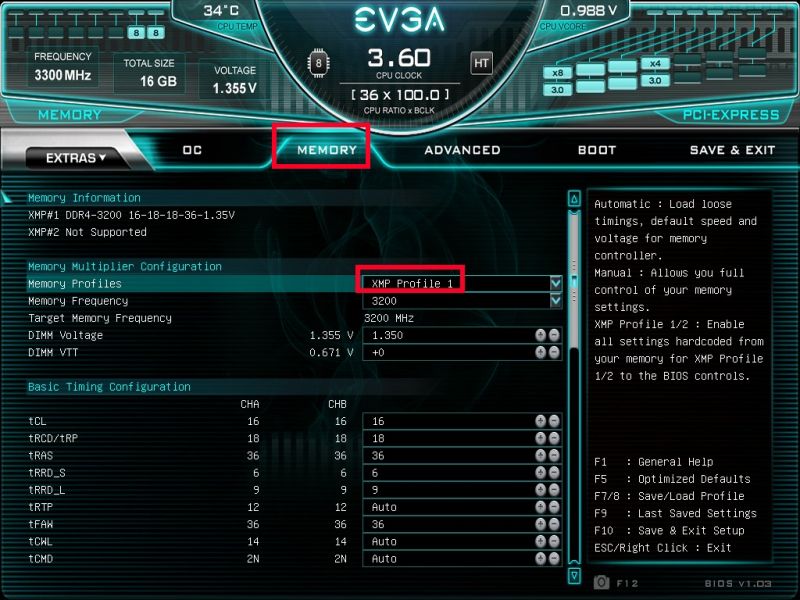 In this section, I change the "Memory Profiles" to "XMP Profile 1".  This automatically sets the Memory Frequency to 3200Mhz, the DIMM Voltage to 1.350V and then changes many of the Timing Configurations settings.  I won't go over the Timing settings since they are set automatically, but they are VERY important because if you set them incorrectly your machine will not boot.  On the flip side, lowering some of these timing settings can reduce latency which will improve performance.
Once you have set the XMP 2.0 Profile, you can start using your PC as you regularly do.  I am sure you are curious though on how it performs and I will show you a bit later in the review.
If you remember, these are the default settings with XMP Profile enabled which will put us at 3200Mhz.  The other overclocks I have set are 3200Mhz, 3400Mhz and 3500Mhz within this review.  I will discuss the overclocks and all a little later in this review.
Now that we have the memory installed and configured, we will go over utilizing the RGB on the RAM and then benchmarking.  Benchmarking will consist of standard memory clocks as well as overclocking the memory above its already overclocked XMP profile.
Continue: Setting up and controlling the RGB