We are influencers and brand affiliates.  This post contains affiliate links, most which go to Amazon and are Geo-Affiliate links to nearest Amazon store.
Evolution of AI
Artificial Intelligence(AI) is a technology that has been around for several decades now. The advancements in computer technology have now enabled the application of AI possible in almost all sectors. The first research on using AI was done as early as 1958 but the benefits of AI have only come to the forefront during the start of the 21st century.
Today, there are many ways you can apply AI to your daily life. Many companies around the world are now using AI to automate services, increase productivity and reduce the cost of labor. For instance, over 60% of mid-level companies in the US today use automated customer response robots. AI has led to automation in all industries and is now used by everyone to increase productivity. You can use AI to make your office work easier. If you need to improve productivity in your office, start using automation and AI software to perform processes such as writing, translation, transcription, message replies and even performing web searches.
What Makes a Great Transcription Service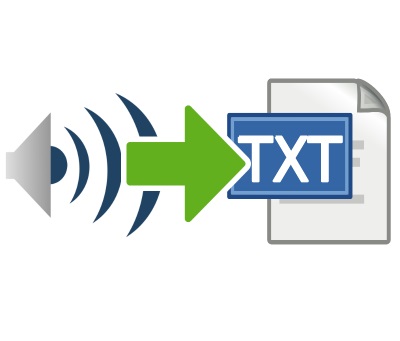 Transcription is an important aspect of everyday office work. Transcription is very expensive since you have to pay the transcriber per word. Further, the speed of a human transcriber is very low. The good news is that with AI, you can now use a simple app to get the entire audio or video transcribed in a matter of minutes. There are important factors to consider when choosing a transcription service. While software is not sophisticated enough to fully replace transcription services when you transcribe audio to text, it's a quick and inexpensive way to provide transcriptions that do not require 100 percent accuracy.
There are many apps that are used to transcribe audio to text that may not meet the quality requirements. First, the transcription service must offer the highest stands of quality. There is no point in using a transcription service that does not provide accurate text. Every word in the text must correlate to the audio.
Secondly, a good transcription service should be first. You want a service that can deliver on a tight schedule. When choosing audio to text converter online, read reviews to find out more about the service. You should never signup for a service before going through the trial period. One of good software to transcribe audio to text is Audext.com.
Record Ideas and To-Dos
Artificial Intelligence is not limited to transcription alone. With the many available apps today, you can get all your tasks programmed without having to sit down and create a schedule. Apps such as Timely and Trelli are just but a few among many others that offer services such as day scheduling, task recording, and task reminders. AI helps you perform better at your work by having everything recorded and put on a reminder.
Transcribe Interviews and Meeting
If you have to attend meetings from time to time, it is advisable to have an app that can transcribe the meeting directly. Transcribing the meeting will help you reduce the time needed to record minutes. With audio to text converter online or offline, you can convert all the content of the meeting into text. With the text conversion, it is easy to edit and make changes where necessary.
When you record interviews and meetings, you do not only save time but also increase the levels of accuracy. For instance, if you have to attend a meeting where you do not understand the main language of communication, you can use a transcription app to translate the content immediately.
Let The Voice-To-Text Technology Do The Heavy Lifting For You
Whether you are an entrepreneur or employed, you need transcription services. At one point or another, you will be in a situation where you must record the details of a meeting. With an app that can transcribe audio to text, it is easier for you to stand out and have your work done on time. Transcription apps can help you reduce the time spent writing minutes.
You can also reduce the amount paid to transcribers to accomplish certain tasks in your office. There are many transcription services to choose from out there. If you choose to use any text to audio converter online, make sure you choose one that meets the standards.
A good transcriber must be accurate and should be fast enough. Pay keen attention to the quality of the text produced in comparison to other transcription services. Once you settle on the best transcription software, relax and focus on important matters for your business as the app works for you. Use AI to do the heavy-lifting so that you can get space to focus on other matters.
We are influencers and brand affiliates.  This post contains affiliate links, most which go to Amazon and are Geo-Affiliate links to nearest Amazon store.
I am interested in all things technology, especially automation, robotics and tech that helps change how society will live in the future.