Intro
Speed, Speed, Speed, we all want our PC's to perform top notch and hit the highest speeds when possible.  You've got the fastest RAM, Processor, Video card, SSD… wait do you really have the fastest?  What if I told you it's not the fastest anymore, what if I told you there was something more that wouldn't leave your wallet empty?  Well, you might have come to the right place for that update.  Today's review is of the
WD Black SN750 1TB NVMe M.2 PCIe SSD
.
Is this the fastest SSD around… well I am not sure just yet but we will find out soon enough.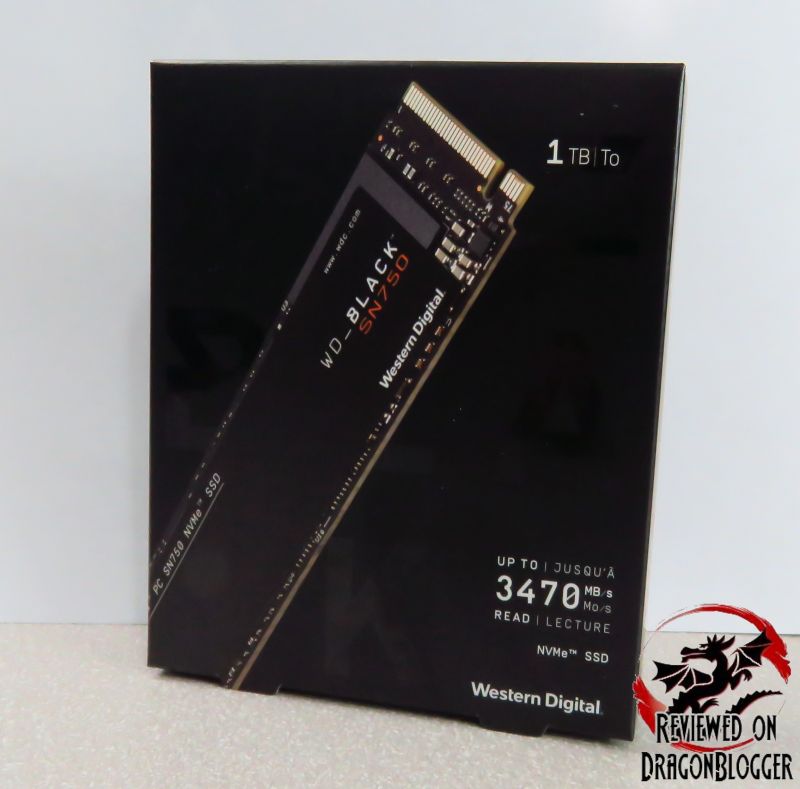 Sleek sexy looking box, but it is just a box after all.  What is inside might be a little more interesting, but before we get inside, let's check out the specifications.
Capacity: 1 Terabyte
Model Number: WDS100T3X0C-00SJG0
Interface: PCIe NVMe Gen3 x 4 Lanes
Form Factor: M.2 2280
Firmware: 102000WD
NVMe Standard 1.3
Controller: Pin House 3D NAND Controller
Flash Memory Type: SanDisk BiCS 3 64-layer TLC packages
Sequential read: up to 3,470 MB/s
Sequential Write: up to 3,000 MB/s
Random Read IOP's: up to 515K
Random Write IOP's: up to 560K
Mean time to Failure (MTTF): 1.75 Million hours
Endurance Rating 600TBW (Terabytes written)
5 Year limited warranty
OK, now that we are done with that, let's check out the unboxing so that we can see what is inside.
Pretty simple little package, nothing much to it…. Which is good, because I want to get on this now.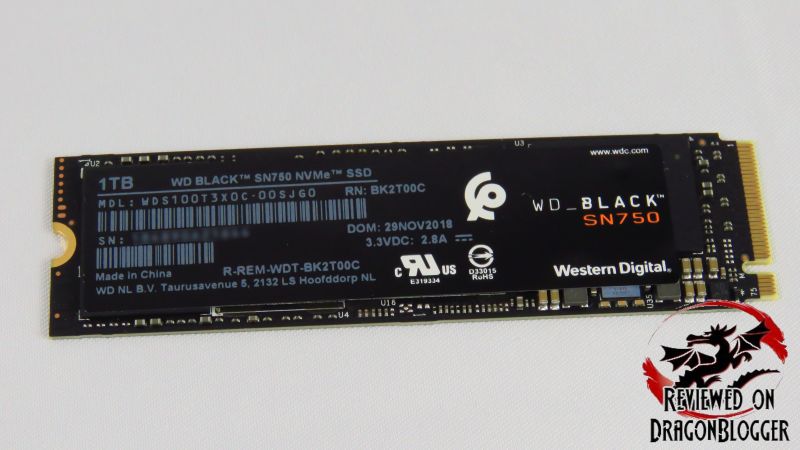 OK, let's look a little closer at this.
Continue: WD Black 1TB PCIe SSD Close up