Final Thoughts and Conclusion
When I received the WD Black 512GB, I thought this drive is going to blow everything away, and for the most part it did, so I did not expect too much from this drive but I was completely wrong.  Before I get more into it, let's check out my review overview.
In the video, I kind of went over everything I did here in the review but some people prefer video over text.  Now let's go over the pros and cons and see if you agree.
Pros
No drivers required (WD SSD Dashboard and Acronis are opt
Affordable considering capacity comparatively
Blazing Fast
Nice warranty, 5 years
Keep relatively cool without heatpads or heatsink
Exceeds Rated Specs
Cons
Ummm… I really tried here but… now you have to throw away your regular SSD's… are maybe use them as a backup drive?
Sell lot's of things in your house cluttering space, you HAVE to get this drive.  I cannot say anything bad about it.  It keeps itself cool, it blows away its rated speeds (which feels like no one else does) and competing drives in it's price range and above.  Can you imaging RAIDing these, the performance would be amazing x2.
[P_REVIEW post_id=1084171 visual='full']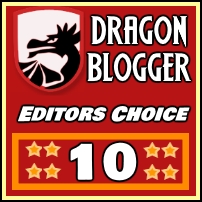 Congratulations Western Digital, you received a 10 out of 10 Editors Choice for this amazing drive.
Currently it is $249.99 and while that is not cheap by any means, it is on par with pricing to similar models and speeds, one thing we can say is that it will only get more cost effective overtime.  If you don't need a 1TB drive, you want smaller or bigger you have options here, they also sell a 250GB variant $78.56 on Amazon, a 500Gig variant $129.99 on Amazon, a 2TB variant for those of you that need a little extra space which is $500 on Amazon of course aside from this 1TB variant.
Back to: Intro