WD Black 1TB PCIe SSD Close up
Here is the drive again.  First off, we can see that it a 1TB drive, then we can see the model name and model number, as well as the serial number, date of manufacture, voltage and amperage.  A few other things too, but nothing too important.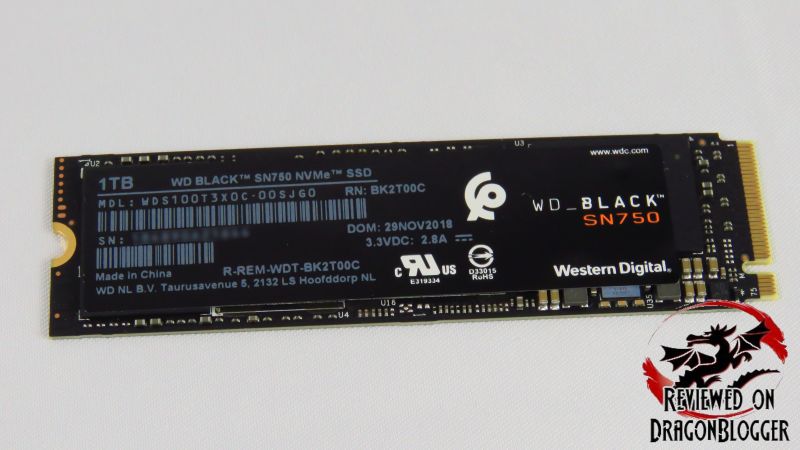 At the very end of the drive, we find the a 512MB SanDisk BiCS 3 64-layer TLC package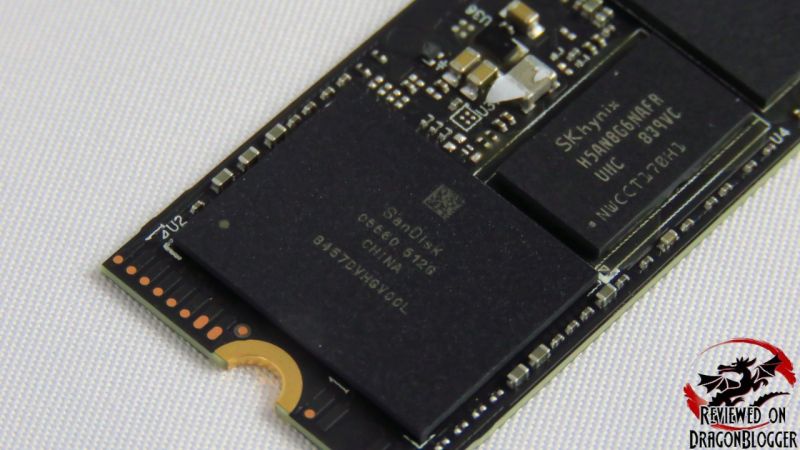 Right above that, we find a 1024MB DDR4-2666Mhz IC of Hynix cache.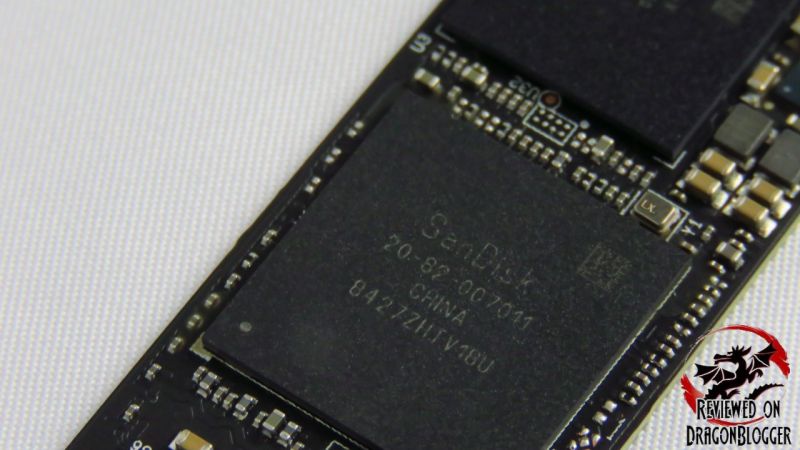 Then we find the SanDisk 20-82-007011 controller, well it seems that we now know what the inhouse built controller is now, being that Western Digital bought SanDisk in 2016.  Wonder why they wanted to keep that under wraps?
In speaking with Western Digital regarding this I come to find that their new vertically integrated SSD platform was engineered from the ground up, specifically architected to help maximize performance for NVMe SSDs, with advanced power management, durability and endurance for the growing range of applications benefiting from NVMe technology.
Hmmm, we will find out soon enough though if that is hype or the real deal.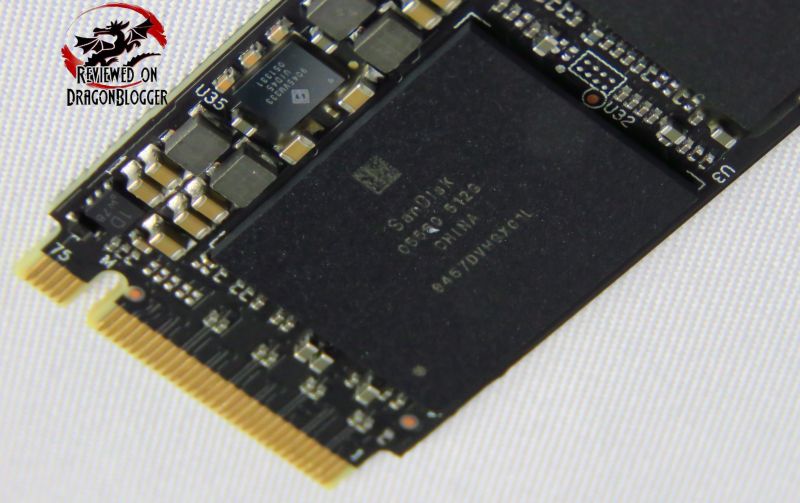 On the other end of the chip, the side nearest the M.2 slot itself, we find the other 512MB SanDisk BiCS 3 64-layer TLC package for a total of 1GB of cache, NICE.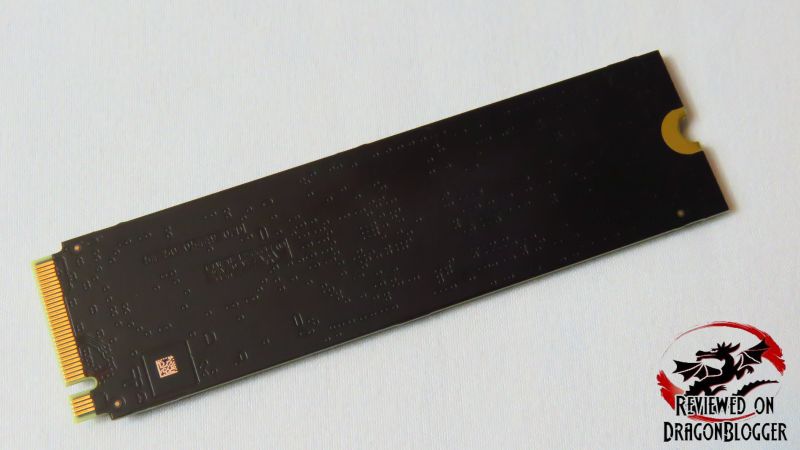 On the flip side, nothing but traces and empty space an a QR code I could not get anything from, must be an internal code.
Alright, now that we have those details down, let's move on to the next chapter, on How to install and configure the WD Black SN850 1TB NVMe M.2 PCI-e SSD.
Continue: How to install and configure the WD Black SN750 1TB M.2 PCI-e SSD