Accessories
While it does not come with additional accessories, you can purchase them.  Here are a few of the additional accessories.
The Dell Power Companion, perhaps, one of the handiest accessories available.  Mind you this ultra-portable has tons of power, a little extra never hurt.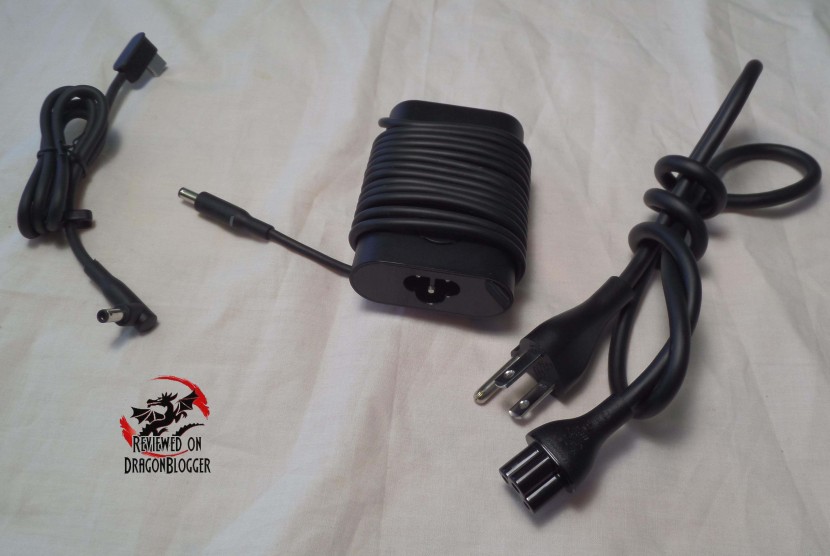 The Companion provides up to 12,000mAh of additional power, as you saw in my battery testing section of this review, that's a little over 4 extra hours of movies.  If you are not charging the notebook, or even if you are, you are able to charge 2 additional USB devices, just to make sure you are not left stranded.
Like the notebook, it has a power gauge so that you can see how much power is left on this.  You can have this plugged in while you are using the notebook just to keep it going or when you are done, you can turn off the notebook, plug it in and put it away so that next time you use it its fully charged.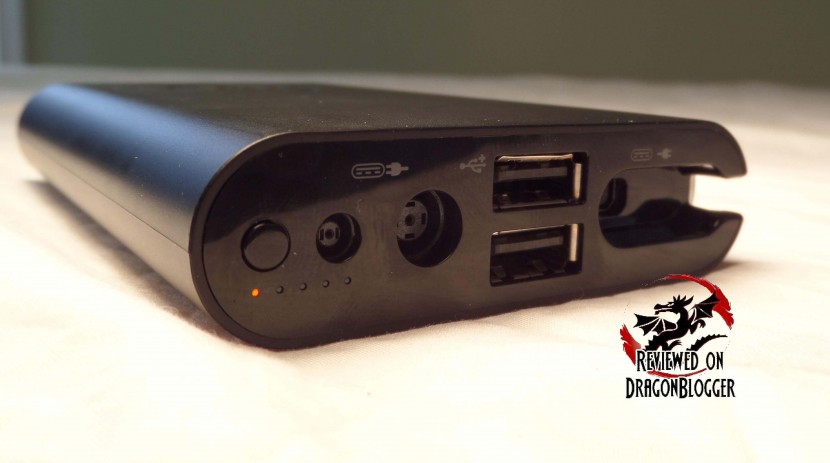 Dell Adapter – USB Type-C to HDMI/VGA/Ethernet/USB 3.0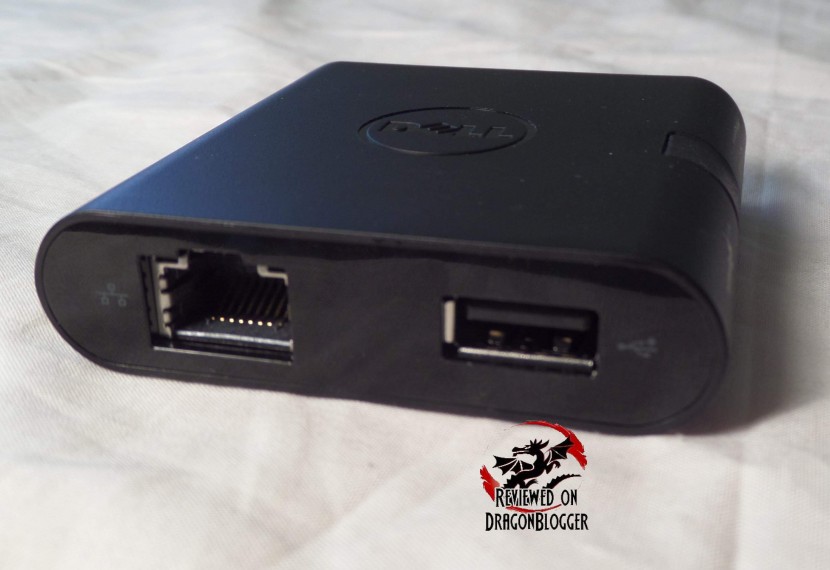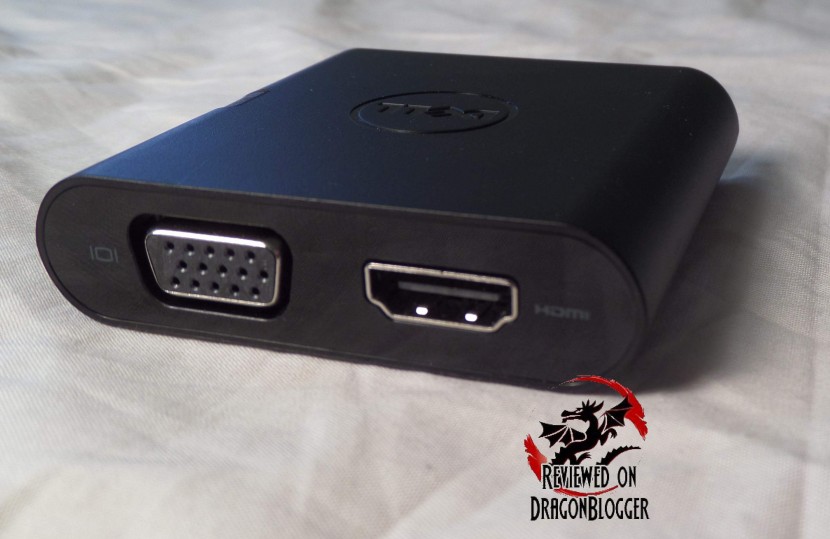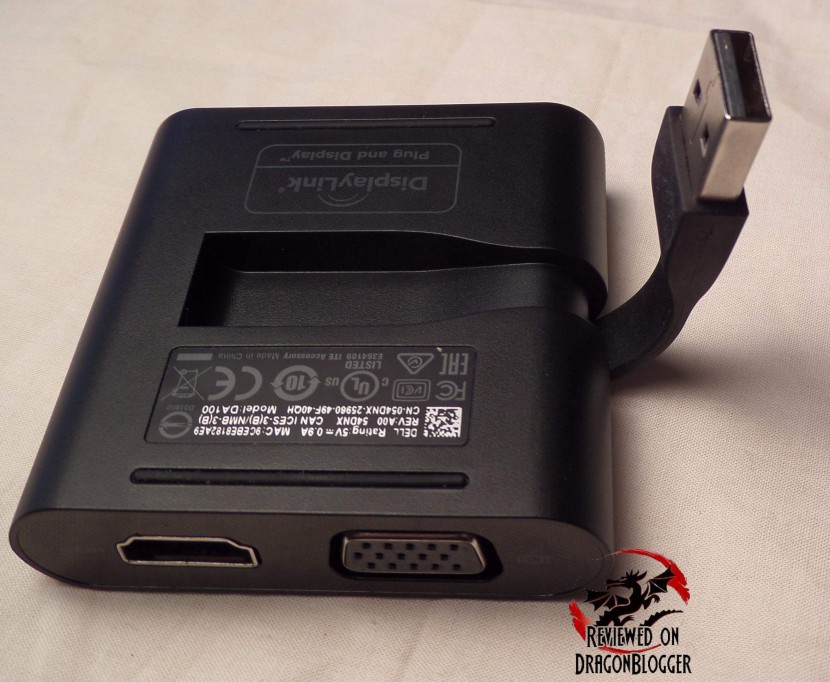 This adapter, while it does take up a USB port, it provides a USB 3.0 port as a pass through so it doesn't really take up a slot, then also to an HDMI, Ethernet and/or VGA Port.
Check it out
It makes for a nice docking station of sorts when you are in the office or home office and want to use a larger display.
It comes with a velvety smooth little bag to protect the notebook a little.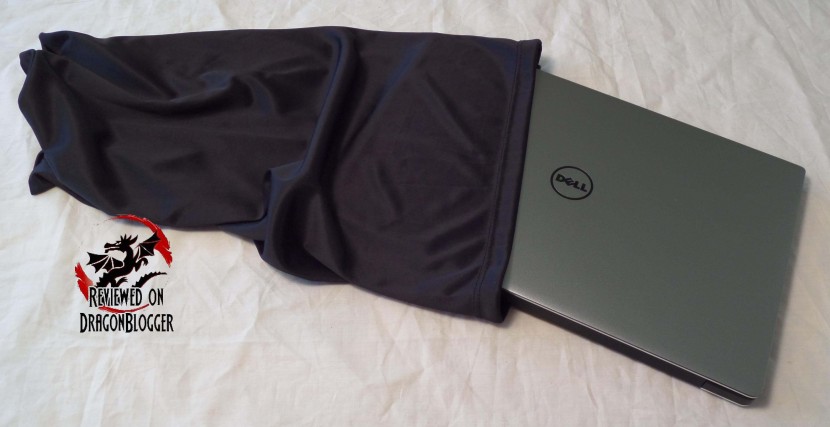 When I say a little, I mean a little, it's just a pouch.  For a little extra protection, you can purchase the Dell Premier Sleeve.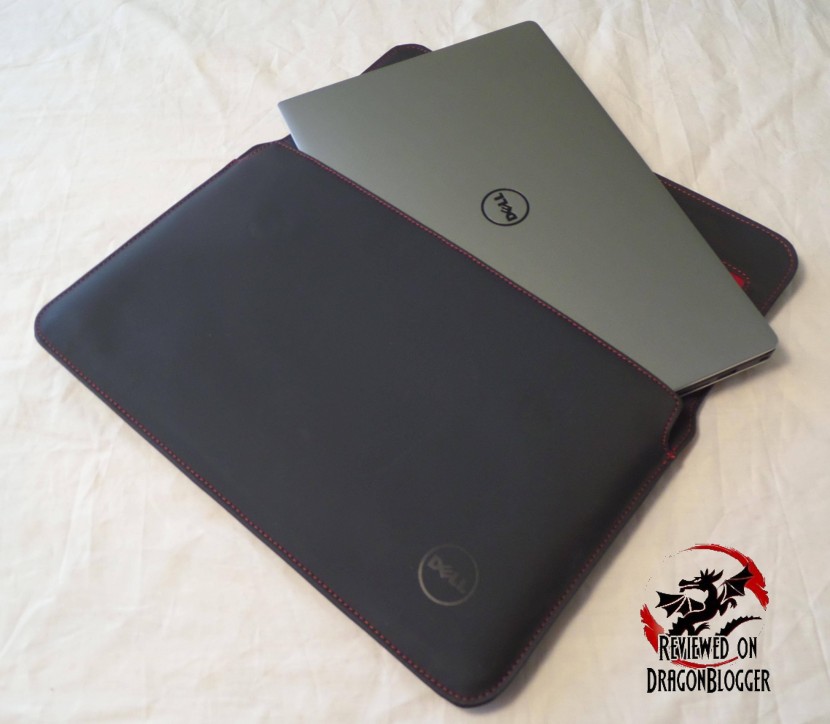 When all the way in, the fold to close the sleeve is magnetic, so it snaps in place making sure it won't fall out.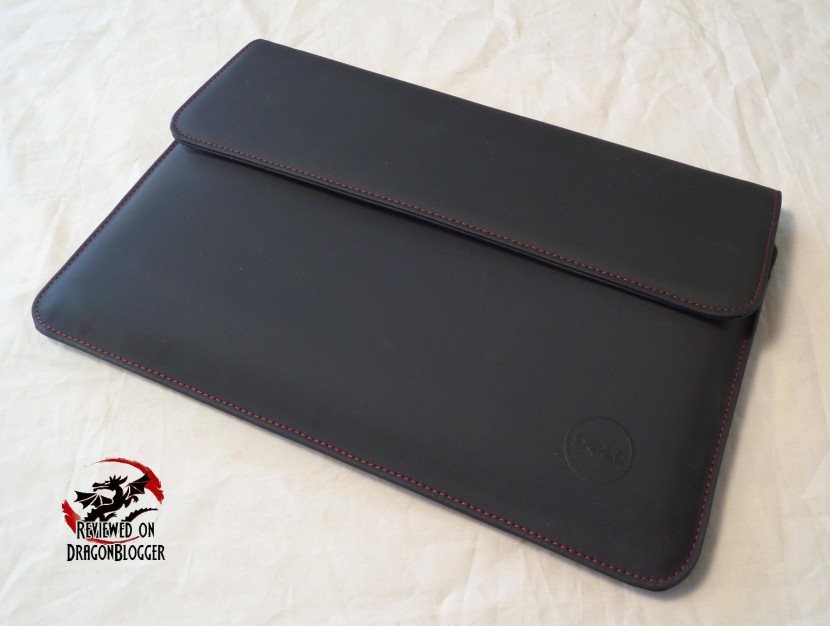 When closed it, it's like a single slim book only this single book can provide more information than entire libraries, provide more entertainment than a year's worth of movie passes, concert tickets, radio stations and more…. In this one little book, technology is amazing.
So I have shown you a pouch, a sleeve, a Dell adapter and companion, that's not all going to fit in the Premiere Sleeve and no worries, Dell's got you covered.
To carry all of this awesomeness, Dell has also created the Dell Premier Backpack (M).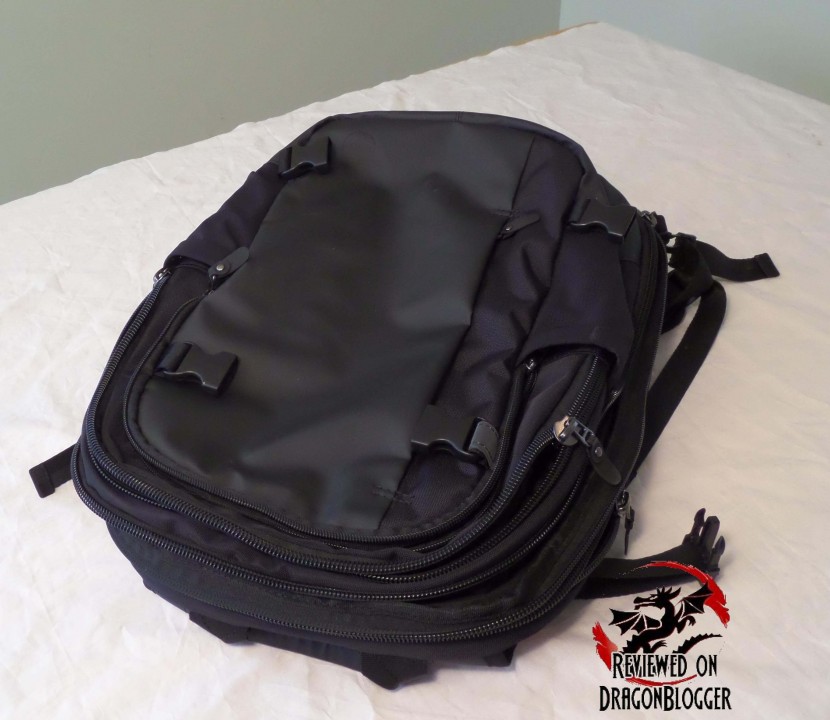 This thing has a TON of pockets and I am not going to take pictures of the all, but rather I filmed it.  Check out everything this backpack has pockets for.
Continue: Maintenance