Intro
Whether your PC was bought in a store or you built it on your own, you have a motherboard in there.  Like everything, there are different types of motherboards and with them different quality levels of motherboards.  Today's review is on EVGA's Z270 FTW K 132-KS-E277-KR motherboard, it's got tons of features and specs, but does it have the quality to be considered a high-end gaming board?
Don't be misled though when I say a gaming board and you are not a gamer, a gaming board can do so much more than just game.  A gaming board, video card, processor and the likes means that it can handle any load.  Games are so demanding on a PC as you raise the resolution, eye candy and more while you do other tasks in the background puts a lot of stress on the PC.
A standard PC can do all of this with lower resolutions and no eye candy due to low GPU performance and a reduced CPU core set, less UBS ports, SATA ports, etc.  A gaming PC is a high-performance workstation minus the ECC RAM and potential compute performance.
Before we can comment on how good or bad this board is, we have to check out what features and specifications it has, so let's start there.
Features and Specifications
Socket: Intel Socket 1151
Chipset: Intel Z270
Form Factor: ATX 12in (304.8mm) x 9.6in (243.8mm)
Multi-GPU Support Supports NVIDIA -Way GPU SLI Technology + PhysX / AMD 2-Way CrossFire X Technology
Memory: 4 x DIMM, Dual-Channel DDR4 3600Mhz+ and up to 64GB
Capacitors: POSCAP/Solid State
Ethernet: 1 x Killer E2400 / 1 x Intel Gigabit I219-V
Audio: 8 Channel Realtek HD ALC1150+ Optical
Display Outputs: 1 Display Port 1.2 / 1 x HDMI 1.4
PCB: 6 Layer
PCI-E 3.0/2.0 Slot Arrangement

1 x 16 (x16/x8)
1 x 16 (x8)
1 x 16 (x1)
1 x 4
1 x 1
NVMe Support

SATA

2 x Native SATA Express 16.0Gb/s ports
6 x Native SATA 6Gb/s
1 x U.2 Port 32Gb/s

2 Support

1 x M.2 Key E

Intel Optane Memory Readys I will remove the rear case I/O, so don't be

2 x M.2 Key M

USB

6 x USB 3.0
4 x USB 3.0 (2 x Headers)
2 x USB 2.0 (1 x Header)
1 x USB 3.1 Type C
1 x USB 3.1 Type A

Package Contents

Motherboard
EVGA Driver and Software Disc
Rear Case I/O Panel
Rear Case I/O Cover
2 x SATA 6G Data Cables
2-Ways SLI Bridge
Enthusiast Stickers
Case Badge
Manual
OK, I know that's a lot of specifications to go through, so now let's get into an unboxing so we can see what comes in the box.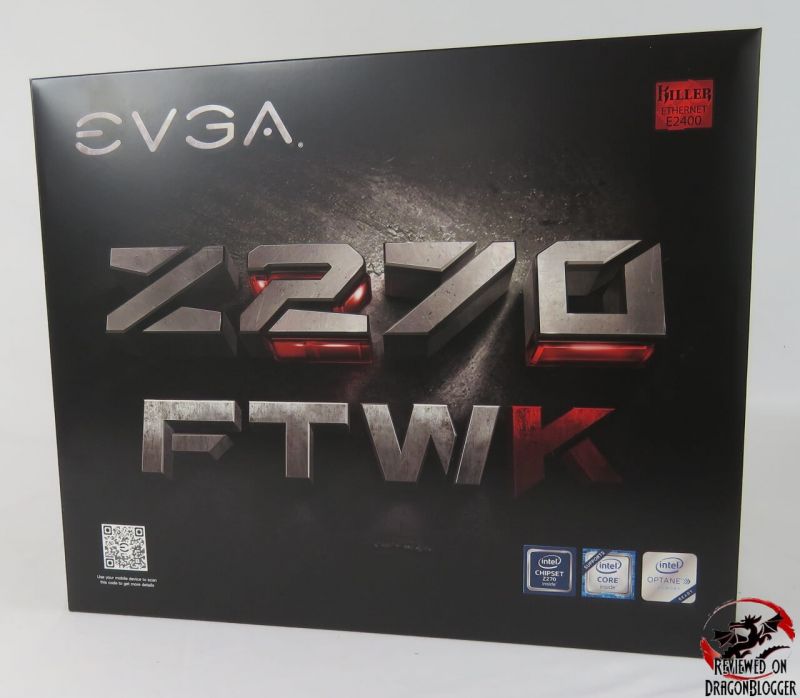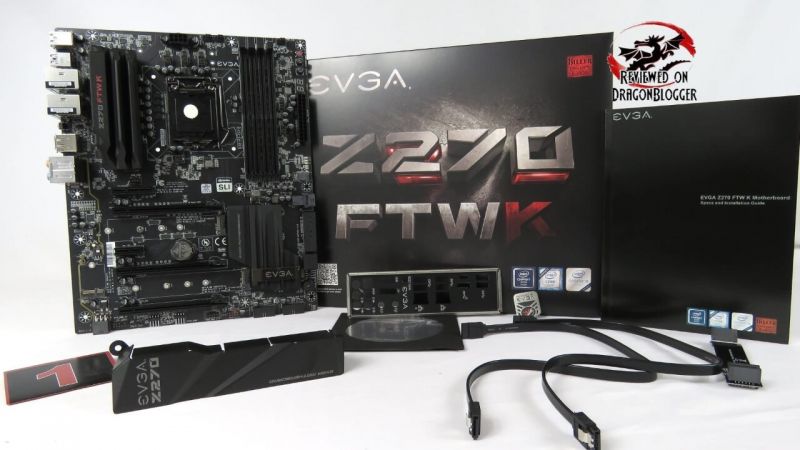 Comes with a few nice things, but let's check each out in detail.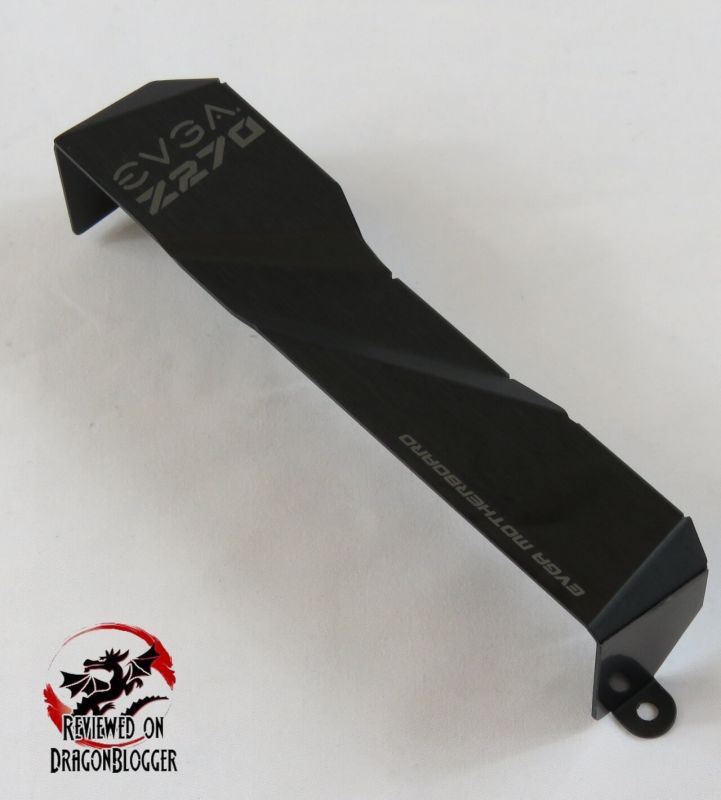 Includes a Rear Case I/O cover.  This covers up the ethernet, USB, audio and all the little things that goes up on the back covered by the Rear I/O shield, just to make the inside a little prettier.   Both sides are held down by the motherboard screws.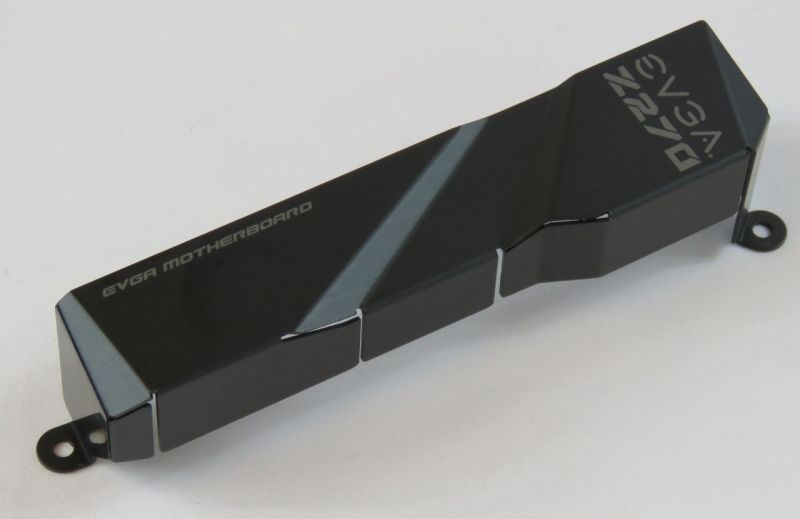 I like looking at everything PC related, but it does make it look a little sexy with it on.  This is optional of course.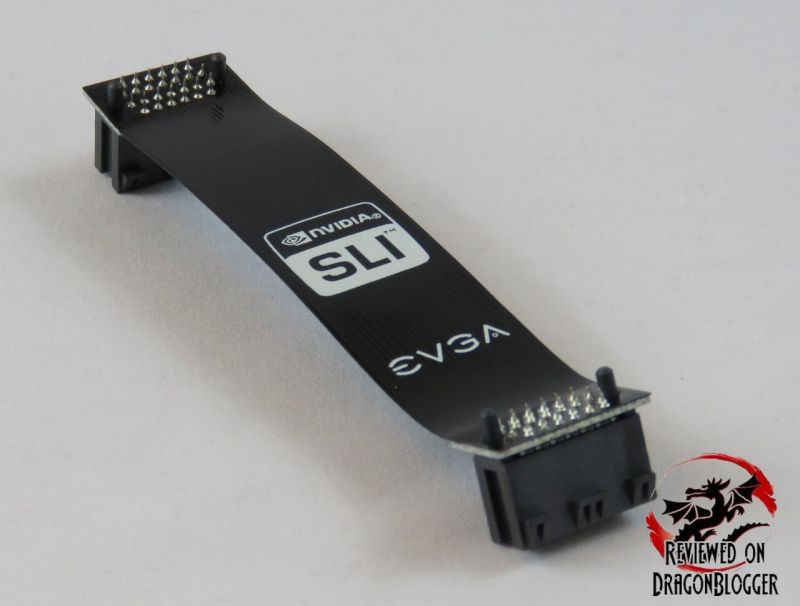 This board is 2-Way SLI compatible and EVGA included a 2-Way SLI bridge that is 4 inches long (25.4mm).  Even though AMD's CrossFire is compatible… EVGA is an NVIDIA partner, not an AMD so it does not come with a CrossFire bridge.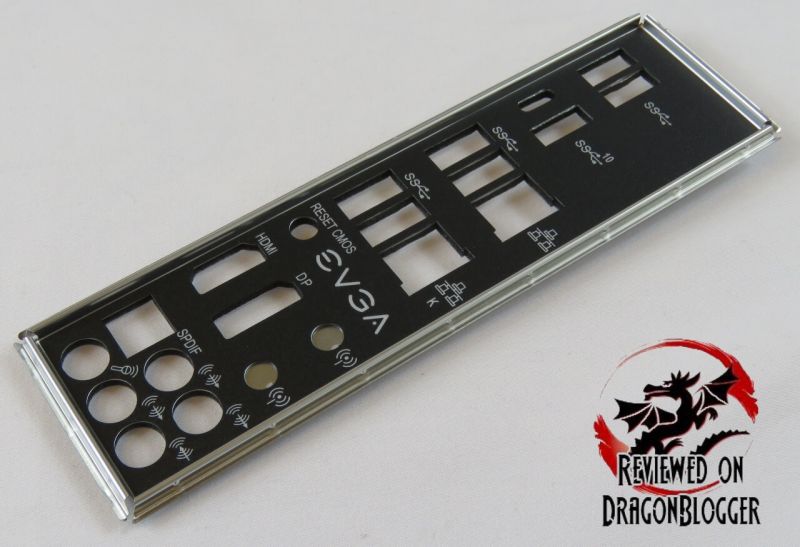 The I/O shield, not only serves to help a bit keeping dust, bugs and dirt out of your case (so does cleaning your case and house) but it offers RFI (Radio Frequency Interference) and EMI (Electro Magnetic Interference) protection from your inputs.  The shield helps a bit as well in keeping your case with its positive or negative air pressure, however you prefer it work.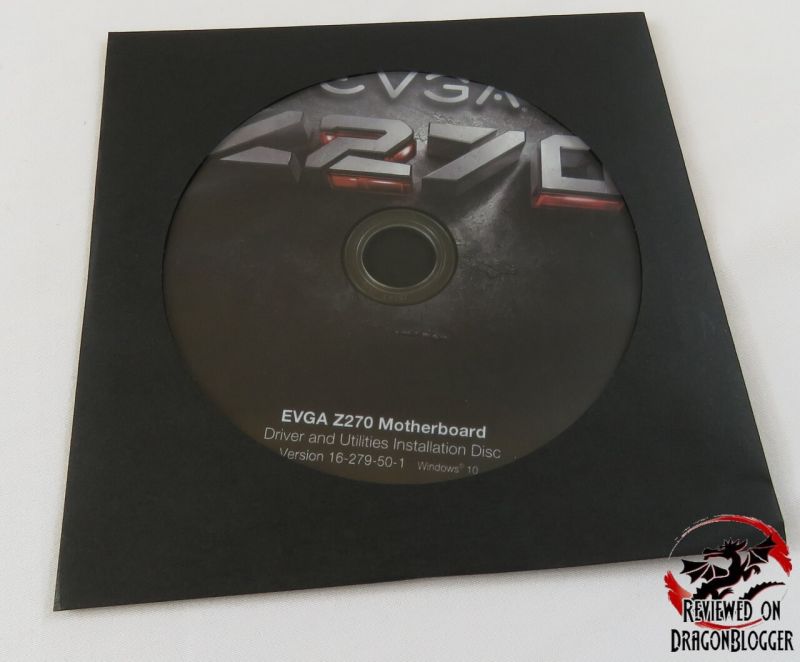 The EVGA Z270 Driver and Utilities installation disc contains all of the drivers for your motherboard (audio, Chipset, Framework, Graphics, Intel Rapid Store, LAN, ME, RAID, SATA, Thunderbolt and USB3.1) but it also contains the manual for the motherboard in PDF format.  Generally, I do not use the disc's as the minute they are printed they are already out of date.  I recommend once you receive your board and install windows on it, download the drivers off of EVGA's website, the Intel Ethernet port works fine without drivers.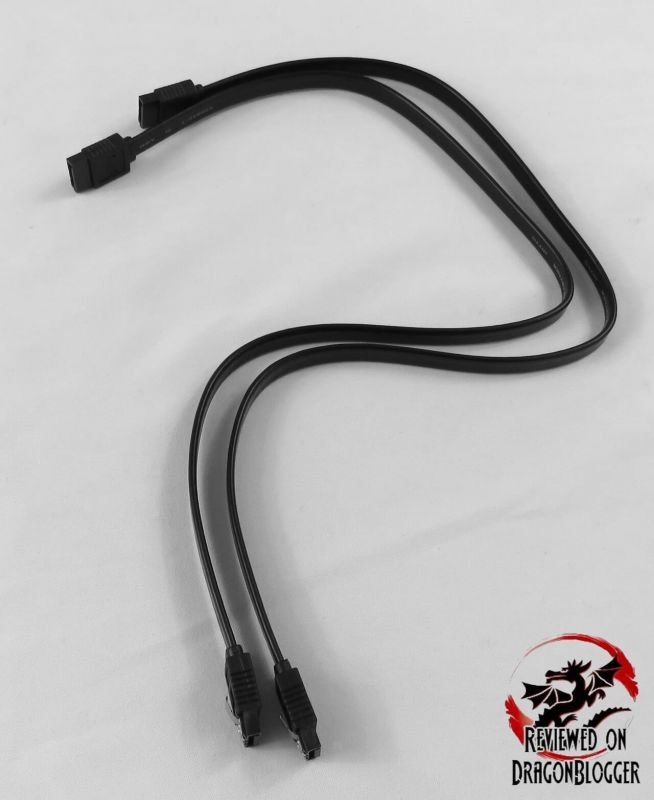 The package includes 2 x 6G SATA cables, but these are the nice ones.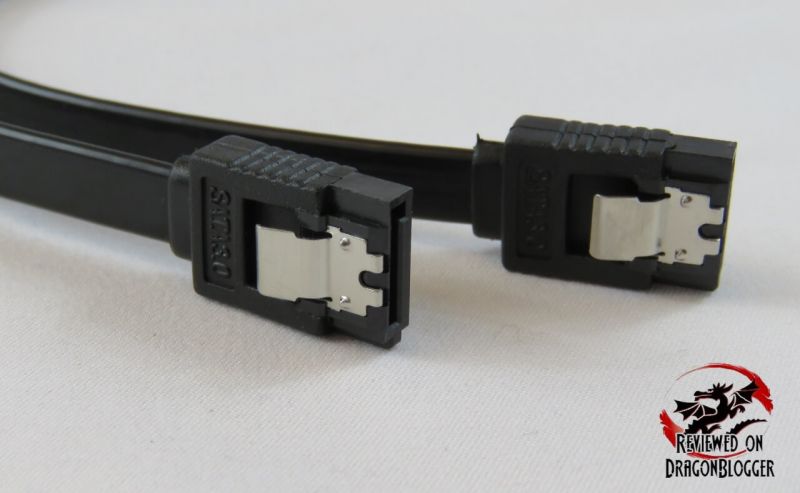 The ones that have the metal clip at the end, I like those as they help keep the cable from slipping out by mistake when moving the computer.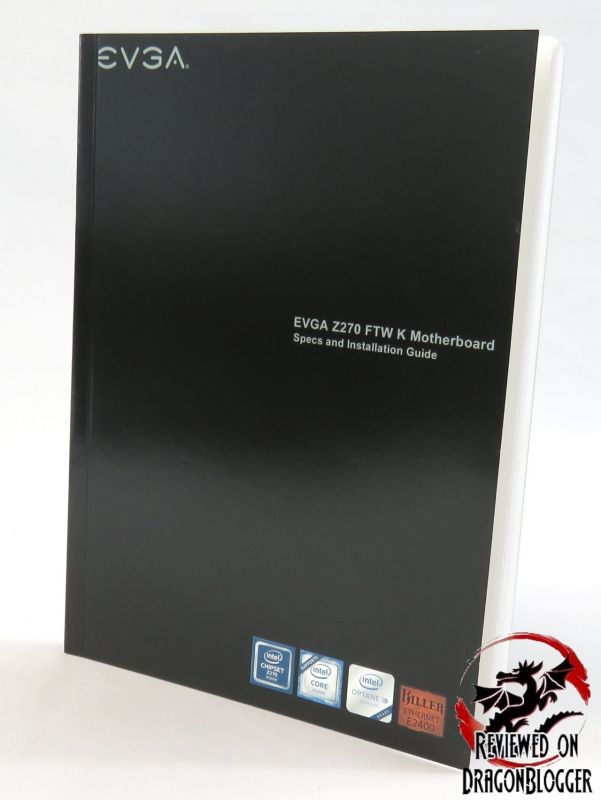 Even though they include the manual in a PDF format on the CD, they also include the physical manual.  I do recommend reading it before you install the board as it will answer all of your questions, but so will the installation videos I have done installing this board into a chassis and of course this review.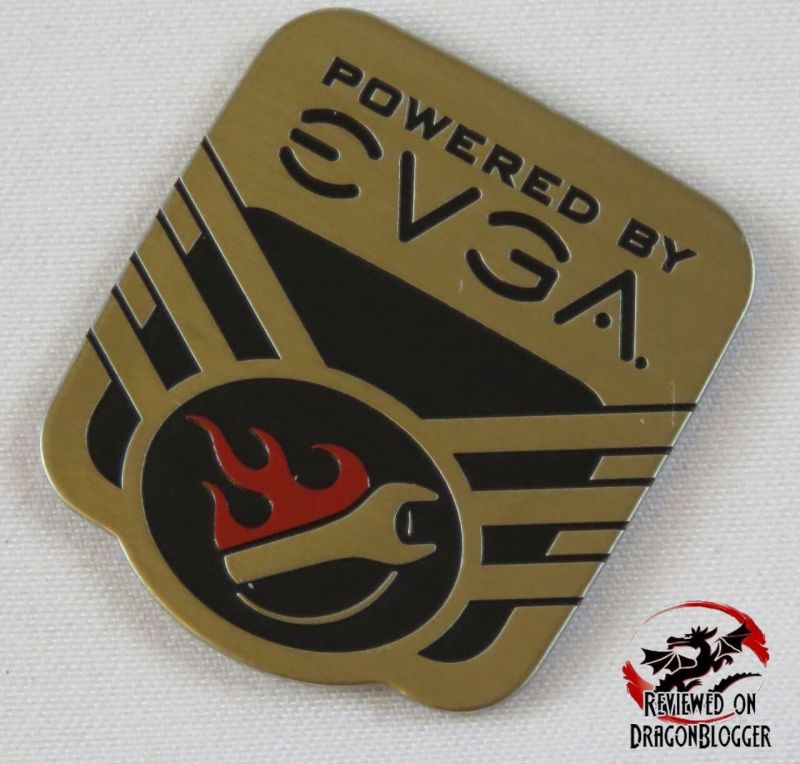 They include as well this little case badge, a very nice little case badge.  While it is nice and shiny and feels like metal, it is actually a very strong plastic backed with 3M adhesive to stick onto your case.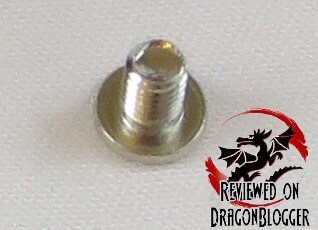 This board does have a M.2 slots, and in case you lose one of the screws that hold the card down they include and extra one, very thoughtful.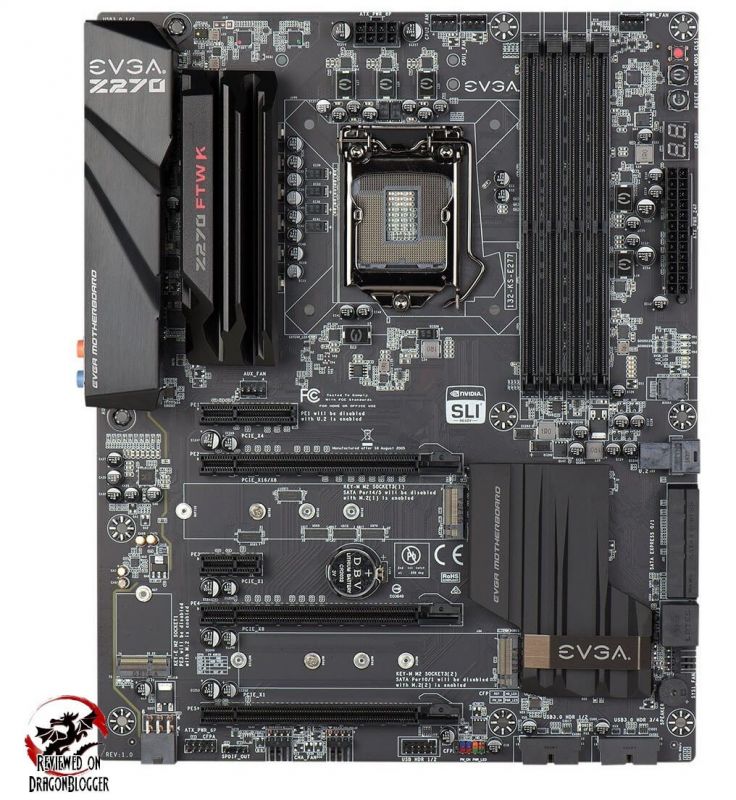 Then finally we have the motherboard itself.  Let's go over some of the aspects of the board close up.  For this I will remove the rear case I/O, so don't be surprised if in the next few shots you don't see it.  There's going to be a lot of information here and in the next few pages.
Continue: Board Design Layout and Features close up
I have spent many years in the PC boutique name space as Product Development Engineer for Alienware and later Dell through Alienware's acquisition and finally Velocity Micro. During these years I spent my time developing new configurations, products and technologies with companies such as AMD, Asus, Intel, Microsoft, NVIDIA and more. The Arts, Gaming, New & Old technologies drive my interests and passion. Now as my day job, I am an IT Manager but doing reviews on my time and my dime.