Further Testing
Throughout this review, we have mainly gone on about what the board has to offer on the inside in regards to the CPU, PCI-e slots, Memory, SATA ports.  We have only tested the CPU and Memory, let's briefly go over all the other components and how they function.
Let's start off with the rear I/O.

To test these ports, I used a Sandisk UItra Dual Drive USB Type-C drive.  These drives allows you to use it has a USB 3.0, USB 3.1 and USB 3.1 Type C though the throughput is maxed to 150MB/s.  I bought this drive for this review, and I could have gotten a faster one, but this is all I had access to at the moment.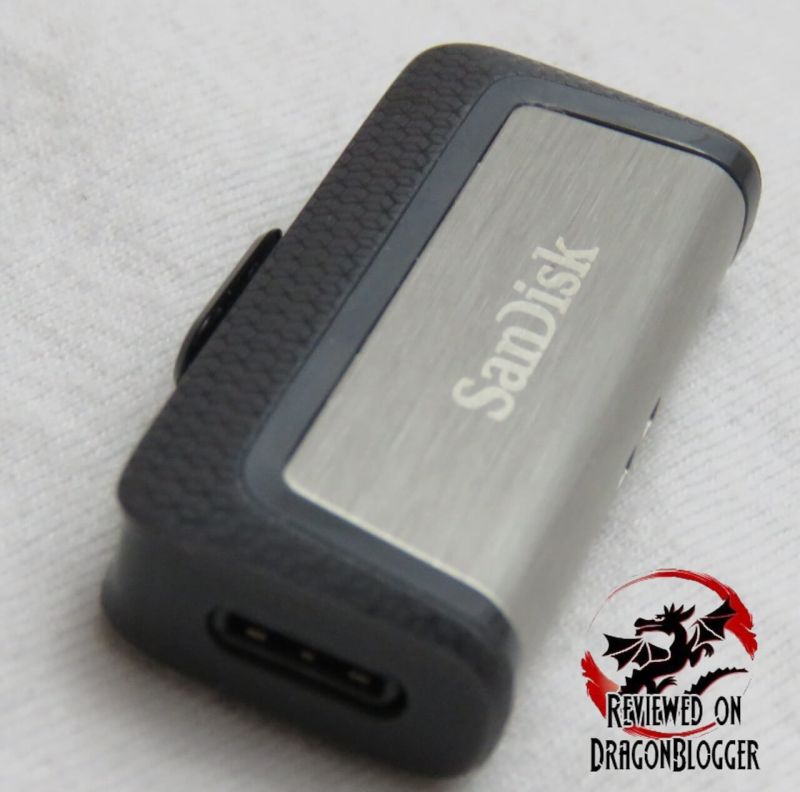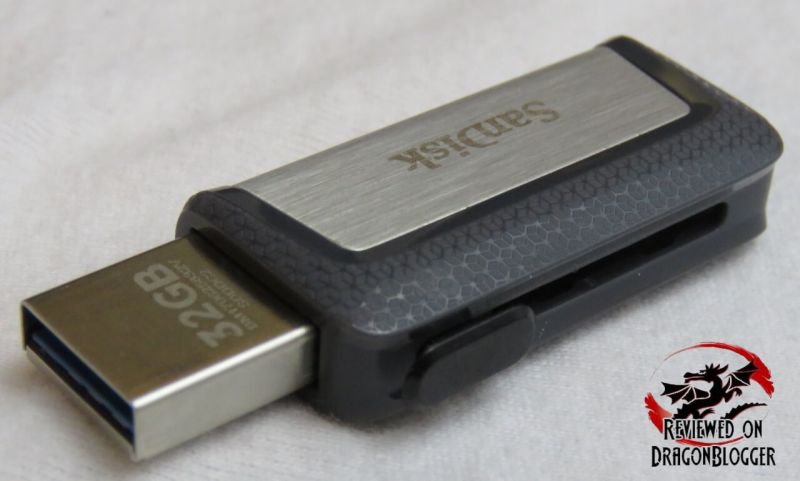 It's pretty slick the way it works too.  Push the thumb slider to the left and you have a full-fledged USB 3.1 connection.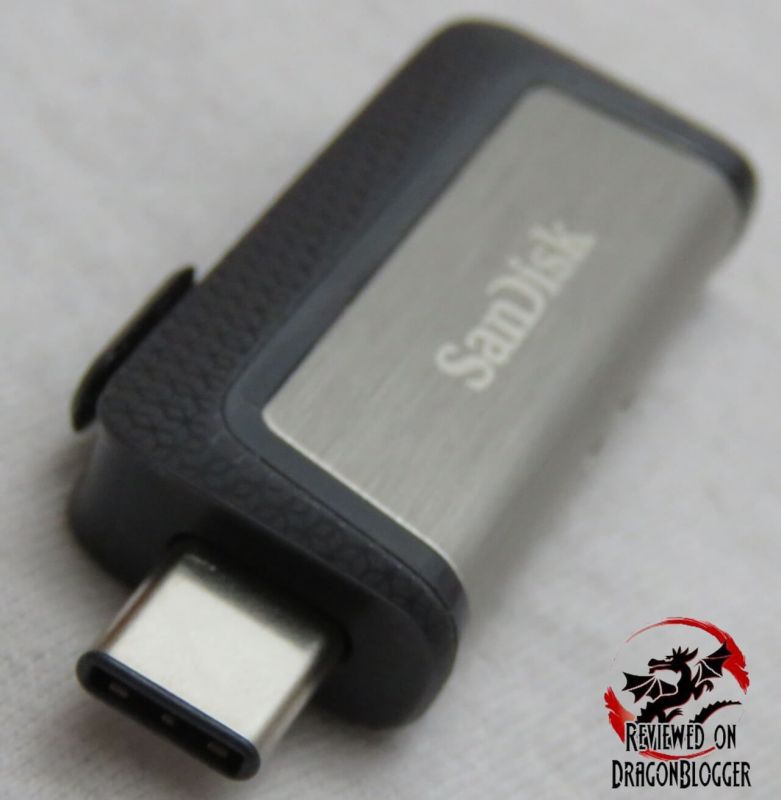 To the right and you have a USB 3.1 Type C connection.  To test, I used USB Flash Benchmark and CrystalDiskMark.
From top to bottom, we can see there are 2 USB 3.0 ports, always great to have many of these.  USB 3.0 can transfer at 5gbps per second or 640 megabytes per second.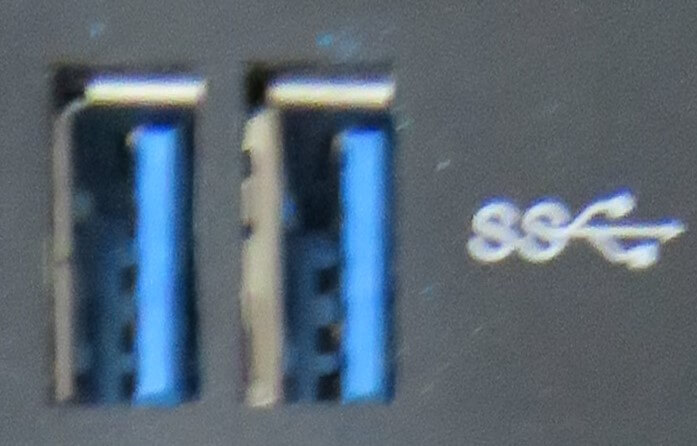 Testing the USB 3.0 connection, we find the following speeds.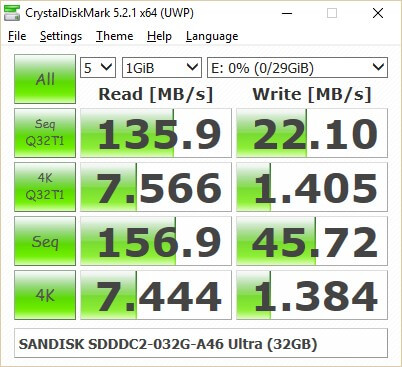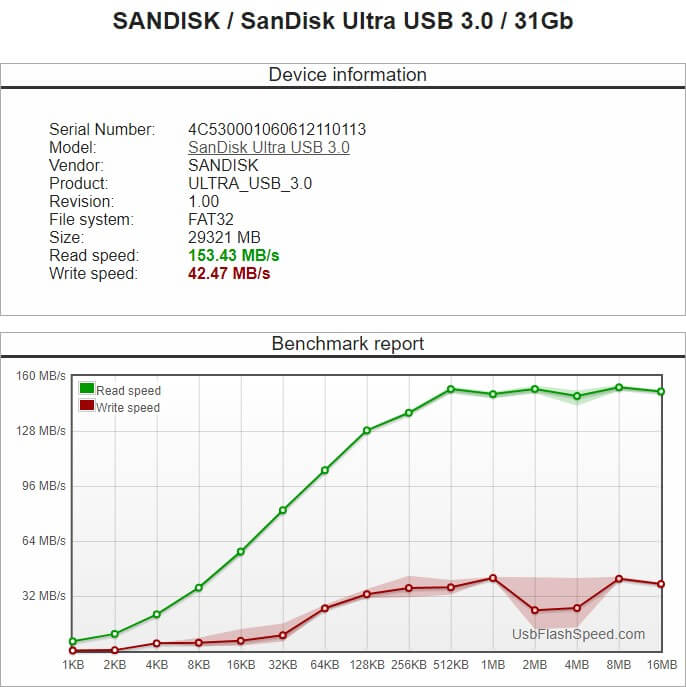 A far cry from the 640 megabytes per second USB 3.0 can support and we can see that the write speed not only suffered terribly, it dropped out for a few towards the end but picked back up.
Just below that, we have a USB Type-C port and a USB C Type-A port, these are USB 3.1 ports.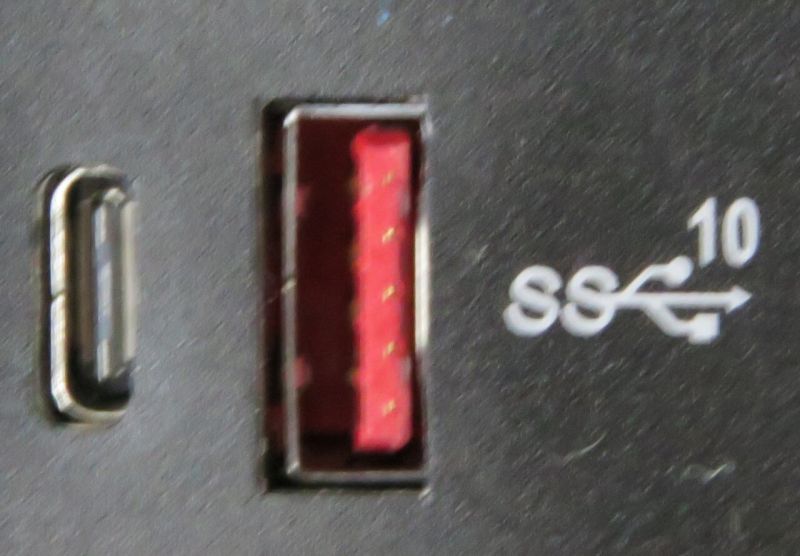 USB C can transfer at a rate of 10Gbps (Gigabits) or 1,250 Megabytes per seconds, that's blazing fast.
Testing the USB 3.1 Type-C connection, we find the following speeds.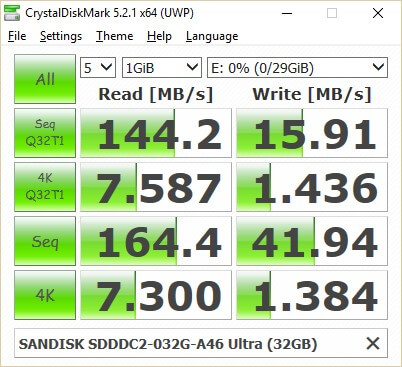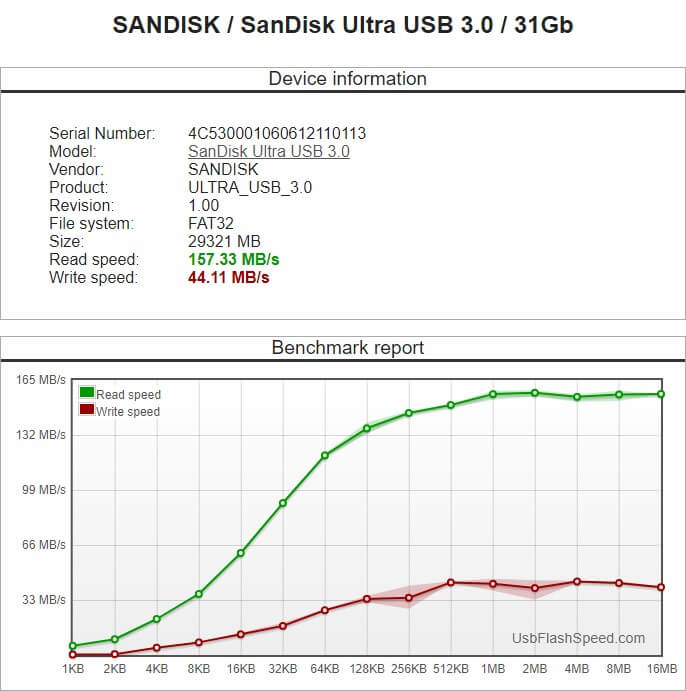 For read speeds, we can see it performed actually a little higher than the drives rated speed then also higher than the USB 3.0 speeds, and though the write speed did suffer, it was still slightly higher than the USB 3.0 speeds.  This is a drive issue rather than a port issue though.
Testing the USB 3.1 full sized USB connection, we find the following speeds.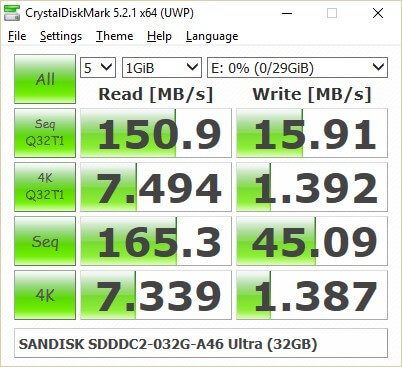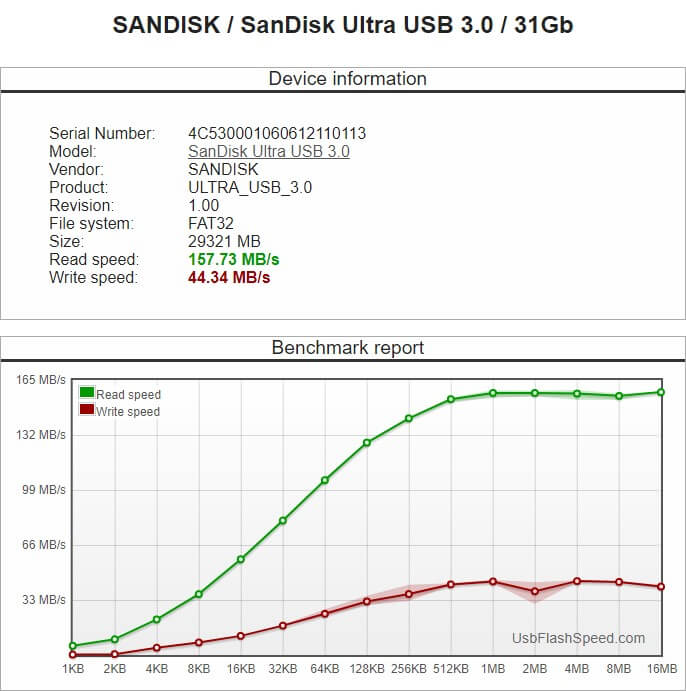 Just a bit faster on the writes, but almost the same speeds on the writes faster on the sequential and a teeny bit faster on the 4K.   It was slightly slower on the 4K Q32T1 Write and exactly the same on the Sequential Q32T1 write.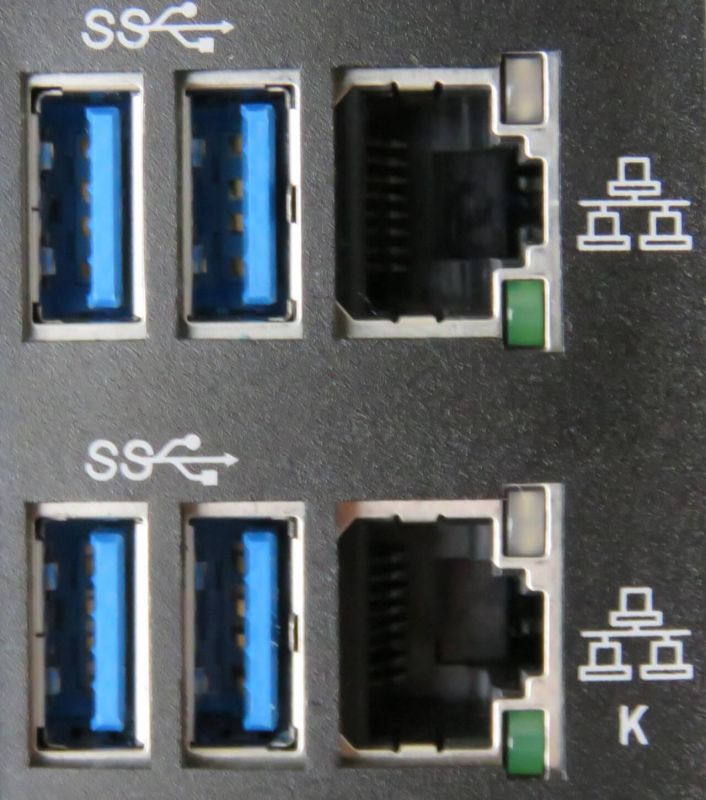 Just below that, we have 4 more USB 3.0 ports as well as 2 Ethernet ports.  The top Ethernet port is an Intel i219-V Ethernet port which can transfer at up to 1 Gigabit per second and the bottom, is a Killer E2400 Gigabit port that can also transfer at up to 1 Gigabit per second.  The top port is a port that we have all come to know and love and is basically a standard Ethernet port, but the bottom is something a little newer than Intel's port and has a lot more to offer.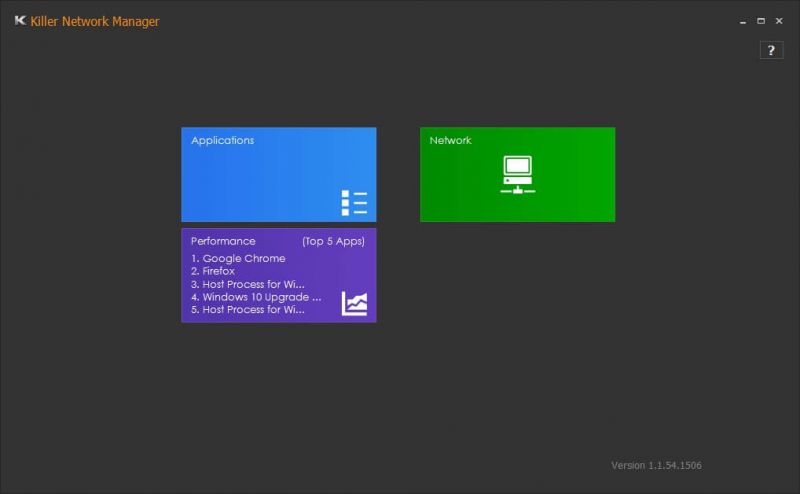 After you install the Killer E2400 driver off of the disc or the package downloaded off of EVGA's website, you will have the Killer Network Manager starting up with your computer, if you don't disable it at least.  Starting it up, you will have this screen.
From here you can Select what application s utilize this ports priority queuing that enables improved latency that reducing or eliminates video freezers by identifying, prioritizing and accelerating your selected network traffic to help you enjoy just a little more your gaming, web and overall entertainment online.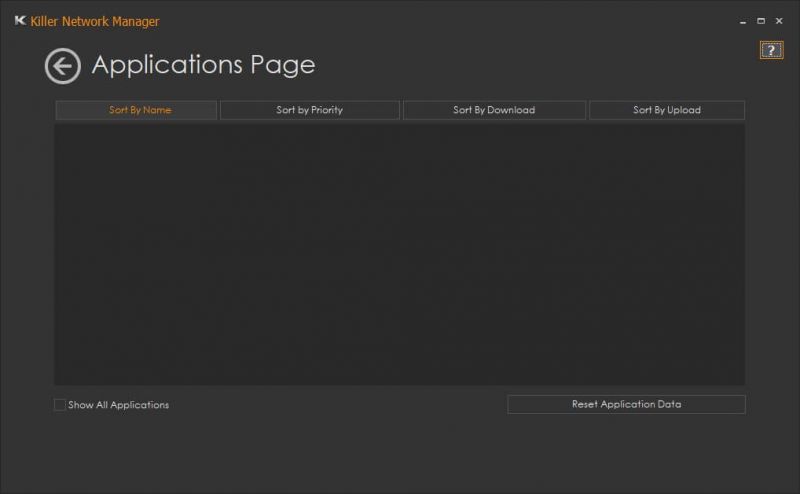 When you click on the Applications page, at first will be totally blank, but clicking on the "Show All Applications" check box on the lower left-hand side will bring up all of your applications in Alphabetical order, but you can change that too.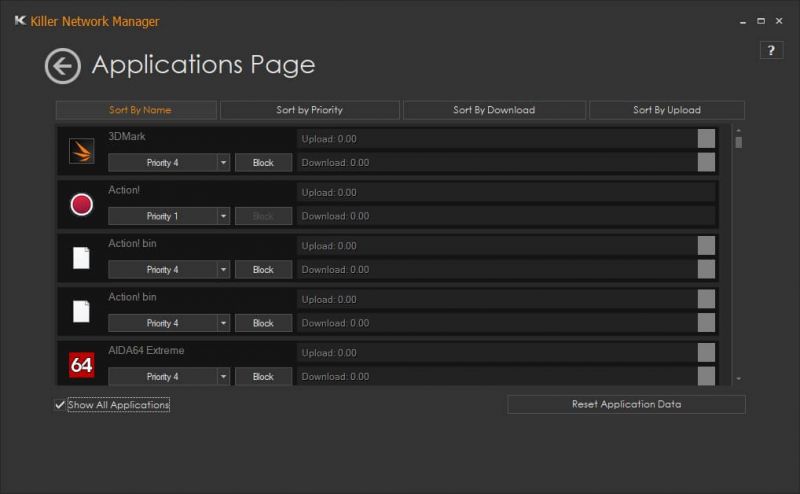 You can sort by Name, Priority, Download and Upload.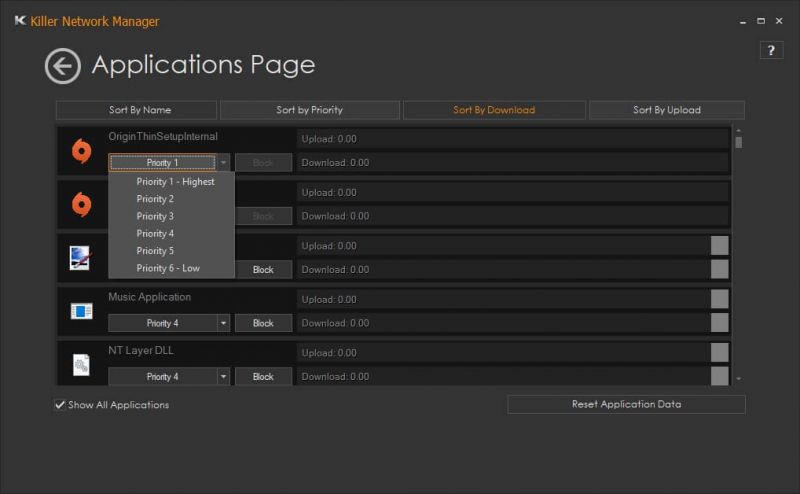 If you don't like the default priority, click on the drop down and change the Priority.  If you set a priority of 2 or lower, you can change the Download or Upload speeds by clicking and sliding the bar down or up.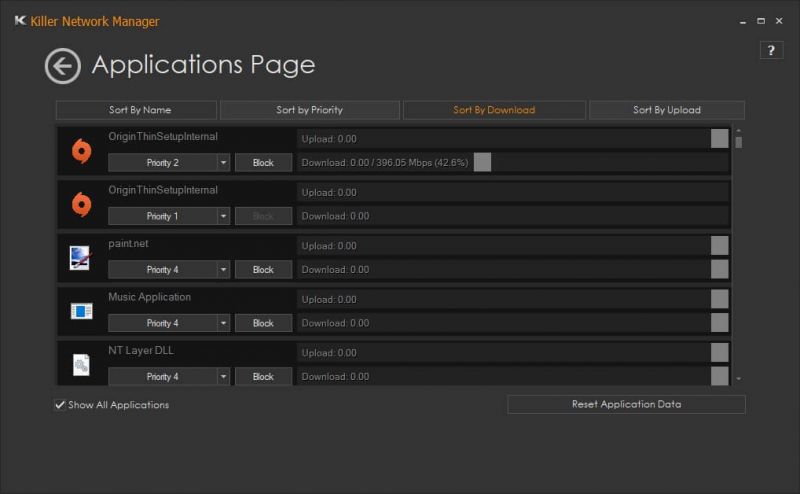 In the picture above, you can see I slide the bar down on "OriginThinSetupInternal" on download down to 395.05 Mbps.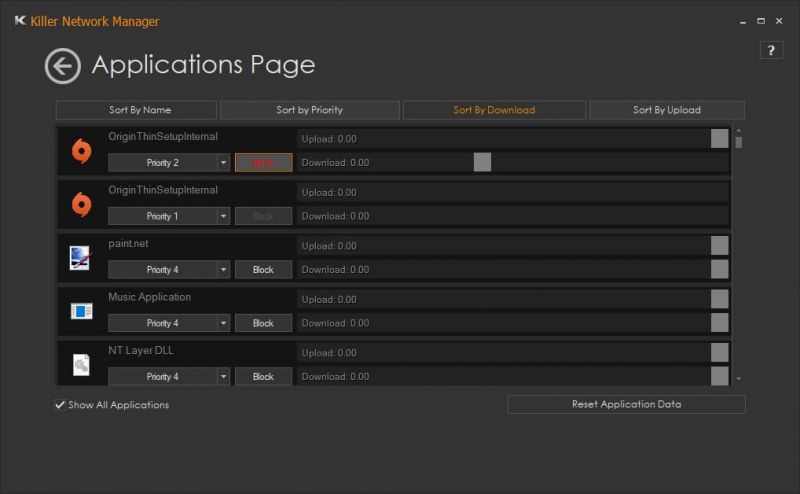 If you wanted to, you could choose to Block the application totally.  This could really help you if you are constantly upload/downloading and can't stop to game, if you have really high pings because of all the other traffic you are generating, this can help.  Myself, I have a low ping as it is but within Battlefield One, same server and all, on the Intel i219V, my ping was 16ms and then switching to the Killer E2400 it was 11ms.  That is not a lot of gain though my ping was great to begin with, but I had nothing else running, imagine if you could prioritize all your bandwidth the way you wanted to?
How's your ping?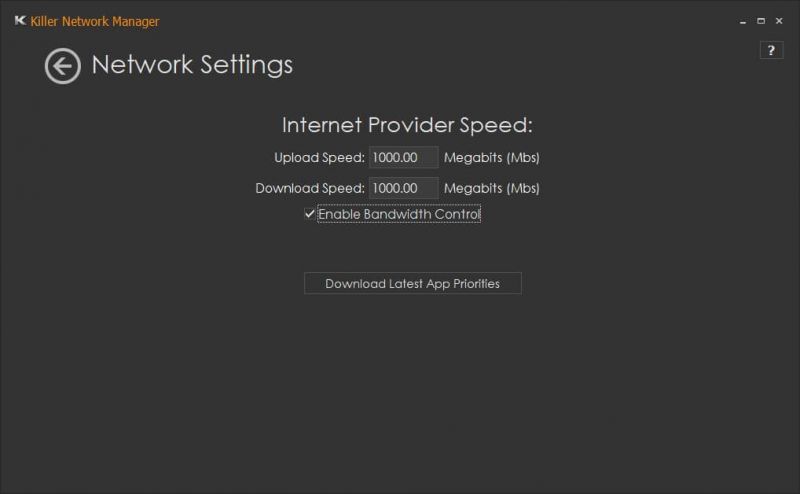 From the Network Settings, you can control the upload and download speeds then also download updated app priorities.  I did not find this one useful because it seemed no matter how the speeds were set.  During my testing, I could not vouch for this application as for downloads and uploads, it seems to not have changed my results.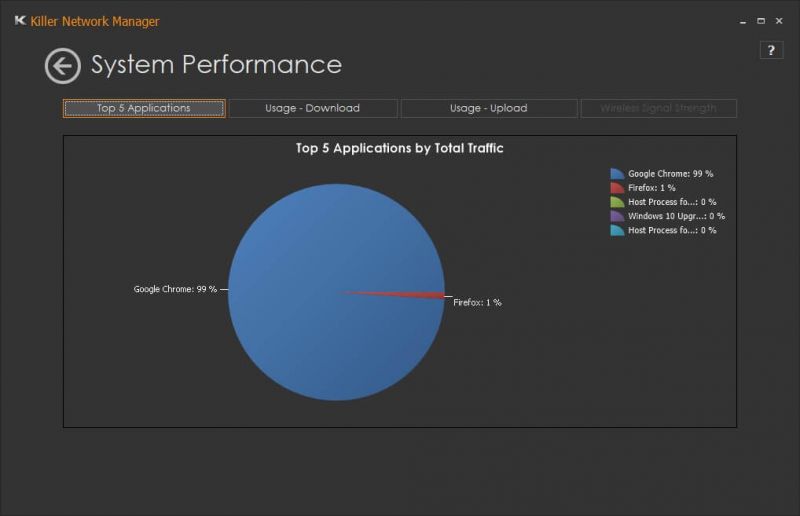 System Performance, tells you which 5 applications create your total traffic.  This can help you to locate any applications that could be tearing up your speeds and then with that allow you to throttle down that priority.
Moving down from the Killer E2400, we have a few more features.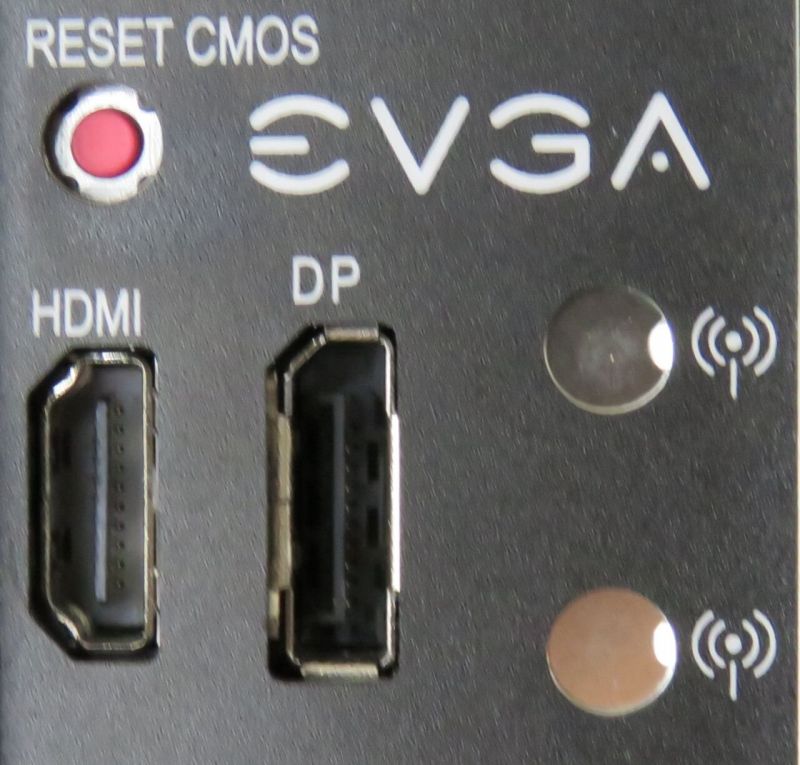 Rest CMOS, allows you to physically reset your BIOS settings from the outside of the chassis in case your overclock becomes corrupt or setting any other setting incorrectly, it's a life saver.  Below that, we have an HDMI port and a Display port.  The performance of these depend on the CPU within the machine, since this will be utilizing Intel HD Graphics.
To the right of that, we see what looks like Wi-Fi- symbols, but this I/O shield is also used with the EVGA Z270 Stinger board which is a mITX board which has onboard Wi-Fi and Bluetooth.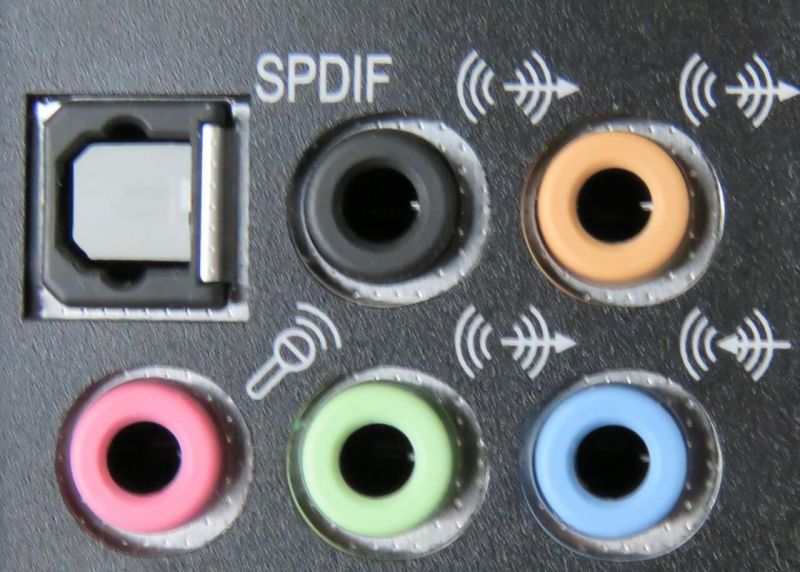 At the bottom of this I/O shield, we find the 8 Channel Audio connections, with the Optical.  Here you can connection to up to 7.1 audio and below.
Now coming back to the board, itself, testing the transfer speeds of the USB ports, we would also need to test the transfer speeds of the PCI-e M.2 slot as well as the SATA ports.
To test the M.2 Slot, I used the WD Black 512GB PCI-e NVMe SSD, which I reviewed previously, you can find that review with a lot more information and tests done on this board as well by clicking here.  WD Black 512GB PCI-e NVMe SSD Review.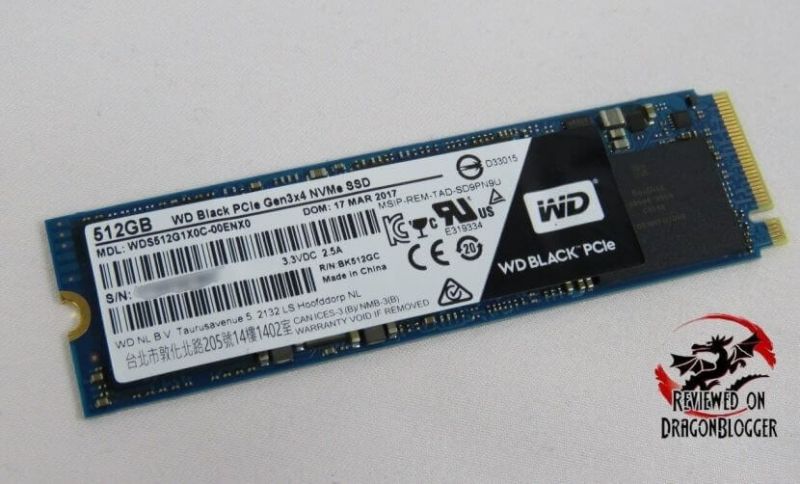 And installed into the machine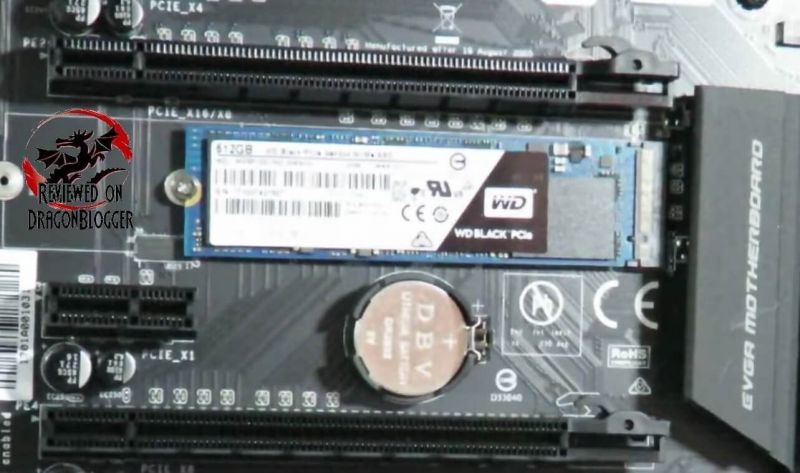 So, let's check out what this drive can do.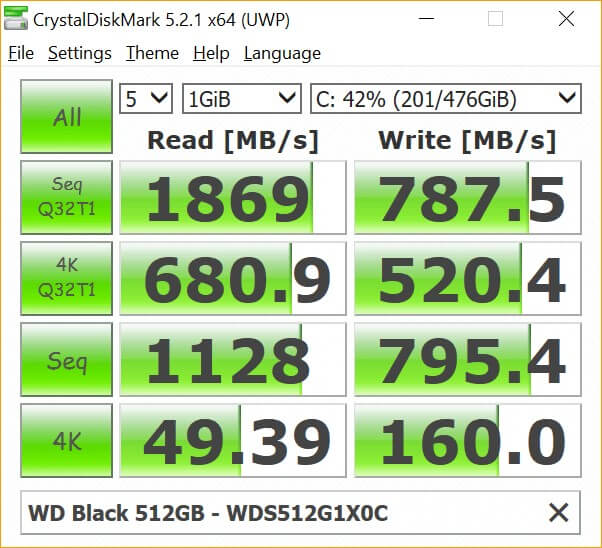 This M.2 slot is directly under the video card and a danger of these types of slots has been the drives overheating but in this configuration, the drive during testing only reached 82°C.  This is using the EVGA Geforce GTX1080 TI FTW3 Gaming iCX Video Card with its default profile which has the fans that turn off.  Turning on the manual video card fan control using EVGA's Precision X, I raised the fan speeds just for testing purposes and retested for drive performance and the highest temperature the drive hit was 47°C, what a huge difference.
This speaks loads in the off chance that you are looking to liquid cool your GPU and you have one of the M.2 drives, try to direct some airflow here.  While 82°C is still within safe temperatures, it is somewhat close to 100°C in which it would fail so keep your eye on it.  As you can see from my test, as long as there is some airflow over the PCI-e slots, you should be fine.
Then going off of the Internal SATA port, we test the Samsung 850 EVO 500GB MZ-75E500B/AM drive.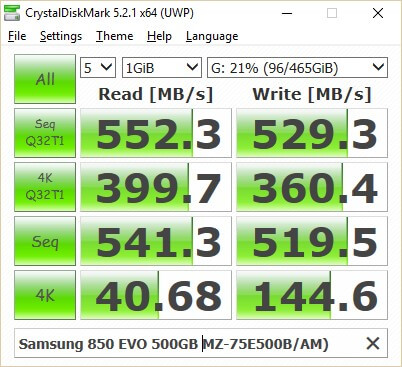 It performs amazingly here, coming in well over its rated read/write speeds.
Blazing faster performance for a drive, these NVMe drives are amazing and being that EVGA gives you 2 slots you are use means you have that much more potential.  The internal SATA 6GB ports seem to perform very well also, and what's best is you have 6 to choose from.
The board does also have SATA Express but I do not have the drives currently to test with.
With all of these metrics and features, let's go to the final page to see my final thoughts and conclusion, please let me know what you think.
Continue: Final Thoughts and Conclusion