Gameplay and Final Thoughts
We are influencers and brand affiliates.  This post contains affiliate links, most which go to Amazon and are Geo-Affiliate links to nearest Amazon store.
So, with all that, all those benchmarks and such they mean nothing without a little gameplay.  In this video I go over a little of that playing some Battlefield V, Borderlands 3, Metro Exodus, Assassin's Creed Odyssey, FarCry 5 and the Division 2.
All games here were played at 2560 x 1440 and either set to their highest presets, or just one below to get a smooth experience while gaming.
Comparing the Pulse RX 5700 and Nitro+ 5700 XT to me is a great thing because I get to show you what you are paying for and let you chose what you think is a good option.  So I will give you my opinion and I would love your feedback as well.  Before we get into the discussion, lets go over the Pros and Cons
  Pros
Tons of ports to fit almost any monitor (except DVI)
Supports 4 x 4K displays
FreeSync Support
Supports DX12
0DB Fan mode
Quick Connect Fan Replacement
NITRO Glow RGB is a nice little toy
Triple BIOS support
Includes 3 fans
Supports TRIXX Boost
ARGB Header to Sync lighting on card with system
Top Level Performance
Cons
Get's VERY hot
Consumes too much power
Even though it will all be written below, in case you don't want to read it all here is my review overview
We can see in all these results that the Nitro XT performed better than the Pulse, on EVERY single test but only by a small margin.  They are essentially the same card but the Nitro+ is beautiful with its RGB, 3 Fans and ARGB header, the Pulse does have a light up logo in Red, but you can't control it.
From the Pulse to the Nitro+, we can see performance gains as small as 5.58% to as large as 19.23%, of course your results may vary on different games along with different system configurations.  There is a gain no matter how you look at it.  While the Pulse has only 2 fans, the Nitro+ has 3 fans.  Now prior to posting this review, I decided to go to other reviews to see what they had gotten and I noticed that many had lower temps… but not all and why?
There are 2 temperatures when you look into the logs on GPU-Z, there is GPU Temperature and GPU Hotspot but that led to another problem, that I needed to reach out to my community to help me resolved.  As a reviewer, sometimes you have to review and return a product, and that has been the case with Sapphire for some time and it makes things difficult as I like to support my videos and reviews for people that have questions later on. Problem here was, I returned the card and since I always wipe and reload the OS after every review, I lost all the GPU-Z logs.  Thankfully my friends/viewers/readers Sean Ilaguison and André Flindt Tyrrell came to my aid with the logs so I can bring you better information.
The differences, Hotspot is the single max point of temperature on the chip underneath the heat spreader, while GPU temp, also know as Edge temp is the outside of the heat spreader.  A bit confusing if you ask me, a GPU is a GPU, it should point out and read the single hottest point on the GPU.  Perhaps it was done to not freak people out on the temps but if you are looking for the temps, it's because you want to know the real temps.  80's and 90's on temperatures is not good, it can be serious but it seems Sapphire handles them well.
The 80's are OK when stressing your card. On Idle, the temps are in the 40's so that's nice, the lower the better of course, while 3 fans are nice, great airflow in your case is key.  TRIXX needs to come around and save that, if anything maybe the cards internally on the BIOS need to raise their fan curves.
The other issue, and maybe not a huge one, but it can pay for itself, is the power consumption that comes along with heat.  The card would consume as low as 3.04% above the Pulse but up to 33.54% more than the Pulse, so it's a beast.  You can attribute this as I mentioned above, not only to the heat, but to the fact that the card is clocked higher, so it will consume more regardless but if it were cooler, it would consume less.
The card performed very well, better than the Pulse but for $89 more (at the time of this review), you would expect it to run better.  For the Nitro+, you are paying for the RGB LED's, extra fan (potential better cooling once TRIXX is completed), a bit faster clocks and the ARGB header, is it worth it to you?  The Pulse is nice, but I would pay a little more for the additional performance and RGB LED's, they are soothing but I can't make that call for you.  So let's see how the card reviewed.
[P_REVIEW post_id=1088926 visual='full']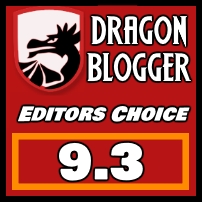 While not perfect, I awarded Sapphire a 9.3 out of 10, and Editors choice.  Congratulations Sapphire.
I truly believe once TRIXX is completed and they have reintroduced the fan curve, both the heat and power consumption will be taken care of but potentially at the cost of noise.  This is something I can only make suggestions to, it's up to Sapphire to work on though I am sure they already are.
Return to the Intro: Intro
We are influencers and brand affiliates.  This post contains affiliate links, most which go to Amazon and are Geo-Affiliate links to nearest Amazon store.
I have spent many years in the PC boutique name space as Product Development Engineer for Alienware and later Dell through Alienware's acquisition and finally Velocity Micro. During these years I spent my time developing new configurations, products and technologies with companies such as AMD, Asus, Intel, Microsoft, NVIDIA and more. The Arts, Gaming, New & Old technologies drive my interests and passion. Now as my day job, I am an IT Manager but doing reviews on my time and my dime.